For Ibai Llanos, the past few days have been some of the most eventful in his career as a streamer, where beyond the sudden appearance of Kun Agüero in one of his streams, and an alliance with the Copa América, the Spanish caster has fulfilled the dream of many after meeting football star Lionel Messi in person.
During a broadcast straight from the Parc des Princes, the Basque streamer's Twitch channel has experienced a historic event as in front of more than 300,000 viewers, Ibai conducted his first-ever interview with Leo Messi during his PSG presentation.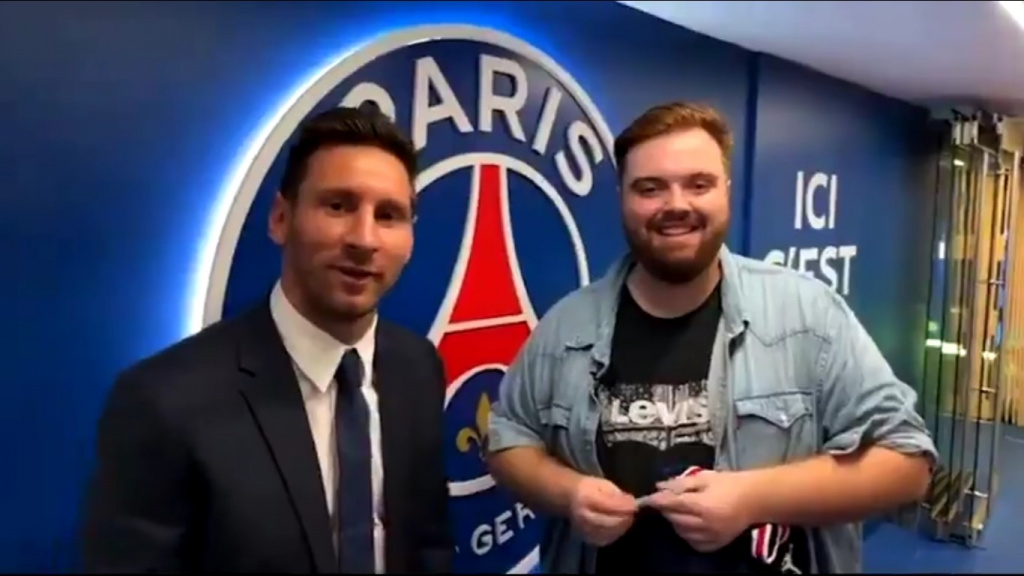 "The truth is that I'm tired," Messi said when he met the streamer. "I want to start training with the new team. I'm very excited about this new project, this is a spectacular stadium, a spectacular squad," the now ex-Barcelona legend confessed. 
Ibai took the opportunity to ask him about his farewell dinner back in Barcelona, where he was invited along Agüero: "Do you think I ate a lot at your house the other day?", which aroused a short laugh from the new Parisian star, who responded: "No, not really. I don't know if it was the nerves or what, but you behaved well."
One of the most relaxed moments between the two came when the streamer gave Messi a PSG shirt with the number 30 to sign, so that he could give it away among his followers... until Ibai realized he didn't have a pen for the Argentine to sign, leading to a somewhat awkward moment.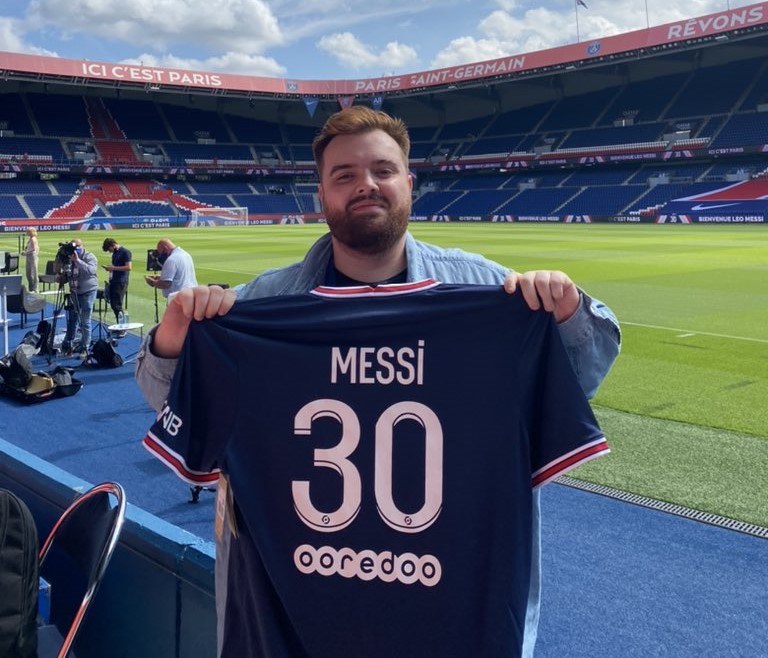 "Oh sh*t, I haven't brought the marker!", said the streamer, of course an employee of the club gave Ibai a "broken" pen so that Messi could stamp his signature on the PSG shirt. "Incredible Leo, giving everything to put the signature," Ibai said as Messi struggled to put his signing.
Ending the conversation, Messi decided to send a message to the almost 350,000 live viewers: "My first appearance on Twitch, I'm not used to do much of this, but a big hello to all the people," said Messi. "It's true it's my first time, I don't participate [with other streamers] but I am always following them although I don't do much of these things." 
Don't forget to check out our dedicated Twitch section for news, streamer antics, drama, and more.
Header image via Twitter / Ibai