It didn't take long for Nicholas "NICKMERCS" Kolcheff to comment on the recent 100 Thieves announcement, revealing Rachel "Valkyrae" Hofstetter and Jack "CouRage" Dunlop as new org co-owners, putting his beef aside with 100T CEO Matthew "Nadeshot" Haag to congratulate his fellow content creators.
In a tweet made minutes after the official reveal, NICKMERCS stated that while he has no feeling towards 100T, he wishes both Valkyrae and CouRage "all the best" in their new roles.
"It's #FaZeUp & #MFAM all fuckin' day for me baby, but regardless I'm happy for my friends @CouRageJD & @Valkyrae. Congrats! All the best," the tweet reads.
What happened with NICKMERCS and 100 Thieves?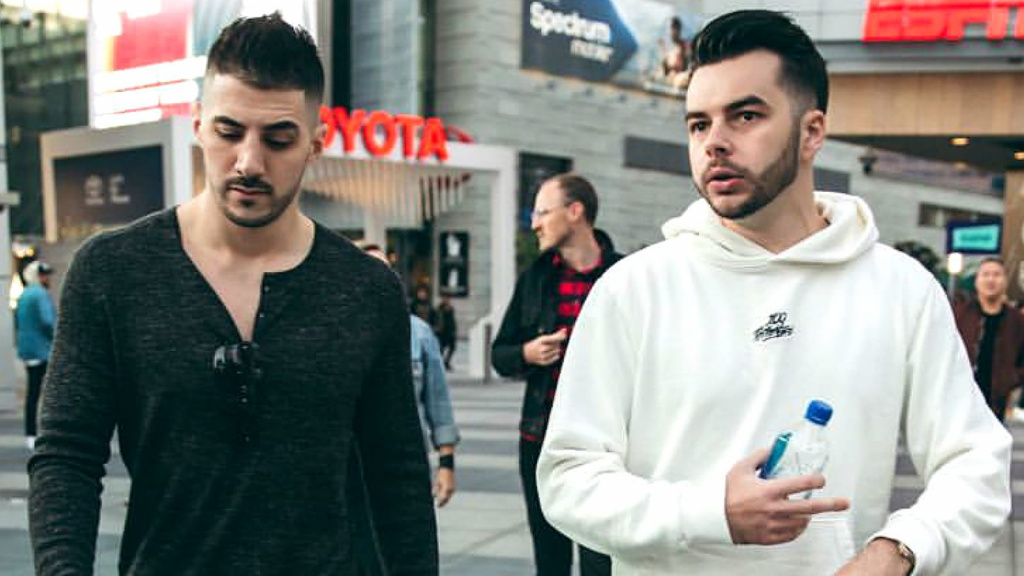 NICKMERCS (left) and Nadeshot (right) used to be inseparable. (Picture: 100 Thieves)
NICKMERCS and Nadeshot became close friends while they were both pro Call of Duty players, and with Haag's decision to create 100T in 2017, it seemed their friendship would see Kolcheff become an integral part of the org.
Joining 100T in 2018, NICKMERCS left the organization in May, 2019, citing personal issues with Nadeshot, who according to Kolcheff, broke a gentleman's agreement that would have seen him receive "5% of the company."
As time went on, NICKMERCS opened up about his relationship with Nadeshot on a more personal level, claiming that he's willing to forget him for "past mistakes." Kolcheff did remark that despite his sentiment, he'll "never be cool" with Nadeshot ever again.
Will we see friends make amends soon? It's unlikely. One thing's for sure, both 100T and NICKMERCS are thriving, whether they have eachother or not.