Pokémon GO, the mobile app developed by Niantic, issues many types of security warnings while playing the game. Sadly, none of them could prepare Twitch streamer Anthony, known as xDeezzNutzx, for a tragic incident that occurred to him during his latest broadcast, as what it sounded like four muggers got the jump on him, stealing several of his belongings, including his phone and car keys.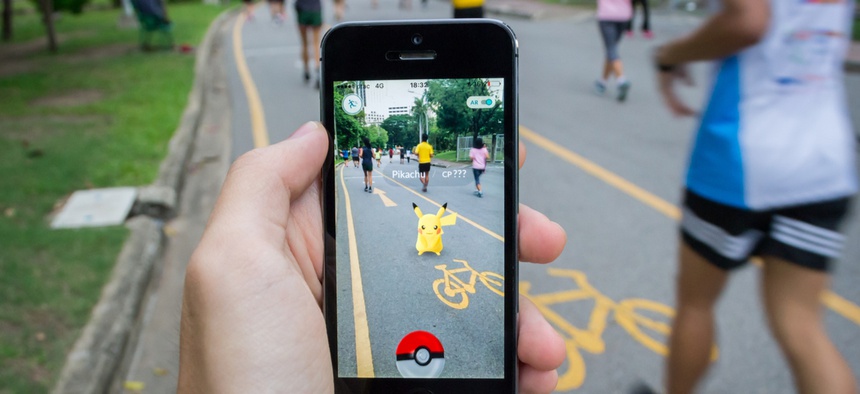 (Photo: Niantic)
The streamer was in the middle of a shiny Pokémon hunt this past 7th of October. Shinies are special rare Pokémon, boasting different colours than their original counterparts, and while their rarity is not tied to how good these creatures are stats-wise, it is a very common thing for hardcore Pokémon GO players to go looking for them.
With Niantic recently revealing shiny Vulpix was available in the game, it was no surprise content creators like DeezzNutz were out and about looking to catch one of the special monsters.
Unfortunately, almost an hour into his broadcast, as he was walking around a place called "Friendship Park" near a river, the burglars caught him by surprise, stealing his possessions as he struggled to stop them.
While the stream itself didn't show live footage of what was transpiring, viewers could hear the kerfuffle, with Anthony trying to convince them "he had nothing," and that he "was live," in an attempt to make them back off at the threat of footage from the perps committing the crime being used as evidence. 
As the thieves got ahold of the streamer's belongings, they had a hard time unlocking the phone. A few minutes later, one of them noticed they had also kept DeezzNut's car keys, opting to dispose of the phone by throwing it into the water while they focused their efforts on finding the vehicle.
Here's audio of this exact moment.
Naturally, the stream would die mere seconds after the mobile device started sinking in the river. 
This is one of multiple stories of assault involving Pokémon GO. Recently, a bizarre dispute that escalated between two friends to the point of needing Police intervention caught the community by surprise.
Be safe out there trainers, and please, don't hurt each other.