It seems Twitch superstar Imane "Pokimane" Anys just can't catch a break. Recently, Pokimane had to 
defend herself against accusations of being a "manipulator"
in the wake of Federico "Fedmyster" Gaytan's removal from the OfflineTV house, and all the back and forth which ensued.
Then, there was drama after Discord moderator excludes a trans person from "girls only" feature. Now, Pokimane is getting disgusting sexual comments and messages after a joke by Cameron "Fitz" McKay.
Fitz joke surrounding Pokimane speculation
While Pokimane keeps her relationship status under wraps, there's always speculation about who she is seeing, or who she has had a relationship with. Podcast host and YouTuber Cameron "Fitz" McKay came across one of these speculation threads on Reddit, asking if Fitz was "Steve from Fed's story". 
Fitz found this theory from a fan both hilarious and ridiculous, commenting: "ding ding ding, we have a winner" as a joke. However, since this is the internet, people took it seriously. 
Fitz then took to Reddit to clear up the confusion, stating: "My point is, I saw the post, I laughed, and I provided a response that in my mind was obviously a joke.
"Unfortunately for myself and for everyone else involved, my attempt at comedy didn't seem to register with the members of this subreddit, and with the wider community on Twitter."
You can view the full explanation from Fitz below.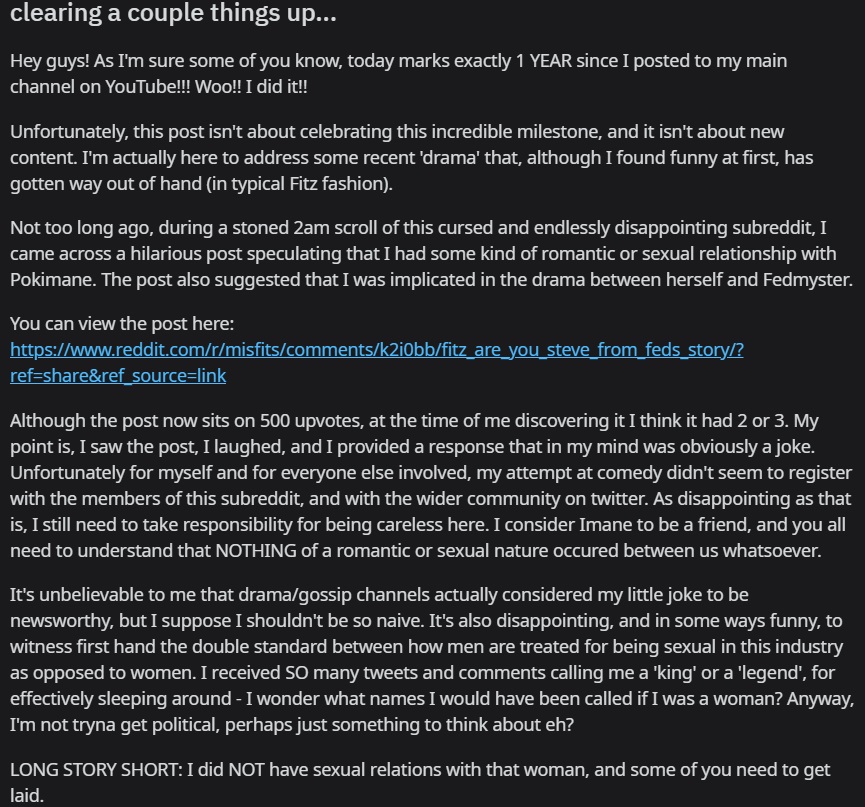 (Picture: Reddit)
Even though Fitz cleared up the joke about the Pokimane speculation, Imane Anys is still getting disgusting sexual comments.
Pokimane gets disgusting sexual comments
Due to this joke by Fitz, Pokimane has been receiving an "insane amount" of disgusting sexual comments, spurred on by speculation of a relationship between her and Fitz.
Taking to Twitter, Pokimane said: "I've received an insane amount of disgusting/sexual comments and speculation because of a joke Fitz made (which he later apologized for). We never dated, but even if we did, NO ONE deserves to be sent this."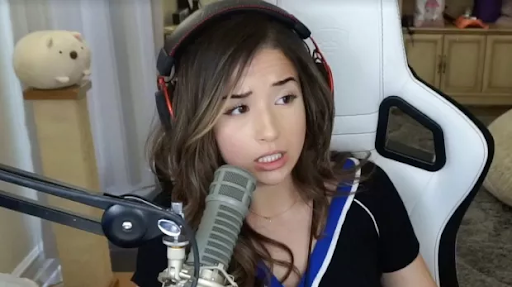 (Picture: Pokimane)
You can view a screenshot from Pokimane only showing a few of the disgusting messages by following this link, as we prefer not to show the messages here or give those who wrote them any more attention.
Hopefully, things will calm down for Pokimane, and people who stop sending her disgusting sexual messages. After this incident, it is very clear why she prefers to keep her private life, private.