Imane "Pokimane" Anys was saddened to learn that her now-former friend and fellow Twitch streamer, Dimitri "GreekGodx" Antonatos, had blocked her on social media. The news came seemingly from out of nowhere, however, fans also noted that Pokimane had muted Greek prior to being blocked. Although the exact reasoning behind the end of their friendship remains a mystery, some fans speculate it may have something to do with Greek's recent outbursts regarding top Twitch streamers.
Pokimane and GreekGodx no longer friends: "it is what it is"
After posting a screenshot showing that GreekGodx had blocked her on Twitter, Pokimane posted a follow-up tweet revealing that their friendship was over.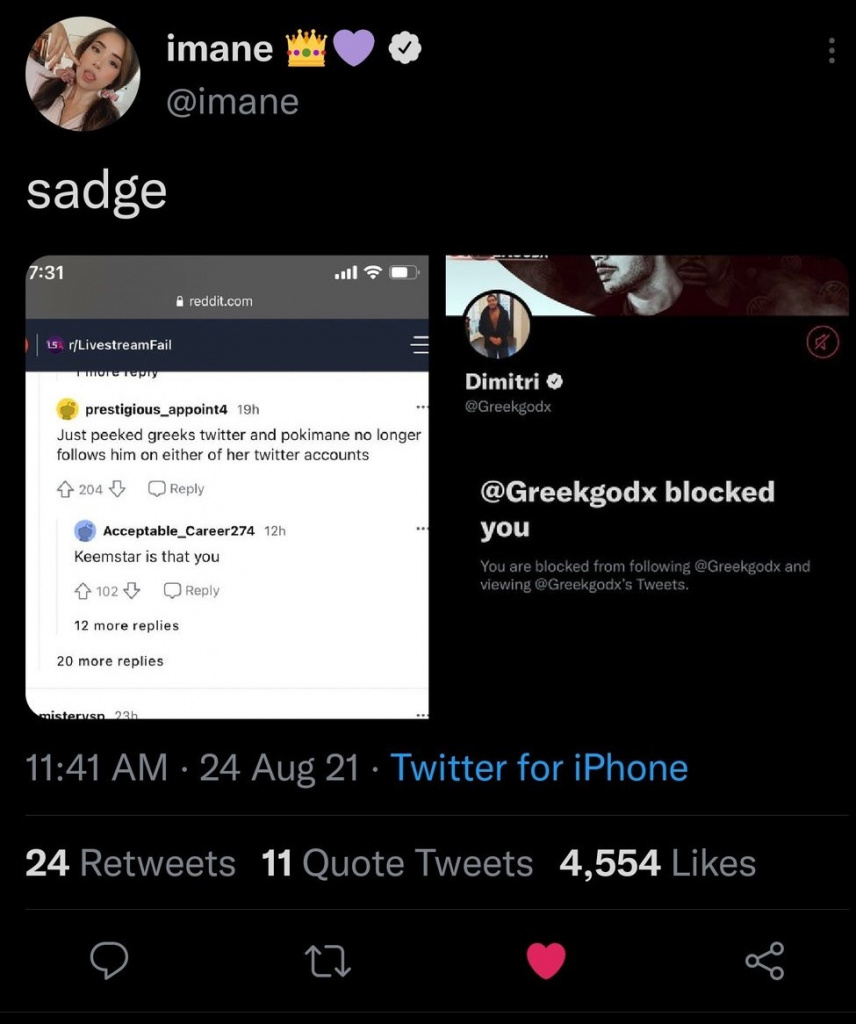 In her tweet, Pokimane said that GreekGodx can "do whatever he wants" and that she was sad to see their friendship end in that way, citing: "it is what it is." She further added that fans should not send her any hate and clarified that "it wasn't me that unfollowed him" and that she wished him "the best of luck."
mind you, greek can do whatever he wants, sad to see a friendship end this way but it is what it is. please don't send hate this way.

just wanted to clarify it wasn't me that unfollowed him. wish him the best of luck 👍🏻

— imane 👑💜 (@imane) August 23, 2021
We're unsure as to why Greek blocked Pokimane although we speculate it may have something to do with comments he recently made about other notable streamers. Following Natalia "Alinity" Mogollon accusing a waiter of being a racist, Greek claimed that IRL streamers were "desperate for content" and even urged fans to stop watching them.
Irl twitch streamers need to chill a bit and not think they are the center of the universe. i get it your desperate for content. People have real jobs and stressful life's its not all about you. stfu and keep your self unless people want to be filmed.

— Dimitri (@Greekgodx) July 27, 2021
Greek also threw shade on top Twitch streamers and insinuated that he was never friends with Sodapoppin, Nmplol and Mizkif, despite featuring alongside side them on Twitch on several occasions.
@REALMizkif@mayahiga6@nmplol@Sodapoppintvpic.twitter.com/qKyn0eiLsE

— austin (@Akmaces) August 1, 2021
Perhaps these comments were a little too much for Pokimane to handle as she had Greek muted prior to him blocking her. Some fans proposed that Poki should attempt to reach out to Greek and remedy the friendship. While we fully support this proposal, it may prove difficult as blocking someone usually indicates total severance from them.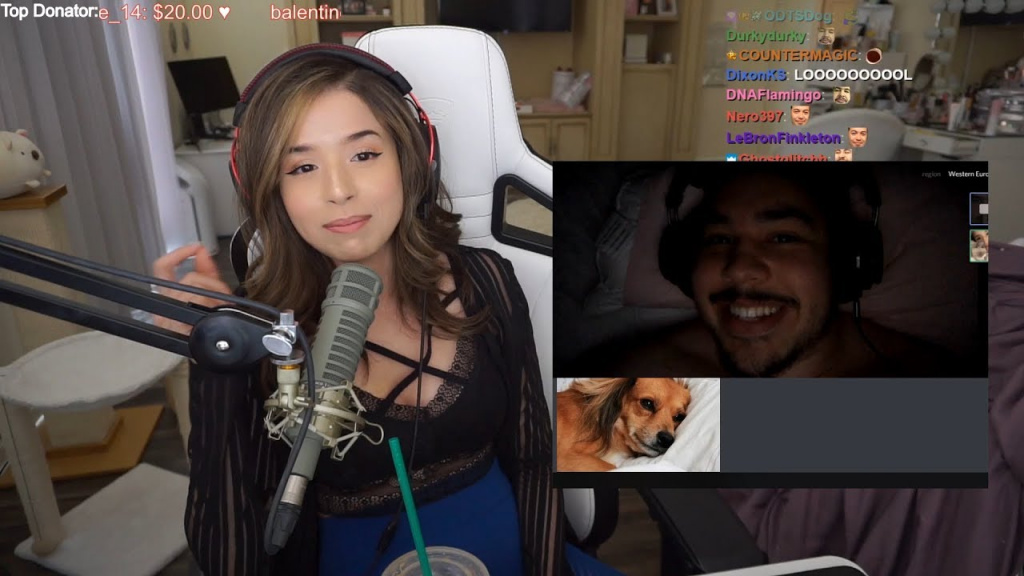 Pokimane is clearly upset over the matter and has been open about feeling burnt out from streaming. She also previously posted a concerning tweet where she admitted to "give up", so it's understandable if she feels unwilling to seek remediation with Greek at this time.
It's also possible that GreekGodx is also going through a rough patch so perhaps space is what both streamers need right now. Hopefully, they can make amends as we can't imagine the reasoning for their friendship ending being anything more than futile.
Don't forget to check out our dedicated Twitch section for news, streamer antics, drama, and more.
Header image via YouTube / Pokimane / Twitter / GreekGodx.