It seems as though everyone is talking about Felix "xQc" Lengyel's decision to issue a DMCA counterclaim against the International Olympic Committee (IOC). This followed after the Twitch star received a 2-day ban for streaming the Olympic Games. xQc later revealed that his stream should have been protected under the guise of "fair use" and "transformative content".
H3H3 Production's Ethan Klein recently voiced his concerns for the Twitch star, citing that xQc's attorney, Ryan Morrison (otherwise known as "Video Game Attorney"), who was assisting with the counterclaim, had "royally screwed" them in the past. Now, Imane "Pokimane" Anys has commented on the matter as well.
Poki says xQc's lawyer may have a "conflict of interest"
During her 3rd of August live stream, Pokimane remained neutral and was overtly clear that she didn't want to speak ill of the lawyer's character. She did, however, have concerns regarding a potential conflict of interest.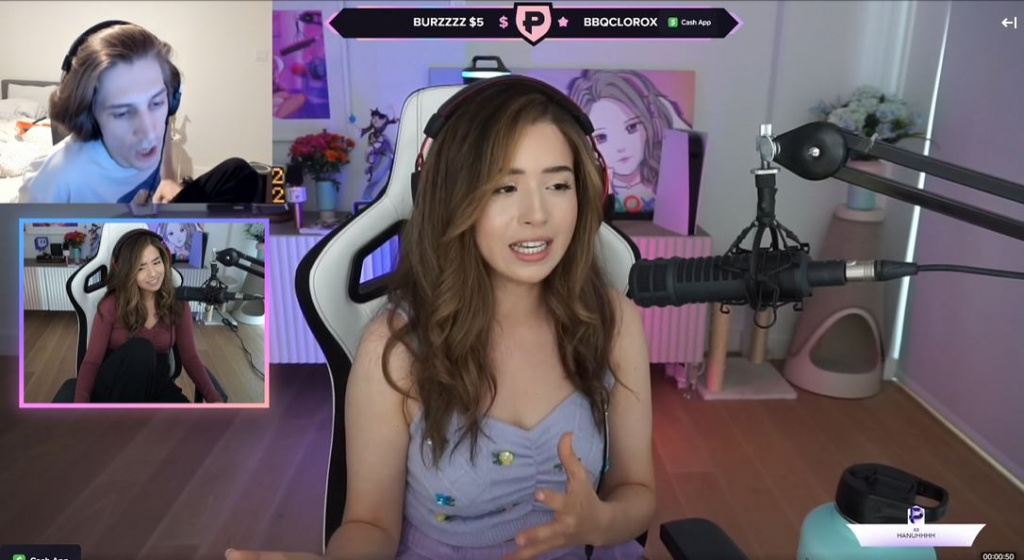 Speaking about Ryan Morrison, Pokimane said: "I believe he acts as a lawyer and as an agent to streamers and content creators and I feel [like] that is not a good position to be in".
She further added that she feels as though it is "even potentially a conflict of interest in some cases".
Referring to Morrison also being the CEO of xQc's agency, "Evolved", Pokimane said: "Your lawyer should always be someone who is trying to like get as strict and as beneficial a contract as possible. Whereas, if you're also someone's agent, you just want the deal to go through because you get a commission off of that".
Pokimane also said that she feels as though "those two roles should be split" and doesn't think that any single person should be acting as "both a lawyer and as an agent". We agree with Pokimane as she makes a very good point.
"I think if you're a really good f***ing agent, you're just an agent and if you're a really good f***ing lawyer, you're just a lawyer. But that's just from my experience", she concluded.
Pokimane's stance on the matter was definitely more neutral than Ethan Klein's, who revealed to have had a troubling experience with Morrison in his own DMCA case against Matt Hoss.
These suits are known to get sticky so hopefully, the situation does not escalate. xQc's attorney previously indicated that the IOC would most likely not engage in litigation, which is at least a tad reassuring.
We'll keep you updated as further developments unfold.
Don't forget to check out our dedicated Twitch section for news, streamer antics, drama, and more.
Header image via Pokimane / Twitch.