During Sunday's NA LCS Summer Split matches, the Riot Games Twitch channel became the first in the website's history to reach one billion channel views. Since the birth of Twitch in 2011, it has become the primary streaming service for gamers and tournament organisers to provide live entertainment to millions of users. Riot Games being the first to achieve this feat is hardly a surprise –
League of Legends
has arguably been esports' most popular title in recent years and, according to Rod "Slasher" Breslau, the Twitch channel beneath Riot is Starladder, one of the many homes of Counter-Strike: Global Offensive, which boasts a measly-in-comparison 382 million channel views. https://twitter.com/Slasher/status/1011043000355520517 With the rate at which esports has been growing, we shouldn't be surprised to see hitting this number become a more common occurrence in the coming years. Esports is increasingly becoming a spectator activity, be it online or live in an arena.
Newzoo projected
427 million people watching esports by 2019. League of Legends itself is approaching its annual pinnacle, with the Summer Split underway and August's Worlds event fast approaching. To attest to the popularity of League of Legends, League streamer imaqtpie also features in the top ten most viewed Twitch channels, racking up over 280 million views since late 2013.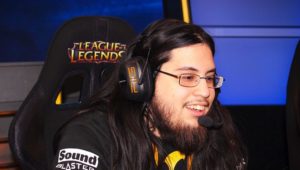 Interestingly, this could have been reached earlier, if not for the NA LCS and EU LCS being streamed on separate channels for a period. The NA LCS channel reached around 77 million views, whilst EU LCS had approximately 55 million – that's over 130 million views unaccounted for in the record-breaking billion. Looking through the videos and clips available on the Riot Games Twitch channel, you can see why it has been so popular: from an incredible
kill spree courtesy of Froggen
, or some
hilariously British banter
featuring
This Week in Esports presenter Excoundrel
. Make sure to check out This Week in Esports on Mondays and the Preload on Wednesdays to keep up with League of Legends esports, and tune in to
www.twitch.tv/riotgames
to find out why it is the most viewed Twitch channel of all time.