American rapper and Twitch streamer DeAndre "Soulja Boy" Way, best known for releasing the iconic "Crank That" song, recently threatened to sue the Amazon-owned streaming platform after being banned "without any proof of explanation" and feels that Twitch is racist.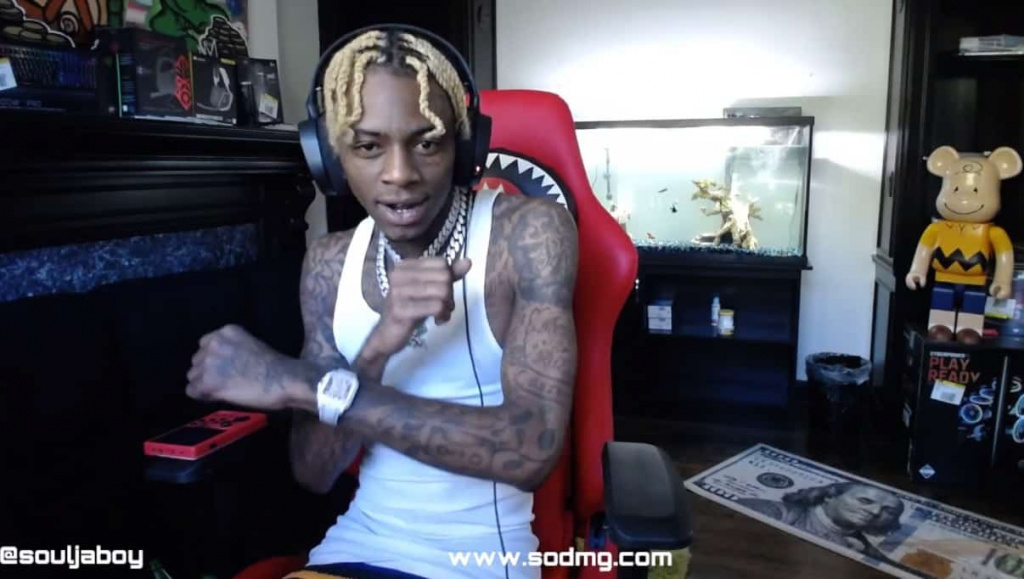 On 10th December, Soulja Boy was hit with the shortest ban in Twitch history, lasting only five minutes and 10 seconds. But, unfortunately, the American rapper was banned again mere hours later, marking two bans within 24 hours and remains banned to this day.
Soulja Boy threatened to sue Twitch over racist ban
It has now been five days since his Twitch ban, and Soulja Boy has apparently had enough, venting his frustration in a thread of Twitter posts. On 15th December, Soulja Boy said, "I gotta sue these people," citing that Twitch banned him without any reason or explanation.
I can't believe twitch can just ban you without any proof or explanation. This doesn't feel right. I gotta sue these people

— Soulja Boy (Big Draco) (@souljaboy) December 15, 2021
In a second tweet, Soulja Boy threatened to take Twitch to court if they didn't reinstate his account.
If y'all don't give me my account back I'm taking y'all to court @Twitch@TwitchSupport

— Soulja Boy (Big Draco) (@souljaboy) December 15, 2021
Soulja Boy then said he has "millions" of dollars and needs the "best lawyer money can buy," confirming his intention to sue Twitch because he feels like they were racist for banning him.
I need the best lawyer money can buy dm me I got millions I wanna sue twitch I feel like they racist they ban me without no explanation I will not stand for this

— Soulja Boy (Big Draco) (@souljaboy) December 15, 2021
In a separate string of tweets, Soulja Boy called for fans to boycott the Amazon-owned streaming giant, tweeting "#BoycottTwitch" and "TwitchIsRacist." He also tweeted asking who the CEO of Twitch was so he could "find [where] this n*** [is] at."
Some online community members believe that his first ban was presumably owing to an accidental DMCA strike on intellectual property that he owned and that the second ban was because Soulja Boy used slurs during his Twitch Livestream.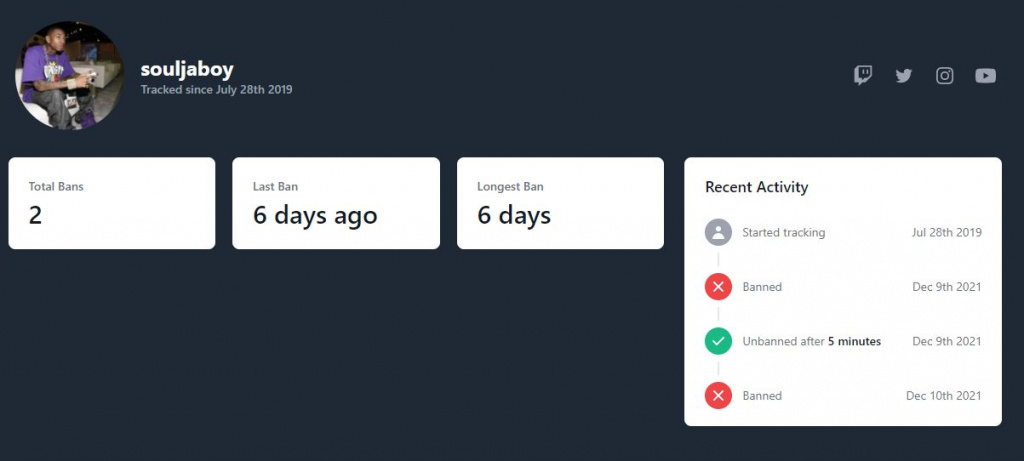 However, from the thread of tweets, it seems that not even Soulja Boy knows the exact reason for his bans.
If Soulja Boy is going ahead with his plan to sue the Purple Snake, then perhaps he should get some pointers from Two-Time Champion Guy "Dr Disrespect" Beahm, who is currently in a legal battle with Twitch after learning the reason for his ban.
On the other hand, we suspect that Soulja Boy is still partnered on Twitch, so he will likely get his account back in a few days; however, we will have to wait and see whether the American rapper will stick to his guns or back down. 
Don't forget to check out our dedicated Twitch section for the latest news, updates, streamer antics, drama and more.
Featured image courtesy of Unsplash and Soulja Boy.