Big conferences like Sony's reveal of the PlayStation 5 are prime material for streamers to create content around the surprises developers have in store for fans, with over-the-top reactions garnering a lot of attention.
Clarence "Flight" Javelli, a YouTube star with almost 4 million subscribers, has built a huge following by creating reaction content around the NBA while maintaining a gaming-centric Twitch channel on the side but he is perhaps most well-known now after a clip went viral after he realised he and the new Spider-Man look remarkably similar.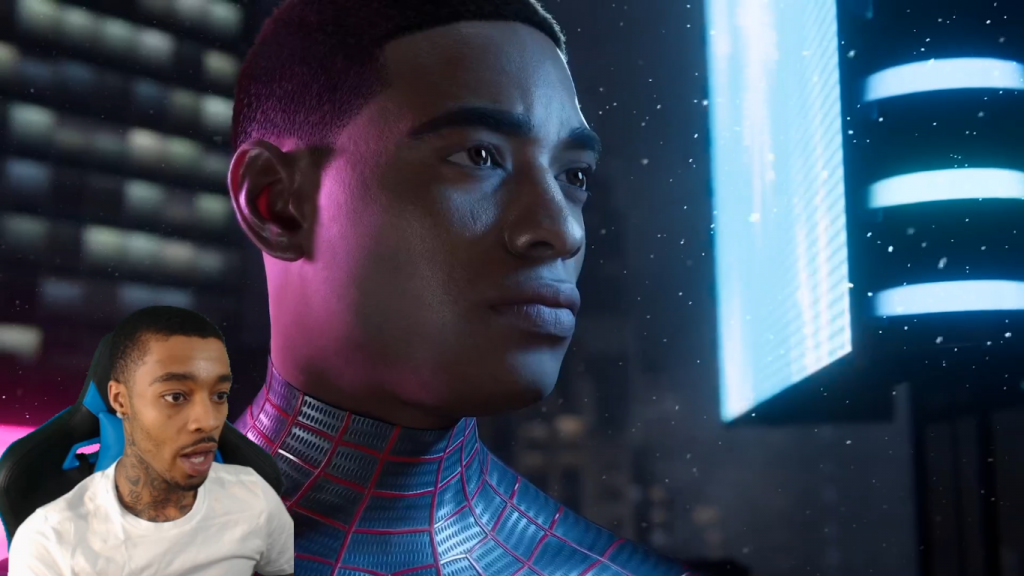 (Picture: Flight)
During the presentation, Insomniac Game's unveiled the latest Spider-Man gamed titled - Spider-Man: Miles Morales - with Miles being the titular character in the critical and commercial hit Spider-Man: Into The Spider-Verse.
Part of the teaser saw Spider-Man take off his mask, revealing Miles underneath and Flight quickly realised it was like looking in the mirror.
The three-second clip which captures him just as he sees Miles face before exclaiming, "Oh shit, that's me!" has accumulated over 1.6 million views and almost 50,000 retweets on the platform.
Prior to this, Flight had been talking about the excitement of seeing a new console generation come to life, as he recalled he started his YouTube channel way back when the PlayStation 4 was the talk of the town.
"If you guys didn't know, I started (on) YouTube when the PS4 came out. So imagine like what? Six years later, seven years later, the next-gen system's come out."
The PS4 was released on November 15th, 2013, so Flight's memory serves him well, and it's looking like the successor will likely strive to hit a similar date for its release with Sony hoping to have it's next-gen offering out in late 2020.
Here is the full trailer for Spider-Man: Clarence "Flight" Javelli, sorry we mean Miles Morales.