In recent months, Twitch streamers have been through ups and downs due to many issues around the platform's review system, with lots of them receiving sudden bans and suspensions without any explanation.
While most of these are linked to DMCA policies, inappropriate behaviour, or even some mistakes around content shared by viewers, big names like xQc, Ibai, and CodeMiko just to name a few, have suffered from these incidents showing frustration on Twitch's vague reasons for their infractions.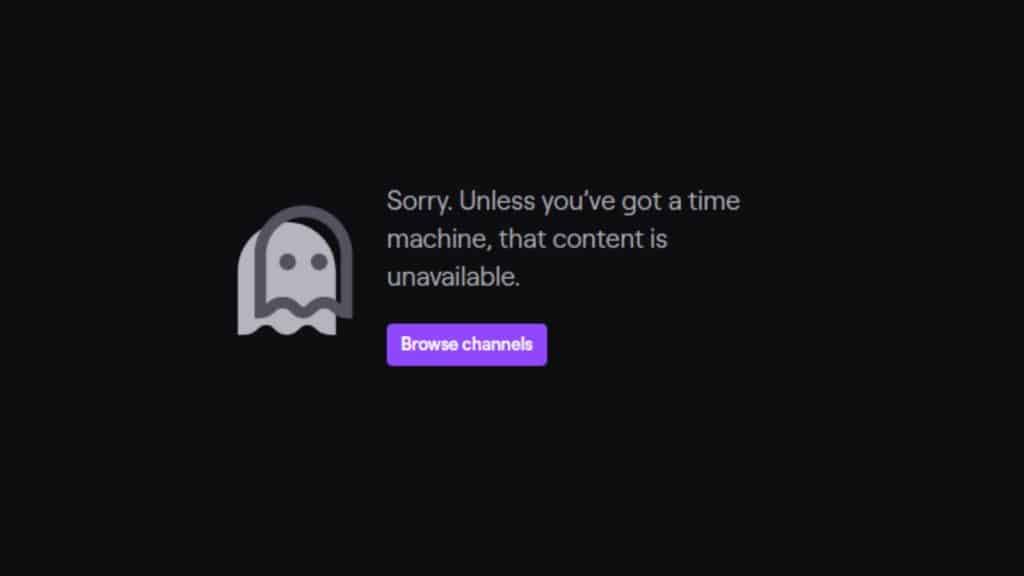 Hopefully this will start changing from now on, as Twitch announced through their Support accounts a new notification system that allows creators to get more info as for why they were suspended, including the date of the infraction, the title of the stream, and the guidelines they violated.
At first this could seem like a good solution for some, however there is a big flaw with this new system as it doesn't even show the exact moment the infraction was comitted, meaning that if it happened in a very long stream, it would be difficult to know what caused it.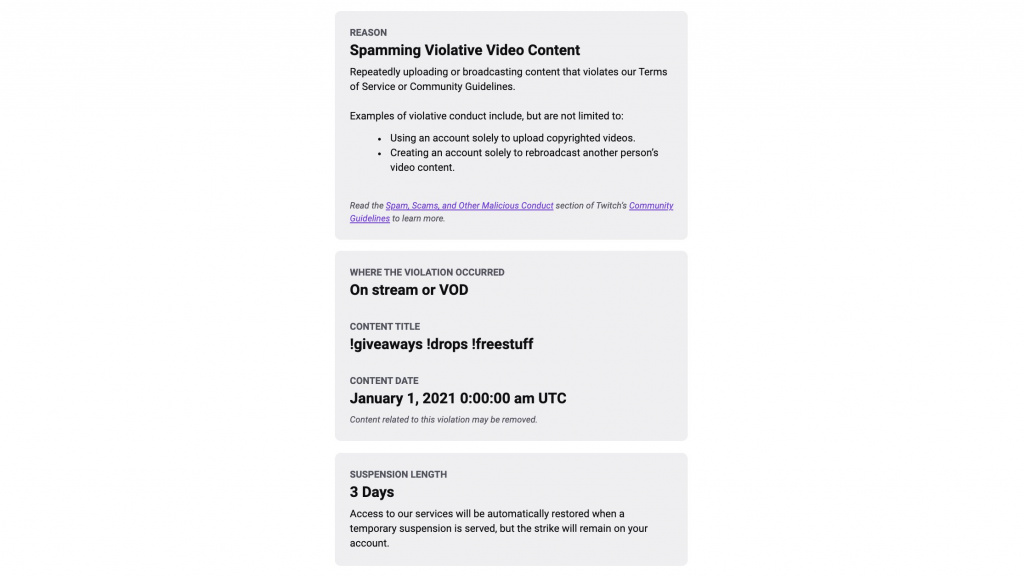 Content creators criticised this decision and pointed at how long it took Twitch to make a system as basic as this since up until this point, a streamer would have no idea what they had done to warrant a or how long would they be suspended, creating uncertainty and frustration.
Many remember cases of famous streamers and the big lack of transparency, with the most famous being Dr. Disrespect and his indefinite ban since the summer of 2020.
The whole platform is made of time stamps but they won't give you one to tell you when the supposed violation took place. When you appeal, its just another robot email with no explanation. This doesn't look like it will be any better.

— Aenima316 (@Aenima316) August 9, 2021
this was the bare minimum that should've been implemented years ago but nonetheless good for actually finally doing it. now add a review button so people can get another set of eyes on the violation so we know everyone is treated fairly.

— Zastela (@zastelatv) August 9, 2021
So where was this from the start? Why just implementing showing the name of content and date of violation without including what part of the content is also being violated instead of just marking the entire VOD. You state clarity. But this isn't true clarity.

— Dogsfnt (@dogsfnt) August 9, 2021
At least for now, the Amazon platform will finally comply with one of the biggest requests of its community, with doubts regarding suspensions being cleared in a certain way and, in this way, avoiding having to contact the support team without having any kind of idea on what to do.
Don't forget to check out our dedicated Twitch section for news, streamer antics, drama, and more.