Update: Symfunhy has denied the use of the racial slur in an official statement, saying: "It's not in my vocabulary"
Original article follows.
It seems Twitch streamer Mason "Symfunhy" Lanier has had bizarre slip of the tongue during his latest broadcast, as the 21-year-old was seemingly caught saying a racial slur while playing Call of Duty: Warzone.
During a conversation with TSM's Ali "Myth" Kabbani, Lanier appears to have used the "n-word".
"I mean Myth, I mean n***** I'm down to go on a hike today, I'm down to go on a hike tomorrow," Lanier stated. The word was heard loud and clear by those tuning in, including Myth, who immediately started spamming question marks in Sym's chat. 
Myth would later come out in support of Symfunhy, trying to clear his name out of any possible controversy that might arise from the situation. First up, during his stream, Kabbani said that Lanier "mumbled up some words and it came out like that."
"He didn't say it. Symfuhny has the word, f*cking behaviour, and patterns of a 12-year-old child. The kid's awkward, scrawny, weak, bad at FPS games and then on top of that, he doesn't know how to speak proper English," Myth bantered.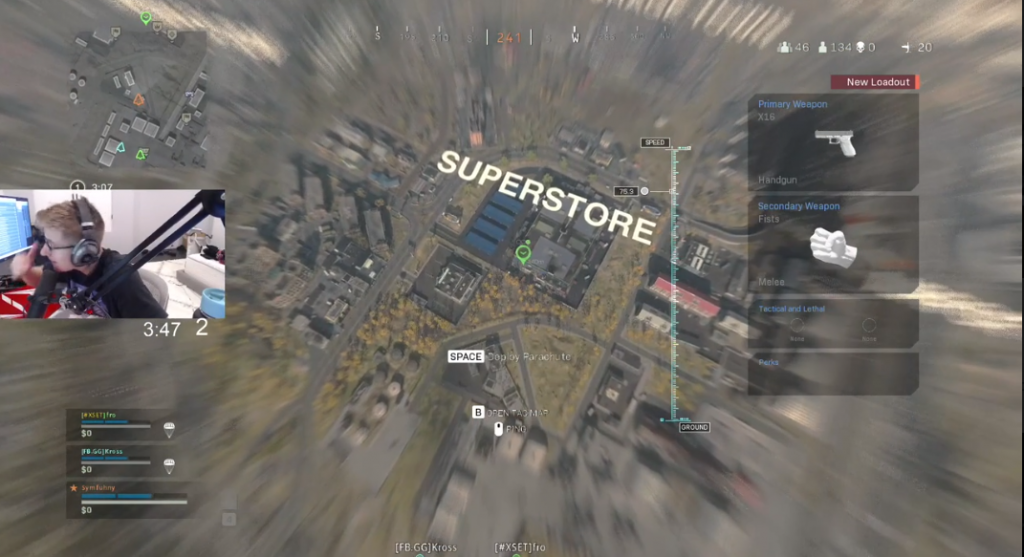 Sym said a seemingly clear racial slur during his Twitch stream (Image: Symfuhny)
Taking things more seriously, Myth reassured fans by saying that if "Symfuhny by rare chance did slip, I would be the first person to be having a conversation with Symfuhny about why he cannot use that word."
Even political streamer Hasan "HasanAbi" Piker vouched for Symfunhy, claiming that with all of his experiences with Lanier, "he is a very nice kid."
"He does not strike me as a type of person who casually drops the f**king n-word when he's having conversations in private," Hasan said. However, he claimed that if this his Sym's true nature, "it's f**ked up."
Whether Symfunhy is banned remains to be seen, but the use of the n-word without the hard R is not a bannable offence, at least without context, according to a clarification offered by Twitch back during the furor around the banning of words like "simp" and "incel."