During her stream on 18th January, German Twitch streamer JadeyAnh suffered an extremely unpleasant moment when someone tried to deceive her into showing her breasts.
She was playing League of Legends with her friends on stream when suddenly she received a phone call.
"Oh, wait, my dad is calling," she said to her chat and answered the call.
She then started speaking German with the caller, but, as it turned out, that wasn't actually her dad.
In fact, the person behind the call planned a hideous hoax in order to force the streamer to show her breasts on the live stream.
The caller, who is an unknown German male (or someone who knows the German language), claimed that he has her dad lying tied up on the floor and demanded from JadeyAnh to show her breasts on stream or otherwise, he will slit her dad's throat.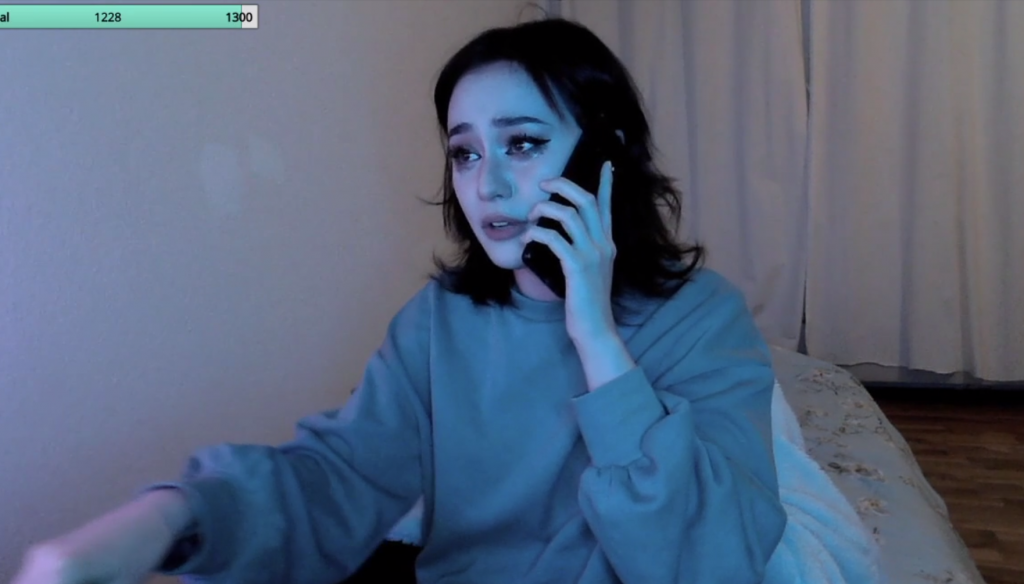 Jade was visibly shaken after the call (Picture: JadeyAnh)
"He kept calling me horrible things and even dropped my address in order to terrify me even more," Jade explained.
Jade said that she tried to reason with him and that she refused to succumb to his demands because he was refusing to let her talk with his dad.
At one point, the scammer told her that he killed her dad, but Jade's mods were quick to react, and Creditz, one of her main mods, already contacted her uncle who called her dad and confirmed that he was fine and that he was sleeping at the time of the incident.
The moment she received the information that her dad is fine, she immediately ended the call with the stalker and called the police. At that point, she was visibly traumatized and was crying while talking with the police.
"I'm still under shock because I believed for a couple of seconds that I let my dad get murdered because I didn't flash on stream," Jades said after everything ended. "Everything feels numb."
All things considered, she and her mods have handled the situation quite well and didn't let the scammer gain control over them. Hopefully, Jade will recover quickly from this awful experience and that the police will be quick to find the perpetrator.