Music icons and Twitch's finest entertainers are set to compete in charity chess tournament Make Your Move, including Wu-Tang Clan's RZA and GZA. 
Streaming on Saturday 10th October to celebrate National Chess Day, the event will be in support of Hennessey's Unfinished Business initiative which supports small minority business owners.
Wu-Tang Clan's RZA and GZA will be joined by Twitch streamers IAmBrandon and Nate Hill from FaZe Clan for the tournament, with a special appearance from rapper Nas too.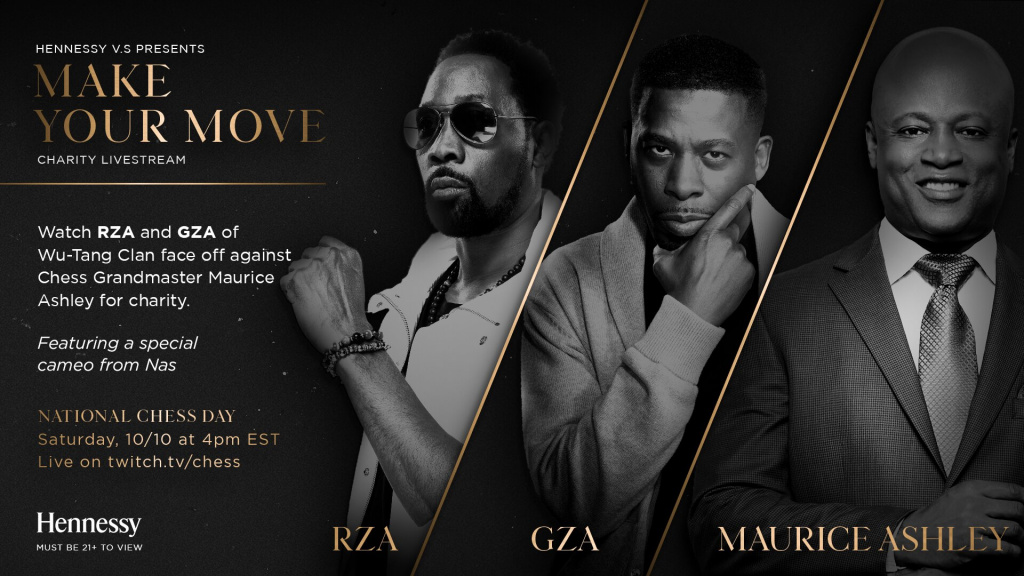 The event is to mark National Chess Day
The player left standing will face the first Black chess grandmaster, Maurice Ashley, in the final - who will also host the entire event. 
Make Your Move will be streaming live on Saturday 10th October across the Chess.com Twitch channel from 4pm EST/9pm BST. 
Chess has becoming increasingly popular on Twitch over the past year, with some players signing with esport organisations - like grandmaster Hikaru Nakamura who joined TSM. 
RZA and GZA are both well known fans of the game too, with the former a board member for the Hip-Hop Chess Federation. 
The game has also been referenced throughout Wu-Tang Clan's career, most notably on track Da Mystery of Chessboxin.