According to xQcOWUpdates, the "fastest source for any and all news and updates" involving the Canadian streamer, Félix "xQc" Lengyel already has everything for his historic subathon, at least on paper.
On a series of messages that xQc sent while talking to his Twitch chat and xQcOWUpdates filtered through their own personal bot, we got a tonne of new information regarding the potentially longest stream ever.
From a tempting start date to two to three more computers with their own "first world" set up, this subathon will be a streaming extravaganza.
"I'm investing like 50K on this setup. I'm not gonna do PC building stream [because] there's too many to build", xQc explained to his Twitch chat. "One outdoor computer, one outdoor sleeping setup, two full interior setups, one gym setup and a moving setup."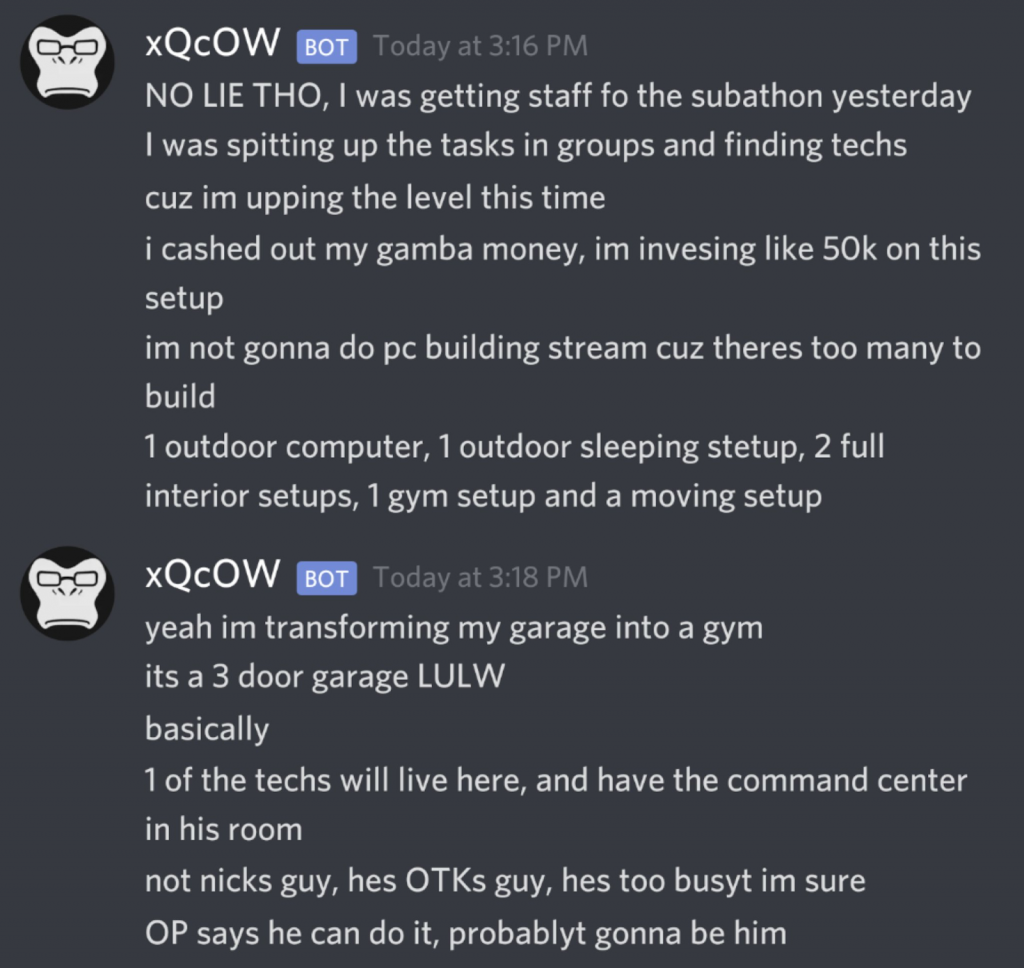 (Picture: @xQcWOUpdates/Twitter)
To keep the stream running, the content creator will have "two internets", setting up failover and their own server sending Twitch data so "the stream can't ever go down."
xQc was 2020's most viewed streamer and, if the event goes down as planned, the subathon will have him reaching and breaking marks all-around the internet.
The 25-year-old has also set 1st June 2021 as the potential date with "nothing official yet" as there is "a lot of setting up" to do before the 60-day stream kicks off.
Going as far as having one of the techs living in situ having his room turned into the "command centre" gives strong upstaging energy to leave Ludwig's 200,000 subs subathon behind.
Whether the stream actually goes down in less than a month or it gets pushed back due to time constraints, make sure to follow xQc on Twitch to not miss a subathon thing or piece of information.