Felix "xQc" Lengyel is considered to be an icon in the Twitch community but we're not sure if we can forgive him following his latest broadcast. After watching Imane "Pokimane" Anys give fans a tour of her home and streaming setup, xQc was enticed by his fans to follow suit. It's clear that xQc (or his fans) weren't prepared, because what we saw next was simply shocking.
xQc gives room tour and leaves fans disgusted
On the 5th of July, xQc streamed himself watching a video by fellow Twitch star, Pokimane. Clearly, xQc wasn't interested in watching the video tour of her home as he nonchalantly skipped various segments of the video. "Yo, this bed sucks", he said abruptly, before mocking her reading lamp by saying that it looked as though it came from out of the 1700s.
Naturally, fans egged him into doing a room tour to see whether his crib was any better to which he accepted. "You guys want a room tour? Sure man you'll get a room tour", he said.
To be fair, xQc's room tour began pretty tamely as he showed off "the door at which [he] enters the room", followed by "the main monitor, at which [he] played the gaming". He then showed his right monitor "at which [he] reads the chat and [doesn't] read donations".
xQc continued to show the rest of his setup, including his keyboard, mouse, and stream deck, pointing out buttons where he skips and mutes donations (all of them), enables sub-only mode, and plays ads. 
To be fair, we should have guessed what was coming next as he preceded the segment of his tour by saying that the table was "where [he] eats food". Fans caught glimpse of the trash around his desk, including empty drink containers and fast-food wrappers. This was not long before he proudly showed it off in full view.
His desk was not the only thing that was full of trash, xQc had more trash on the floor and had not yet made up his bed.
Fans criticize xQc for his dirty room on Reddit
Fans further criticized the streamer on Reddit for leaving the room in such disarray, especially given that he was not staying at his own house. To be fair, his desk has looked a lot worse than that in the past (as did Soda's) so we really shouldn't be surprised.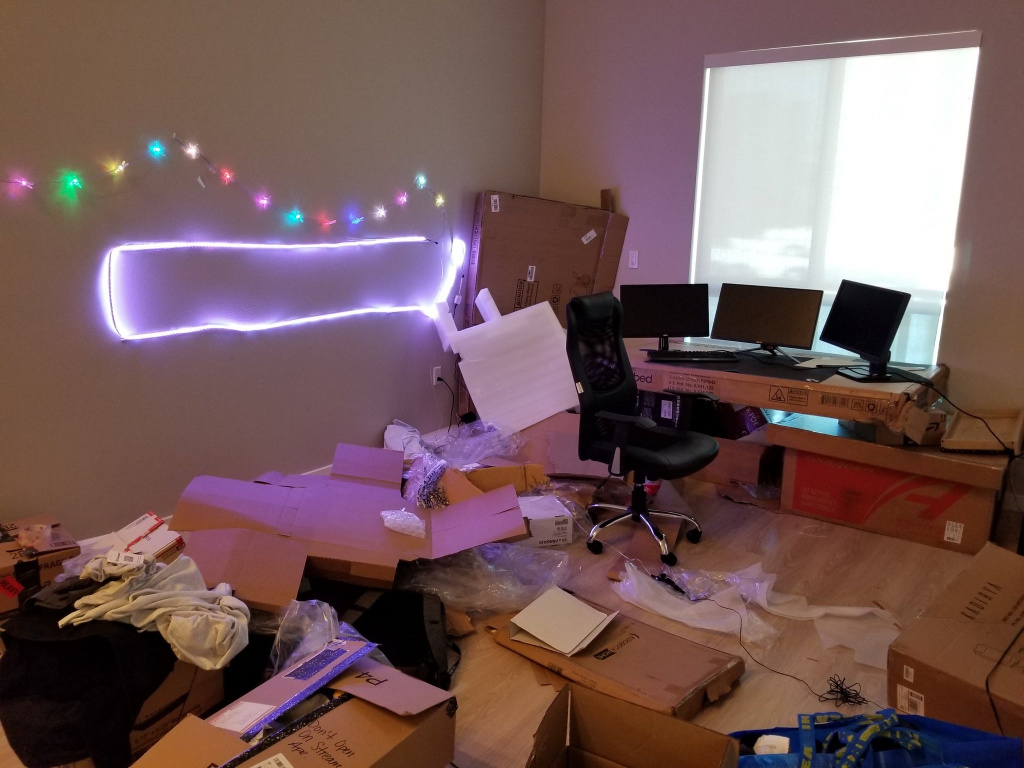 "Multi millionnaire living space btw", one user commented. "Yeah, I don't get it... I can't imagine staying in someone else's home and disrespecting them like this. Eat your f***ing meal and clean it up, turn your own home into a dumpster", another user said.
Other fans defended the Twitch star, writing: "tbh it looks better than a lot of the other streamers I have seen" and "at least his bed isn't crusty", both of which are fair points.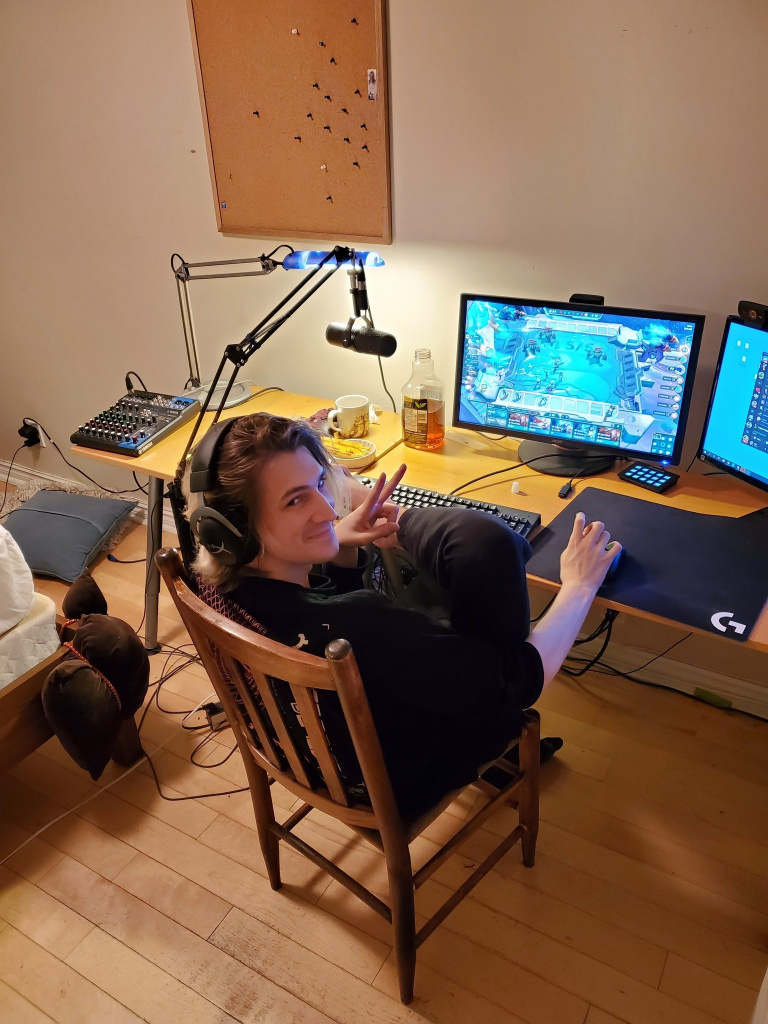 While it was revealed by another user that xQc has a maid clean his room twice a week, we think that perhaps a more frequent visit is necessary. To be fair, we empathize more with Adept who has to share the same living space with him.
xQc, go clean your room bro.
Don't forget to check out our dedicated Twitch section for news, streamer antics, drama, and more.
Header image via Twitch / xQc.