Daequan and Hamlinz broke the internet in August last year when they announced their highly anticipated return to YouTube with the NRG Thoom House. Following the internet duo's lengthy absence from social media stardom, many fans suspected that their NRG partnership would spark a new wave of content from the two YouTubers.
While the NRG Thoom House initially garnered significant traction at launch, excitement quickly faded after yet another disappearing act only a few months later. So naturally, many fans were left disappointed and wondering what happened to Daequan and Hamlinz once again.
Why did the NRG Thoom House fail?
In a Twitter post on 16th January, Hamlinz revealed that he has been battling his mental health again and "needed a bit of a break." The YouTuber said he was "embarrassed to say anything" but acknowledged that he should have kept his fans updated.
The truth is I'm feeling depressed again and I was embarrassed to say anything to you guys/girls, my bad I should have let yall know I needed a bit of a break. People are definitely reaching calling me a scammer etc, ima make a alt acc to stream on so its less pressure. LOVE U 🐷

— Hamlinz 🐷 (@NRG_Hamlinz) January 16, 2022
Hamlinz also said he would be making an alternative account to stream on, on which he revealed further details about the NRG Thoom House's failure.
"Why no more Thoom House? That is a great question [...] There's a lot of reason why there's no more Thoom House [but] the main reason is the internet was f*cking dog sh*t. Everything was wrong with the house," Hamlinz said.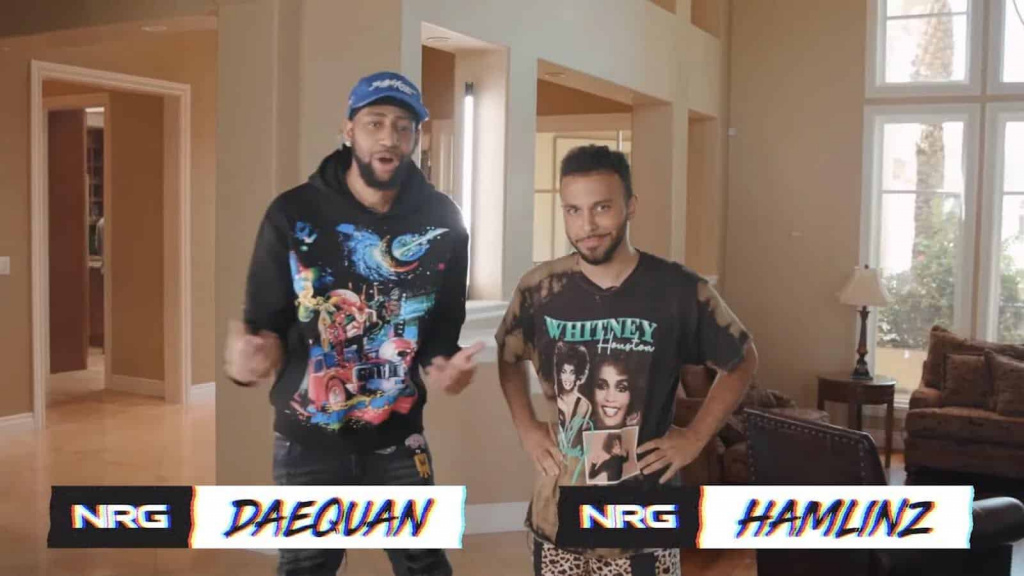 The YouTube star continued, saying that there were many "disagreements with NRG," noting issues regarding the editing and manner in which they were meant to do the content.
"It was our idea for the channel, but at the end of the day, it's NRG's channel. The Thoom House channel wasn't ours. After the Thoom House is gone, that's their channel. Like, we can't post on that channel [any] more if we leave NRG," he said.
Indeed, it is unfortunate that the NRG Thoom House project ended after just five months; however, many fans suspected this was coming after more than two months of no content on the channel.
At the time of writing, NRG has not released an official statement regarding the future of the Thoom House or whether Daequan and Hamlinz will continue to be partnered content creators.
Don't forget to check out our dedicated YouTube section for the latest news, updates, streamer antics, drama and more.
Featured image courtesy of YouTube / NRG Thoom House.