Herschel Beahm IV, better known as DrDisrespect, has a massive YouTube following, and his Champion's Club (his fans) continue to grow. A content creator as big as DrDisrespect has a lot of people behind him, and one of these individuals, Thorsten Denk, is now in the hospital after his apartment caught on fire. This was followed by a medical realization that might require him to have heart surgery.
Thorsten Denk in hospital and might need heart surgery
Thorsten Denk is DrDisrespect's Art Director and Visual Artist, as well as a member of Alex Productions.
He has been with DrDisrespect since 2018, creating YouTube thumbnails, live stream backgrounds, social media graphics and more which you can view on his website.
In the early hours of the morning on 1st March 2021, Thorsten Denk revealed on Twitter how he was "stuck in the hospital with mild smoke poisoning" after his apartment caught on fire earlier in the day.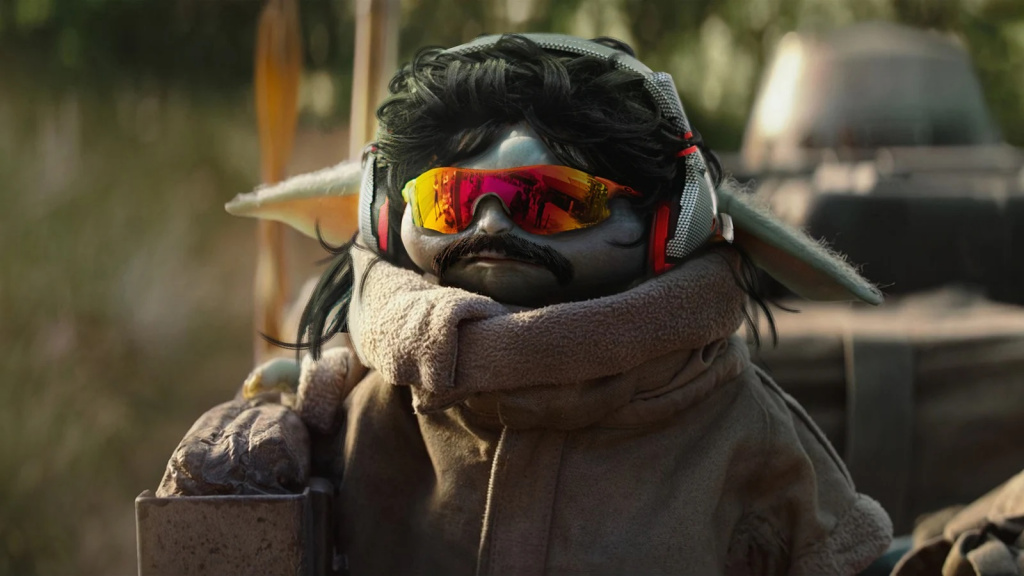 DrDisrespect as Baby Yoda (Picture: Thorsten Denk)
Roughly two hours later, some more bad news was revealed by DrDisrespect's Art Director. It appears he is suffering from heart issues, and may require surgery.
Thorsten Denk explains: "I have ten times as many heart enzymes in my blood than considered OK, which could be a sign for a serious issue. Hospital will decide until tomorrow if I'll need heart surgery asap. Cheers guys and thanks for all the kind words. I'll keep you updated."
For those who don't know, Thorsten is referring to Cardiac Enzymes, which are biomarkers that tell doctors when someone's heart is damaged.
DrDisrespect took to Twitter to call on his fans to show Thorsten Denk some love during this difficult time.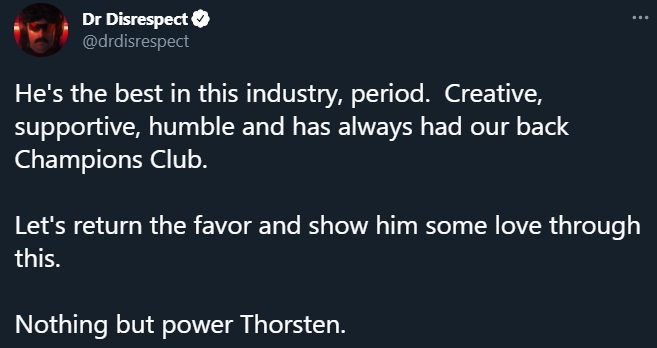 (Picture: DrDisrespect via Twitter)
DrDisrespect states: "He's the best in this industry, period.  Creative, supportive, humble and has always had our back Champions Club.
"Let's return the favor and show him some love through this. Nothing but power Thorsten."
We hope Thorsten has a speedy recovery in the hospital, and all the best goes out to his loved ones during this difficult time.