On 7th April 2021, we reported about the Call of Duty YouTuber feud going on between EightThoughts and Drift0r, as well as NICKMERCS. Things reached a boiling point, with very serious allegations surfacing. One of these allegations involved Blu, who was reportedly a Discord mod for EightThoughts. Blu apparently got charged with criminal offences. Now, according to Drama Alert's Keemstar, Blu allegedly confessed that EightThoughts had a deal with him to bring a gun to Drift0r's home.
Please note: At the time of writing, these are just allegations. No proof of the alleged deal has been unveiled.
EightThoughts & Blu alleged deal: A gun to Drift0r's house?
At the time of writing, EightThoughts have not admitted to this alleged deal. However, on Twitter, Keemstar claims that Blu confessed in an interview (which has not been released) how he had a deal to show up at Drift0r's house with a gun. 
In return, the alleged deal would mean EightThoughts streaming this ordeal, and Blu receiving the stream donations as a reward.
Keep in mind the interview video has not been released. Further, EightThoughts denies these allegations noting he told Blu not to do it, and this shouldn't be taken as fact unless otherwise proven.
Drift0r's litigation against EightThoughts and Blu led to the latter being arrested. However, nothing really happened to EightThoughts. If this latest claim is true, there could be some serious consequences. 
In case you haven't caught up with the whole ordeal, Drift0r claims: "All of this came from the EightThoughts community and primarily his close friend & discord admin Blu. I believe that EightThoughts requested that Blu do a great number of horrible things to me in order to avoid legal responsibility for himself and it worked too. Blu got arrested and plead guilty. Eight Thoughts got away scot-free even though he streamed everything and encouraged it."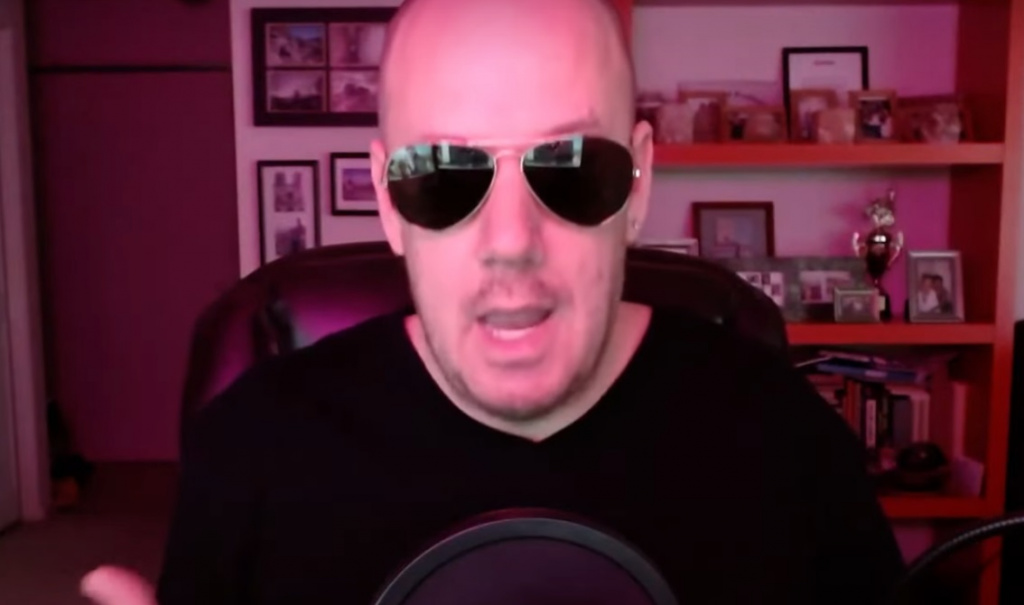 (Picture: EightThoughts)
Following Keemstar's statement on Twitter, Drift0r replied: "I don't think the police have even heard about this yet!"
Things might escalate even further if the video interview gets released, and can be seen as a clear confession from Blu.
It remains to be seen if EightThoughts will actually be implicated in these offences if the video gets released. At the time of writing, the only information about this topic is from one Keemstar tweet. Remember, innocent until proven guilty. At this point, these are just allegations.