There's a lot going on in the world of Twitch streamers right now, and to say not everything is positive would be an understatement. From the #ADayOffTwitch protest having a huge impact on the Amazon-owned streaming platform's stats for 1st September to DrLupo and TimTheTatman signing exclusivity deals with YouTube Gaming in what can only be described as an exodus from Twitch, not to mention Dr Disrespect gearing up to sue the streaming platform. Now, Nick "NICKMERCS" Kolcheff is teasing the biggest deal of his life, and the timing might not be a coincidence. 
NICKMERCS to stream exclusively on YouTube Gaming?
If you've ever watched a lot of NICKMERCS' streams, you would know he plays a lot of Warzone and now Apex Legends with Timothy "TimTheTatman" Betar. From 1st September, old Timmy streams exclusively on YouTube. That's the first piece of the puzzle to consider.
On 2nd September, at the end of a long stream, NICKMERCS teased something huge, noting how he signed the biggest deal of his life: "I can't tell you guys too much about everything, but I signed the biggest deal of my life. Y'know? The biggest deal by far. Like the kind of deal that, y'know, it's not about you anymore, it's about your family, your friends and s$%t, so y'know. You know we been makin' moves, man. 
Continuing on, NICKMERCS explains: "I signed a big contract, man, a f$%king big one. I signed a beefer. It's good man, it's great things. You guys are going to love it. I just can't go into details yet, but soon, soon, trust."
The topic starts at the 13 hours 27-minute mark in the video below.
Back in 2019, NICKMERCS signed a Twitch streaming exclusivity deal and it was believed to be a two-year contract. He also has over four million subscribers on his main YouTube channel. 
While Ninja thinks the likes of DrLupo and TimTheTatman leaving could give other Twitch streamers leverage to negotiate a better deal, many NICKMERCS fans are thinking the move to an exclusive YouTube Gaming deal is imminent. 
On 2nd September, NICKMERCS actually took to YouTube in a video entitled "Nick Are You Moving to YouTube???" addressing fans who think he might be moving away from Twitch.
In the video, NICKMERCS again said he couldn't tell fans yet. However, he also didn't deny the possibility of leaving Twitch. 
Further, he did address his fans, stating: "Just know this, I love you guys. No matter where we end up or what we are doing, I am going to be working my ass off like I always am.
"But, I am going to make whatever decision is best for me and my family. I got ten friends on payroll, I got everybody in my family eating off my paycheck. It ain't about me anymore man, it used to be."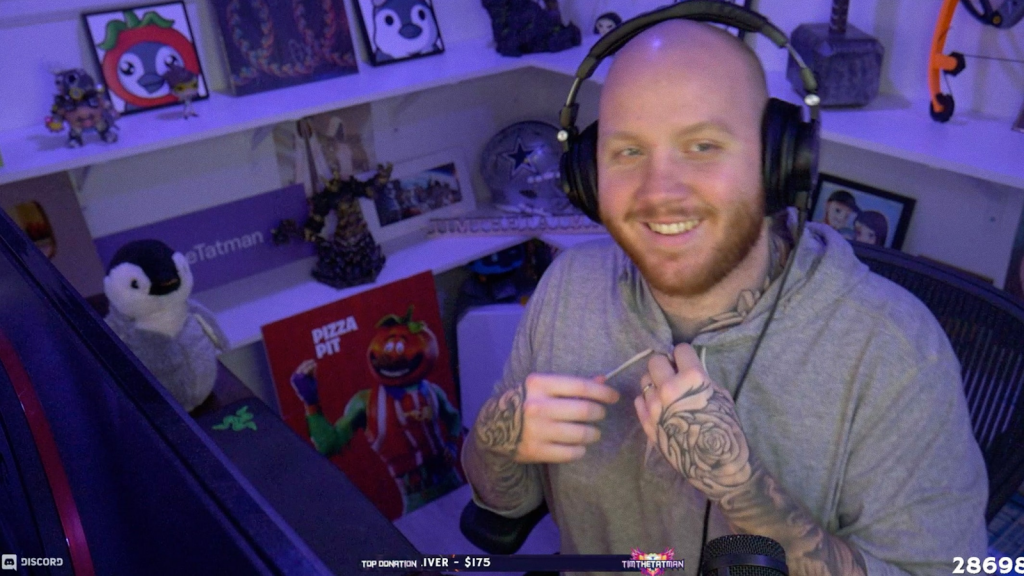 At the time of writing, an official announcement about NICKMERCS huge deal, which many suspects to be an exclusive streaming deal with YouTube Gaming, has not been made. 
Don't forget to check out our dedicated Twitch section for news, streamer antics, drama, and more. Alternatively, check out our dedicated YouTube section, because you never know where NICKMERCS will end up...