YouTube prankster and "professional rawdogger" JiDion was a hot topic earlier this year after he launched a targeted sexist "hate raid" against popular Twitch star Imane "Pokimane" Anys, earning him an indefinite suspension from the Amazon-owned streaming platform.
While the pair eventually made peace with the two eating burgers together, it seems that JiDion has caught the attention of the internet once again. On 25th March, JiDion decided it would be best to get a fresh cut courtside during the fourth quarter of an NBA game between the Minnesota Timberwolves and Dallas Maverick.
JiDion gets viral courtside haircut during NBA game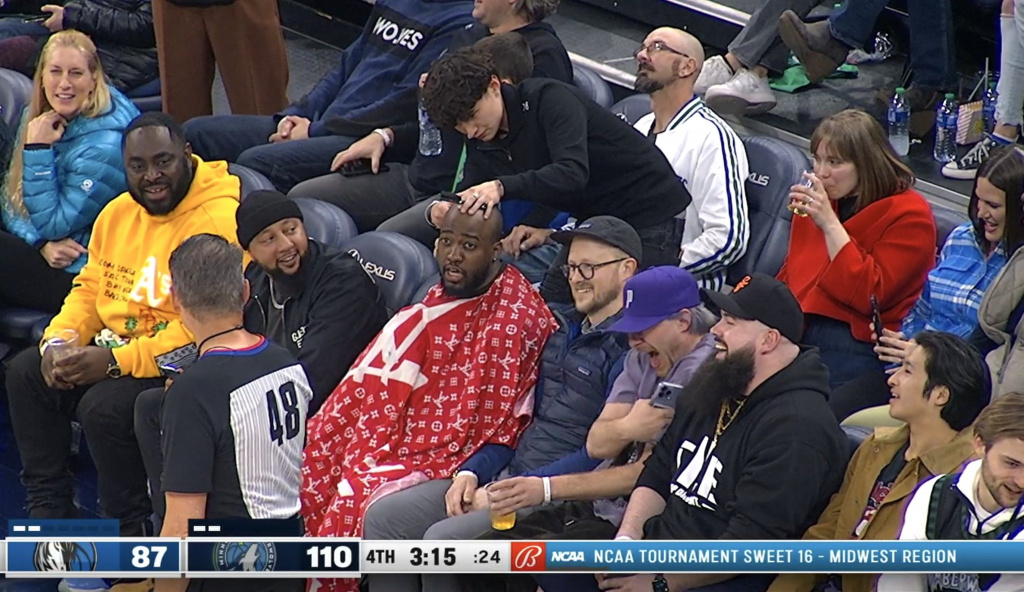 The moment naturally prompted reactions from crowd members and the NBA commentators, with the latter saying, "This is the ultimate barbershop tonight." However, it was only after a clip of JiDion's haircut was shared on the official website NBA Twitter account on 25th March that it went viral. "Never a bad time for a fresh cut," the caption read.
😂 Never a bad time for a fresh cut! pic.twitter.com/2R7nRpvBWc

— NBA (@NBA) March 26, 2022
Perhaps the best part was the apparent disbelief on Timberwolves' Point Guard Anthony DeVante Edwards' face in reaction to watching JiDion getting a courtside fade. At the time, the Timberwolves were leading with a score of 116-95.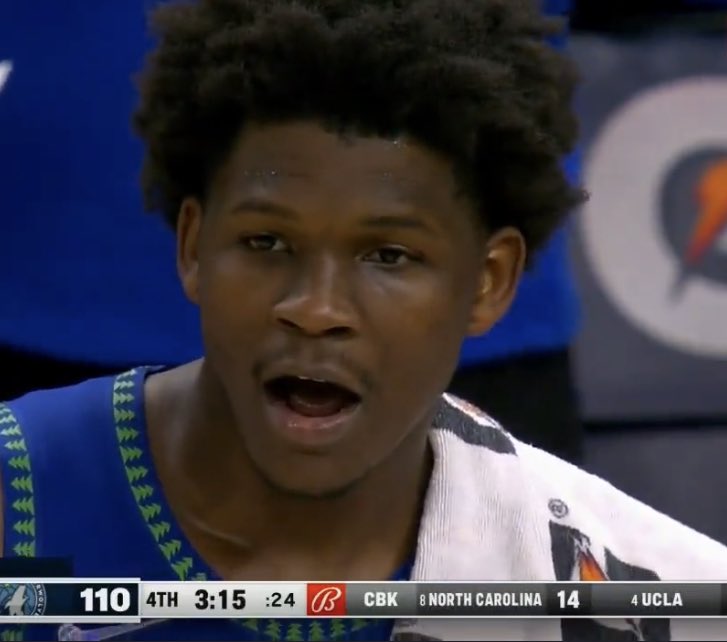 Later, in response to the virality of the clip, JiDion tweeted "I'm on something 2022" on Twitter. Fans replying to JiDion's tweet applauded his ingenuity. "Move to Minnesota. We love you here," wrote one fan. "You levelled up on these fellas," said another. "Nah, bro, you're the goat," commented a third.
Noteworthy, this isn't the first time JiDion has decided on an unconventional setting for a haircut. In an earlier video on his YouTube channel, JiDion got his haircut during a college lecture as part of a prank video series.
Shortly after having his haircut, JiDion showed off his "W cut" in an Instagram Live video. JiDion thanked The Most High for his massive audience during the stream, adding a shoutout to his barber Mr Fades and videographer.
"Hey bro, I'm looking fresh tonight. [The next] video is coming soon, man. All praise to The Most High. I love you guys, thank you so much," he concluded.
On a personal note, I stumbled upon JiDion's videos about a year ago, and I have to say that he's made a concerted effort to step up his game continually. Also, I can't help but think that JiDion is onto something here. Haircut meta, anyone? With that said, I can't wait to see what he has planned next. Well played, DeMarcus Cousins.
If you enjoyed this story, you'd love the rest of our entertainment news coverage, including news and updates about your favourite Twitch and YouTube streamers. Check out our dedicated Entertainment section for more.
Featured image courtesy of YouTube / JiDion and Twitter / Timberwolves.