Riot Games ha revelado que
K/DA incorporará una nueva voz
para la ceremonia de apertura del Worlds de este año, y no es otra que Seraphine. 
Después de semanas de especulaciones de que ella sería la próxima miembro de K/DA, la propia Seraphine anunció que miembros del grupo de K-Pop la invitaron a formar parte de él. Riot ha programado la actuación para que se lleve a cabo al comienzo de Worlds el 25 de septiembre.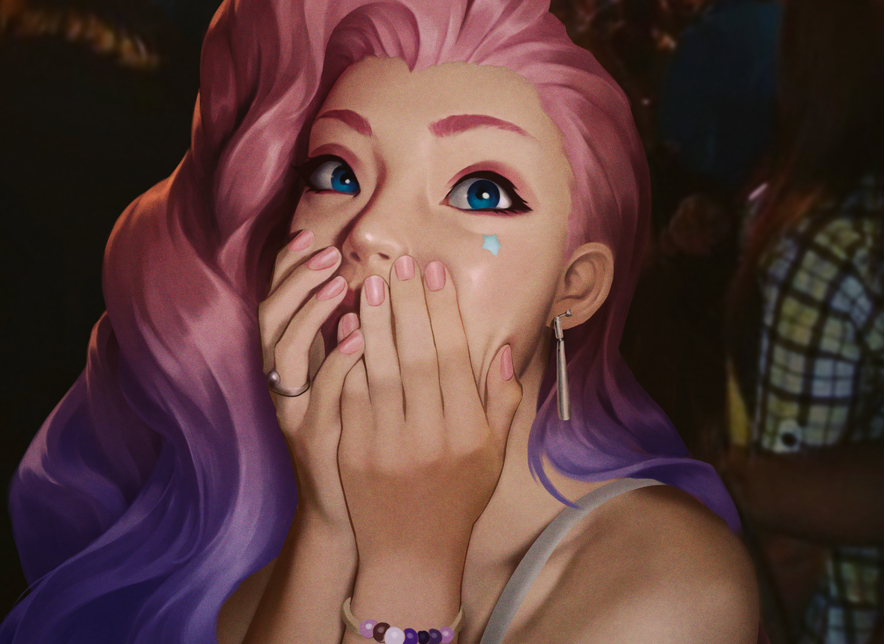 (Foto: Riot Games)
Seraphine recientemente reveló su próxima actuación a través de una publicación oficial de Twitter. La publicación presenta una foto de ella yendo a un concierto antes de COVID. La leyenda dice: "Por estas fechas el año pasado fui a conciertos, no a punto de estar en uno". Seguido de una gran cantidad de respuestas de apoyo. Una fan le preguntó si estaba nerviosa por ir en vivo, a lo que ella respondió "honestamente, sí". 
this time last year i was going to concerts, not about to be in one 😱 pic.twitter.com/Ys96iHv0jL

— Seraphine⭐🌊 (@seradotwav) September 22, 2020
El jefe de Riot Music Group, Toa Dunn, reveló los teasers de K/DA en un evento de medios privado ayer.; también confirmó que K/DA actuará con Seraphine y debutará una nueva canción de su próximo álbum. Junto con su actuación habrá un nuevo conjunto de voces, incluidas "caras conocidas". Esto solo puede significar que los espectadores verán a un cantante anterior de Worlds regresar para un concierto más.
Really excited with how we plan to push into the future woth #esports. #LetsGo https://t.co/HmXF4eg49Q

— Toa Dunn | Riot Games | Music (@toadunn) September 21, 2020
Riot presentó recientemente a Sera como la nueva productora de K/DA para su próximo álbum. También compartieron que el grupo la presentará en algunas de sus próximas canciones. 
studio time 🎤 pic.twitter.com/6gtzezo8HA

— Seraphine⭐🌊 (@seradotwav) September 19, 2020
Seraphine formó parte originalmente parte de una serie de publicaciones en redes sociales que mostraban su futuro debut en League of Legends. Se refirió a sí misma como una aspirante a cantante, y finalmente lanzó un cover de K/DA de su éxito POP / STARS de 2018. 
Después de un tiempo, anunció que se terminaría uniendo al conjunto conformado por Ahri, Akali, Evelynn y Kai'Sa. Todo esto fue escalando a tal grado que Riot que lanzó una serie de cómics titulados League of Legends Universe dedicados a su viaje al estrellato. Hasta el día de hoy, el fandom de Seraphine continúa creciendo a medida que ha acumulado más de 275 mil seguidores en Twitter.