Last Friday, June 21, Team Heretics announced Adidas as a new technical sponsor, becoming the first Spanish esports team to accomplish such a deal. This long-term partnership allows the two to develop a co-branded clothing line for both players and fans to wear in their day-to-day life, as well as in training and competition.

The launch will occur alongside the announcement of their new jersey, an exclusive and limited edition piece of merchandise. It has been developed together with Adidas for their participation at the Call Of Duty World Championships in Los Angeles in August.
"Adidas aims to provide the best quality sports equipment to anyone competing with the three bands. Esports could not be an exception. We are very proud to be the new sponsor of the best electronic sports team in the country," says David Torres, Marketing Director at adidas Spain.
"Today is a very special day for the club and all Team Heretics fans," said Antonio Catena, Team Heretics CEO. "We are proud to have Adidas, the world's most prestigious brand in the field of sport, as new technical sponsor. Esports are evolving very fast and making huge progress, always getting closer to sports. We are working really hard and this makes the most relevant companies notice us and realise we are the partner and channel to reach this new target. The future will be great and this will be the beginning of a long and successful relationship" said Antonio Catena, Team Heretics CEO.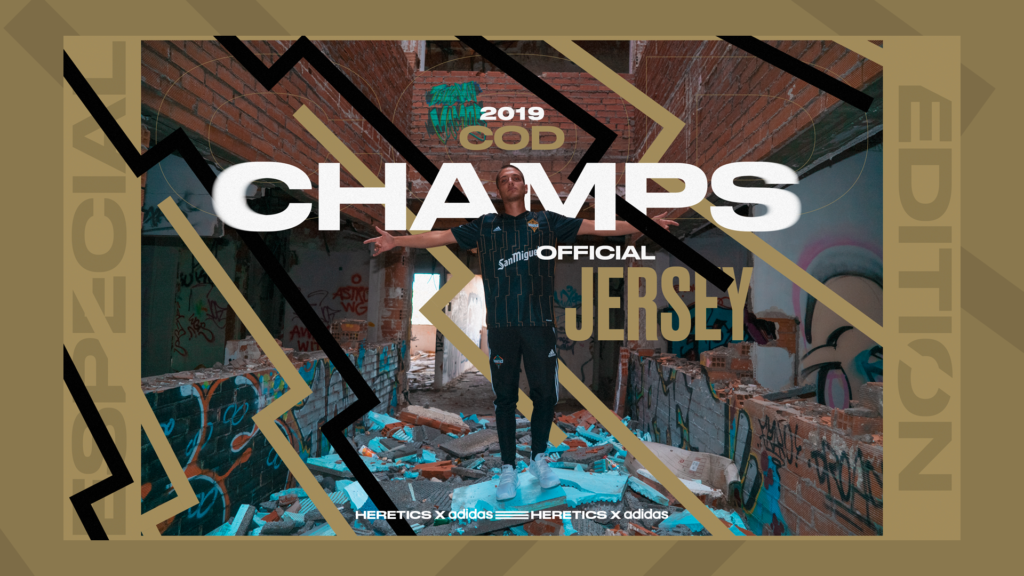 This isn't the first time Adidas have made strides towards moving into esports; last year, they partnered with Danish organisation North to provide players Adidas-branded gear to compete in. Meanwhile, competitors Nike and Puma have been involved with China's League of Legends Pro Series and Cloud9 respectively.