Media Alliance, one of the leading media companies on the Russian Pay TV market, and GINX Esports TV, the world's largest esports TV network, have reached a partnership agreement. Media Alliance will be responsible for GINX channel local feed production, marketing and distribution. GINX will provide round-the-clock HD coverage of major events from the world of esports.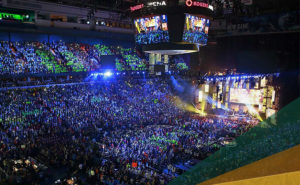 Russia ranks number one in Europe and number three worldwide in terms of esports viewership. Its audience is estimated at 10.2 million, and cumulative viewing time of the most popular game – Dota 2 – exceeded 220 million hours last year. Even though demand from the audience is high, esports currently has a very limited presence on TV locally in Russia. "There is an unprecedented growing interest to esports in Russia right now, and esports fans choose to both participate in tournaments and watch championships, follow major international events on their devices," says
Grigory Lavrov, General Director Media Alliance
. "GINX Esports TV meticulously produces and selects content for every esports 'tribe,' while expertise and emotional engagement enable it to develop offerings for both fans of esports tournaments and new viewers, who have just discovered the world of esports. We are delighted to have this opportunity to draw in active young audiences and promote esports in Russia."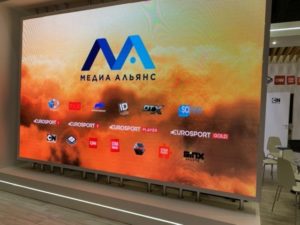 "Esports audiences continue to grow exponentially. Russia has one of the most dedicated and passionate communities in the world," added
GINX TV's Vice President of Affiliate Sales, Sam Butler
. "Any operator targeting youth audiences should be engaging with esports. GINX Esports TV is the world's largest esports TV network, available in 50 million homes internationally. We're confident that our partnership with Media Alliance will help us repeat our global success in Russia."