With football season fast approaching, gamers are itching for the latest edition of EA Sports' NFL football title. Madden 22 will soon release and the excitement is only building up as the information starts to be revealed.
To showcase some of the new features of Madden 22, EA Sports have been spotlighting different facets of the game over the last few weeks. So far, major changes to The Yard, as well as Franchise mode, have already been unveiled.
We're now in the midst of the ratings reveal portion of EA Sports' spotlight, with Defensive Linemen, Edge Rushers, Tight Ends, and Safeties already released. Up next, here are the top 10 Cornerbacks in Madden 22.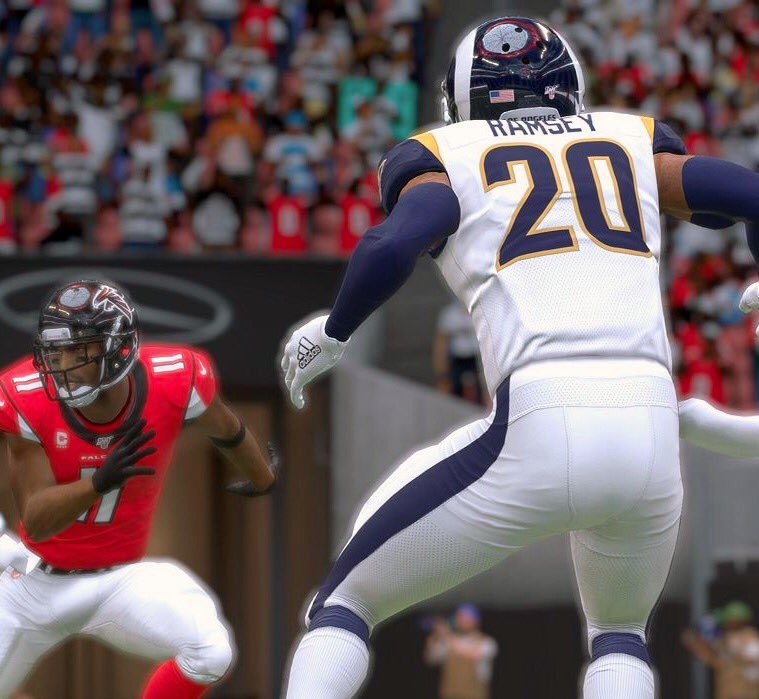 Madden 22 - top 10 cornerbacks
Cornerbacks can be an absolute luxury or a handicap for any defence with their level of play. They've never been more important as we've moved into such a pass-happy era of football.
Corners are so highly coveted in today's NFL as proved by their massive contracts and high draft slots. Filled with superstars from top to bottom of the list, here are the top 10 Cornerbacks in Madden 22.
The best lockdown cornerbacks in #Madden22@EAMaddenNFLpic.twitter.com/N2GTGDR1fp

— ESPN (@espn) July 29, 2021
Top 10 Cornerbacks in Madden 22
Jalen Ramsey - Los Angeles Rams - 99 OVR
Stephon Gilmore - New England Patriots - 97 OVR
Jaire Alexander - Green Bay Packers - 95 OVR
Tre'Davious White - Buffalo Bills - 93 OVR
Marlon Humphrey - Baltimore Ravens - 92 OVR
Xavien Howard - Miami Dolphins - 91 OVR
James Bradberry IV - New York Giants - 90 OVR
Denzel Ward - Cleveland Browns - 89 OVR
Kendall Fuller - Washington Football Team - 89 OVR
Darius Slay Jr. - Philadelphia Eagles - 88 OVR
Jalen Ramsey officially joins the 99 Club as the top Cornerback in Madden 22.  He's a do-it-all corner capable of playing with physical force as well as smooth speed.
The youth of the list is impressive with Jaire Alexander, Kendall Fuller, and Marlon Humphrey all making instant splashes with their respective teams.
Stay tuned to our Madden 22 tab ahead of the upcoming release. We'll be sure to keep you up to date with all the latest breaking developments as we move closer to August.