The chess renaissance continues in 2021, with chess.com announcing the 3rd edition of their highly successful chess tournament series, PogChamps.
In the year behind us, chess saw a huge spike in popularity on Twitch and quickly became one of the most popular "new" games amongst big streamers.
This ancient strategy game has proven once again that it's a timeless classic, even finding its place not just in the streaming community, but in the world of esports as well.
PogChamps 1 and 2 tournaments have shown that there's a great interest for the competitive chess in the world of online entertainment, with live views reaching 16 million, and now the series returns with the biggest prize pool yet, and a star-studded lineup of players.
PogChamps 3 participants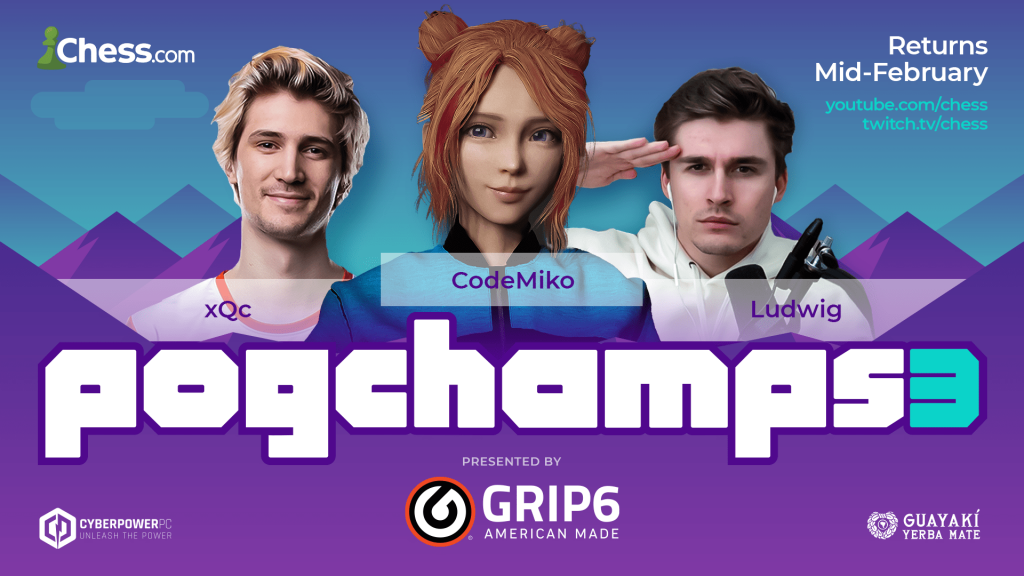 (Picture: Chess.com)
Some of the biggest names from the worlds of both online and traditional entertainment will be competing at the event, including YouTube superstar Jimmy "MrBeast" Donaldson, one of the biggest female streamers in the world Imane "Pokimane" Anys, and Félix "xQc" Lengyel, one of the most popular (and most controversial) Twitch streamers.
Furthermore, YouTuber Charles "Moistcr1tikal" White, previous consolation bracket winner, will be playing again, and Ludwig Anders, who was a commentator for the previous PogChamps tournaments, now returns as a player.
They will be joined by popular VTuber CodeMiko and many "real-world" celebrities, including famous actor Rainn Wilson, who is best known for his role as Dwight Schrute in The Office, poker star Daniel Negreanu, and HBO Max's Karma host Michelle Khare, with many more big names that are yet to be revealed.
PogChamps 3 schedule

(Picture: Chess.com)
PogChamps 3 will be held from 14-28 February, with exact details yet to be announced.
PogChamps 3 format
The group stage will be held during the first week of the event, with a double-round robin system.
The top two players from each group will advance to the championship bracket.
The bottom two are going to the consolation bracket.
PogChamps 3 commentators and coaches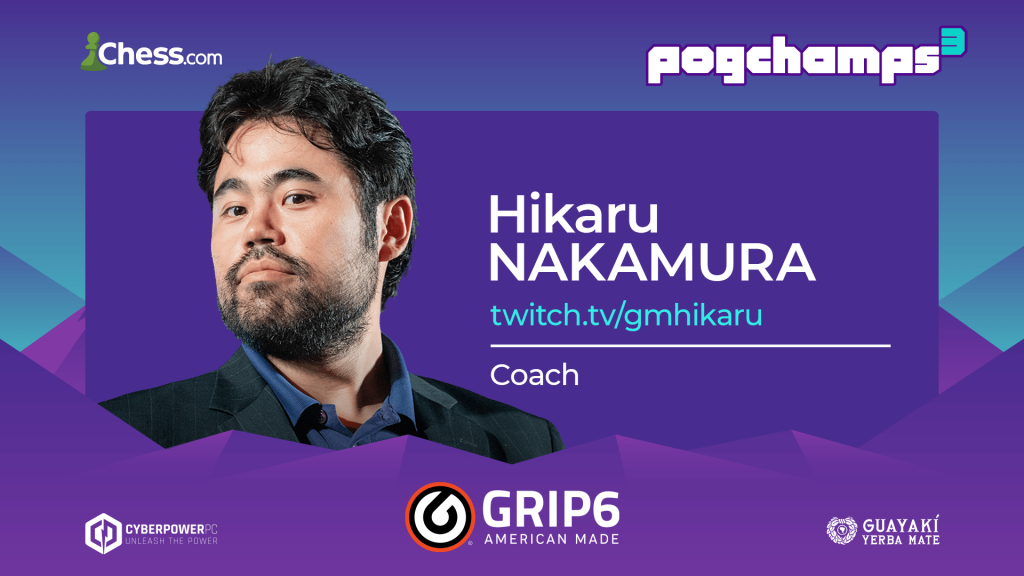 (Picture: Chess.com)
The third edition of PogChamps will feature some of the biggest chess personalities as commentators, including TSM's Grandmaster Hikaru Nakamura and Envy Gaming's WFM Alexandra Botez.
They will be joined by IM Levy "GothamChess" Rozman, IM Anna Rudolf, and Chess.com's IM Danny Rensch.
The tournament commentators will serve both as casters and as coaches for the players during the weeks prior to the event.
PogChamps 3 prize pool
With $100,000 USD on the line, the tournament boasts the biggest prize pool yet.
Additionally, Chess.com has also committed to matching another $100,000 in donations to non-profit organizations.
PogChamps 3 stream: how to watch
Pogchamps will be broadcasted across multiple platforms including Twitch, YouTube, Facebook, and ChessTV.