Donald Trump's Twitch account has been issued a temporary suspension for "hateful conduct" that breached the platform's Terms of Service.
The account has largely been used by Trump and his team to broadcast his rallies and events, and has come under scrutiny in the wake of a recent Trump rally in Tulsa, where the President decried a hypothetical  "very tough hombre… breaking into the window of a young woman whose husband is away" as part of an argument around people's reliance on being able to call 911.
A second statement made in a recent rebroadcast of a 2016 Trump rally was also flagged, in which the President infamously referred to Mexican immigrants as "rapists".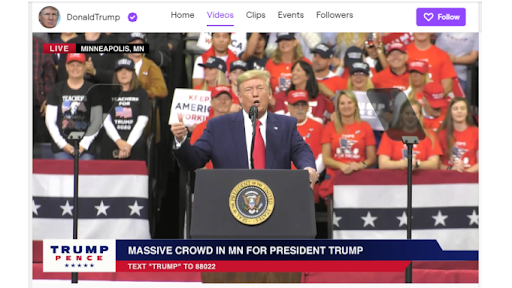 (Picture: Donald Trump)
In a statement made to Kotaku, a Twitch spokesperson said: "Hateful conduct is not allowed on Twitch." They went on to say that "in line with our policies, President Trump's channel has been issued a temporary suspension from Twitch for comments made on stream, and the offending content has been removed."
The President's account was launched last October, and Twitch warned Trump's team that he would not have special privileges due to his position, and must adhere to the Community Guidelines and Terms of Service. Twitch has been adamant about not bending their rules for "political or newsworthy content" in regards to the President, and the channel's reported violations have resulted in the temporary suspension.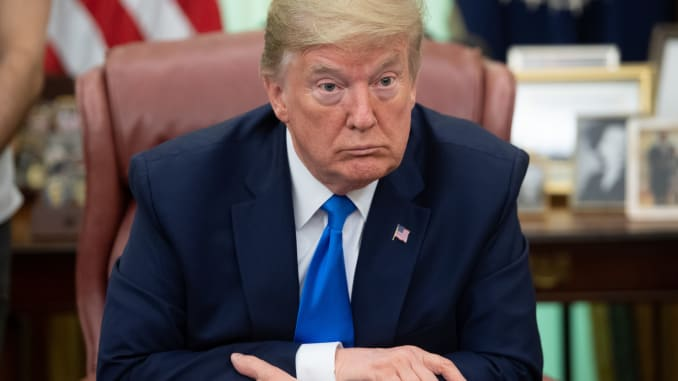 Donald Trump has been suspended from Twitch. (Picture: Saul Loeb, Getty Images)
The suspension follows after a week of controversy on the streaming platform, with allegations of abuse and sexual misconduct coming to light around streamers, esports, and the gaming industry at large. Twitch has since issued a statement vowing to crackdown on streamers who violate the platform's rules and more aggressively deal with users who are guilty of harassment and hate.
High profile bans have already come in, the President of the United States being one, but others include hugely popular streamer Guy "Dr. Disrespect" Beahm, under still-mysterious circumstances.
Champions Club,

Twitch has not notified me on the specific reason behind their decision... Firm handshakes to all for the support during this difficult time.

-Dr Disrespect

— Dr Disrespect (@drdisrespect) June 28, 2020
The news of Trump's Twitch account being temporarily banned comes just hours after Reddit enacted a purge of a number of controversial subreddits, including pro-Trump r/The_Donald, though the subreddit has no official relation to Trump or his team.