Minecraft content creator Dream has been under fire in recent days after finally confirming the cheating allegations made against him, with his credibility taking a hit in the process.
Now, Twitch streamer Hasan "HasanAbi" Piker has blasted Dream for collabing with Markus "Notch" Persson, non-other than the creator of Minecraft himself, after being outed as a right-wing extremist.
During his 3rd June stream, Hasan blasted Dream for associating with Notch, who has been criticised for transphobic and racist remarks, explaining that such collaboration is "significantly worse" than Karl Jacobs supporting controversial content creator Ice Poseidon.
"This, just having Notch on a video like this with 16 million views is significantly f*cking worse, I can't even... what the f*ck dude."
The politics-focused streamer explained that Notch has been an "out and about white supremacist, transphobe for so long."
The video in question, which was uploaded back in January 2020, was privated by Dream during Hasan's rant. However, a second video featuring Notch with 2 million views is still public.
Dream responds to being cancelled by Hasan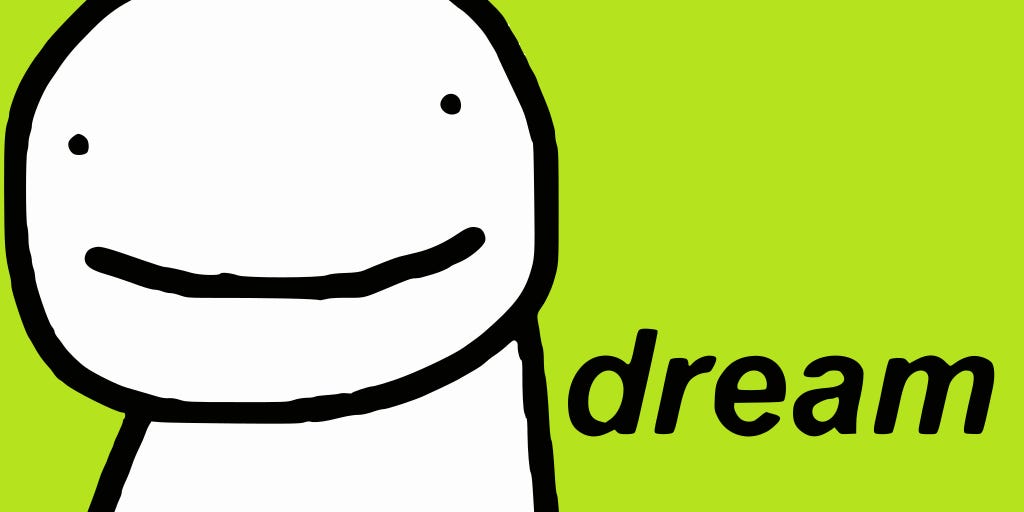 (Picture: Dream)
Dream, who was lurking on Hasan's Twitch chat as he bashed him, responded via social media in a now-deleted tweet on his main account.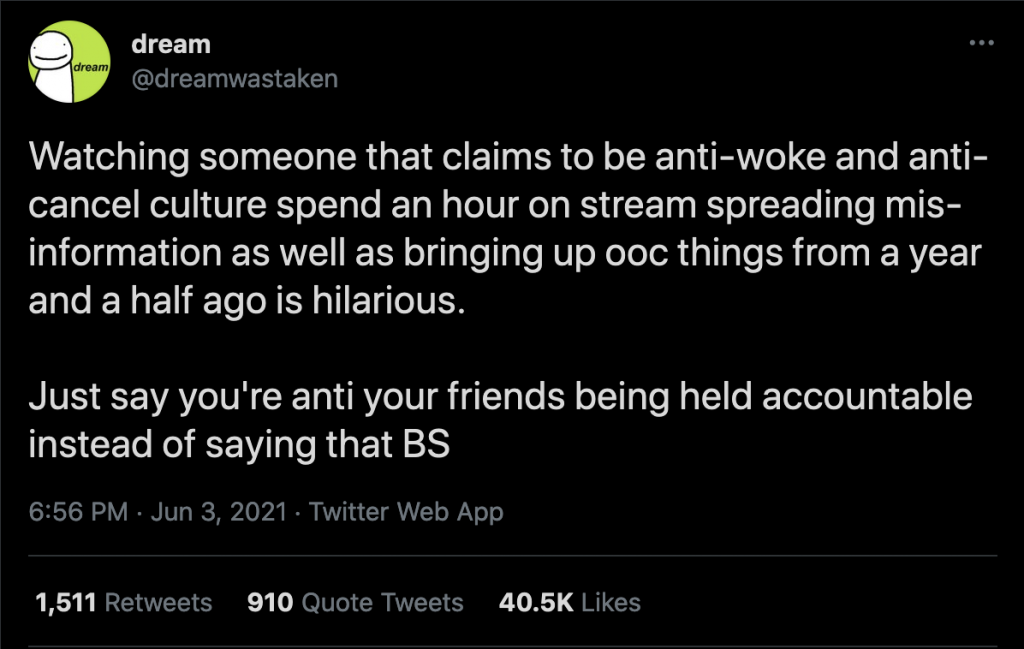 After removing his comments, Dream took to his private Twitter account to continue reprimanding Hasan for "not bringing all the context" using "they are just learning about things on-stream" as an excuse. 
"Hasan definitely has some good points, but he also brought up lots of things that I have already explained, addressed, or apologized for while not including those apologies. Insinuating that someone is alt-right to 40,000 people is not cool."
We'll see if Hasan responds to Dream's counterarguments or if he'll decide to move on without acknowledging it.