Last week Twitch introduced "Twitch Safety Advisory Council" with the role to "inform and guide decisions made at Twitch by contributing their experience, expertise, and belief in Twitch's mission of empowering communities to create together."
Overall it should have been a positive move, something to help everyone in the Twitch community, from streamers and moderator to viewers. But, as it often is with the streaming community, nothing can go without drama.
Controversy immediately sparked following the announcement, and it was about FerociouslySteph, one of the Safety Advisory Council members.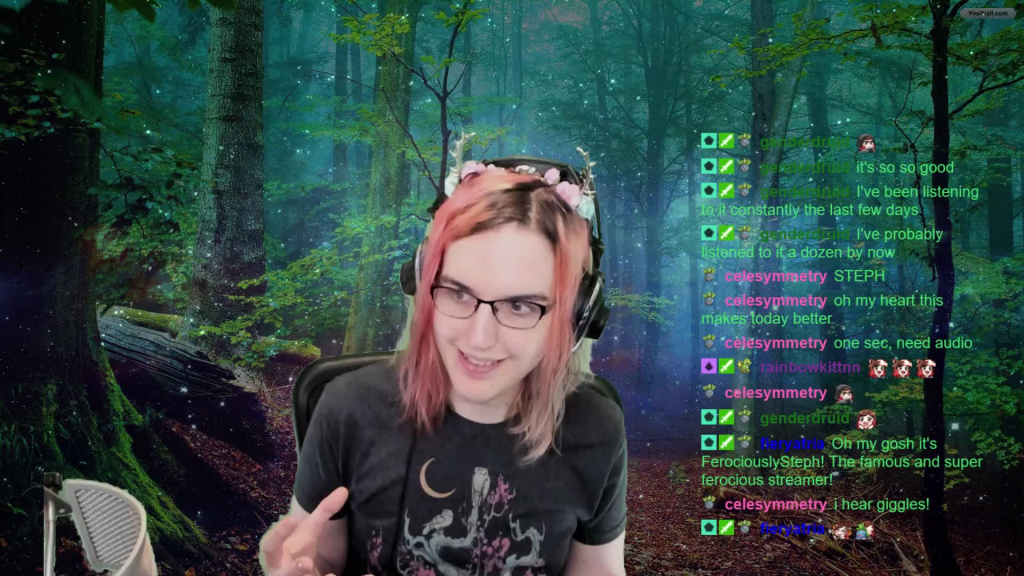 People started pointing out her views on Voice Chat in games, something FerociouslySteph sees as toxic and that should be removed from games because "voice chat is a competitive advantage."
Backlash immediately followed and many members of the community spoke out and voiced their disagreement with her being a member of Twitch Safety Advisory Council, point out at her inadequate demeanour and unrepresentative actions.  
Unfortunately, amongst many reasonable and valid concerns and accusations coming from fellow streamers, there were many that abused this situation and outright started sending hate speech, threats and other verbal abuse to FerociouslySteph, which didn't help the situation at all.
After being quiet for some time, FerociouslyStephhad had her first post-controversy stream last night and she had a bit of an ominous message to people whom she sees as her adversaries.
"I'm not going anywhere, I have power. They can't take it away from me," FerociouslySteph said. "And, honestly, there're some people that should be afraid of me. And they are [afraid] because I represent moderation and diversity. And I'm gonna come for harmful people. If you are a really shitty person, I'm gonna stand up against you."
Despite this, she later admits that she actually has "literally zero power right now."
FerciouslySteph further explains that she is currently not even sure how will everything go and that, right now, she can only say that something is a "bad idea" and it's on Twitch if they will listen her or not.
Twitch Safety Advisory Council is still a new thing, and they have yet to make their first moves and decisions, so we will have to wait and see how will everyone adapt to this new situation and if FerciouslySteph will stay there or be replaced.