Just in case you haven't been on Twitch for a while, or never browsed the Just Chatting section, there's a hot tub meta going on, with mostly women in their bikini's raking in the views, donations and followers. Not to be outdone, G2 Esports has embraced the hot tub meta in a comedic Twitch stream segment on the LEC channel, filled with memes, Easter Eggs, and much more, as their founder, Carlos "Ocelote" Rodríguez Santiago got wet.
G2 Esports hot tub meta stream
Following G2's defeat and a subsequent third-place finish at the 2021 LEC Spring Season Finals, Carlos "Ocelote" Rodríguez Santiago had a very unique, meme-filled Twitch stream segment on the LEC channel.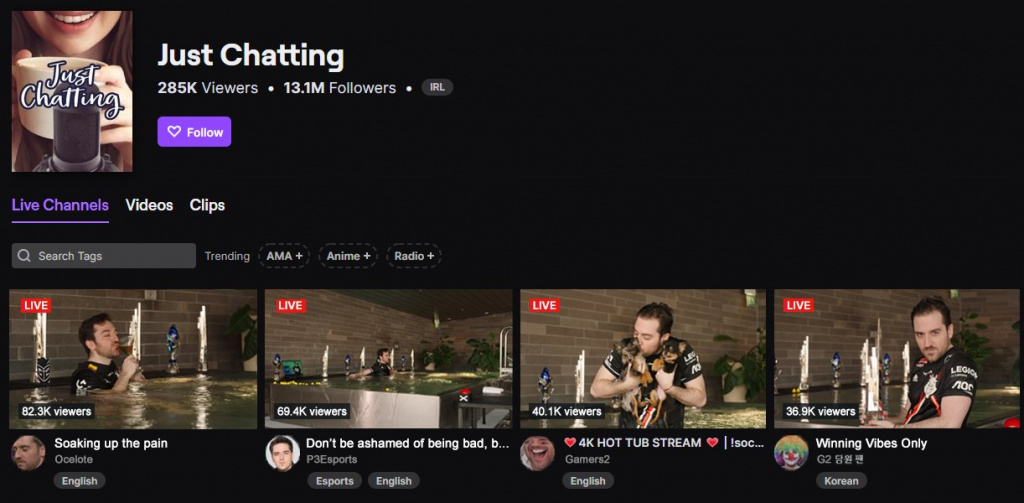 (Picture: G2 Esports)
Ocelote soaked up the defeat at the hands of Rogue, with G2 Esports' LEC trophies, puppies and much more. This is clearly a jab at the Twitch hot tub meta and a hilarious one at that.
G2 Esports joked about their defeat, with the tagline "Dodged Finals. Dodged MSI. Dodged Jankos Spears."
G2 Esports explains: "For the LEC Spring 2021 Finals warmup Carlos decided he would try his hand at streaming from the hot tub with his LEC trophies and puppies to soak away the pain of being the 3rd place team. Check out the full video for tons of G2 memes, easter eggs and did we mention there were puppies?"
You can check out the full G2 Esports hot tub stream featuring Ocelote below.
It's really fun to see LEC and G2 Esports embrace the memes, and there are apparently some Easter Eggs you can try to spot in the video.
This might just be the G2 Esports video fans never knew they needed but now can't stop watching...