In real life (IRL) streams are particularly popular on Twitch, as viewers never truly know what to expect. While most IRL streams are fun and exciting, this one was not. ilGabbrone is an Italian-based Twitch streamer with over 322,000 followers and 2.7 million views to date. Unfortunately, the Italian streamer was clapped with his third ban from the streaming platform, presumably following a mishap at a cat café in Milan this week. 
ilGabbrone banned from Twitch
The incident followed on from ilGabbrone being reprimanded by the cat café, presumably owing to his unruly behaviour, including his loud speaking and failure to wear a mask whilst indoors. In response to his reprimand, ilGabbrone's chat exacerbated the situation further by using the donation feature to trigger loud farting and sexual sound effects.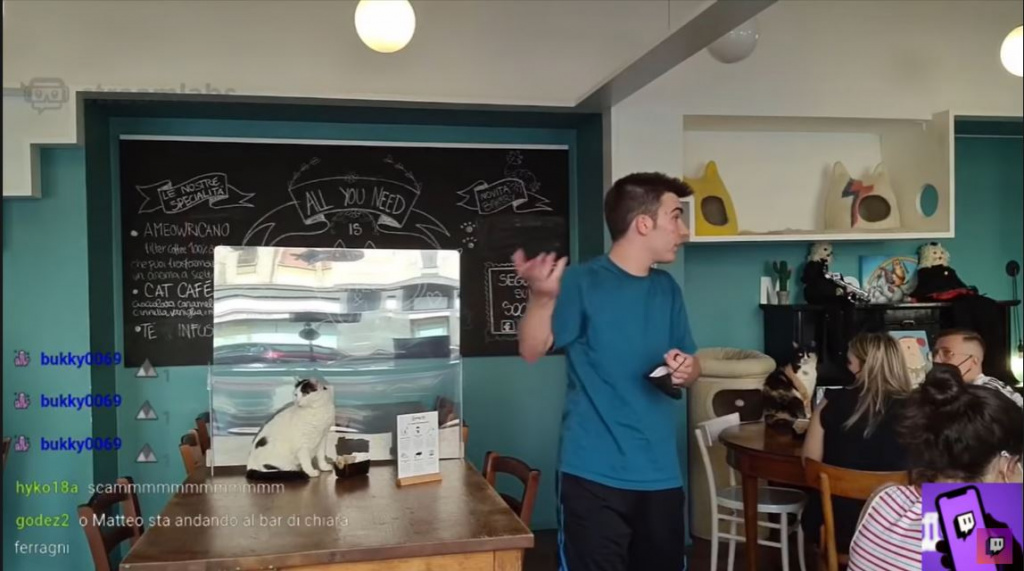 (Picture: Twitch / ilGabbrone)
This ultimately provoked cat café staff to request that ilGabbrone exit the establishment. To top it off, some fans allegedly spammed the establishment's phone line with complaints and proceed to review-bomb the cat café with negative ratings, as suggested in an Instagram post by the cat café. Of course, the review bombs were not instigated by ilGabbrone himself and he later claimed that this was the result of a few "bad apples" in his chat.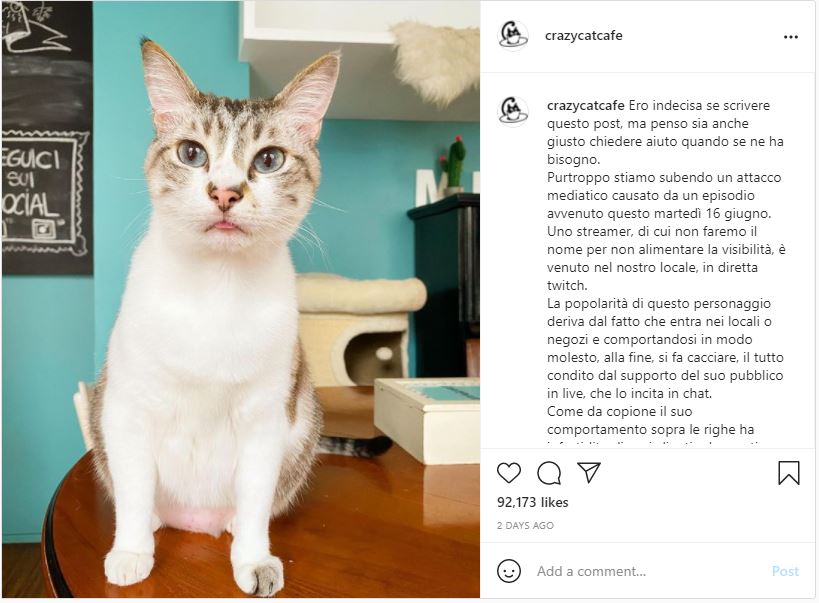 (Picture: Instagram / Crazy Cat Cafe)
While this may be true, it is not the first time the Italian streamer has been banned, with this present incident marking his third ban from the streaming platform. At this moment in time, there are no details as to how long the suspension will last, but we can guess that ilGabbrone will likely return in the weeks to follow since he has not lost his Twitch partnership status.
In case you want to watch the stream which triggered his ban, it's available in a YouTube video that we have linked down below. Keep in mind that the entire video is in Italian. The moment that ilGabbrone gets kicked out is at around the 20:00 minute mark.
Don't forget to check out our dedicated Twitch section, filled with news, drama, and much more.