Korean IRL Twitch  streamer, Jinnytty, has seen it all. This includes nearly getting mauled by a deer to being enticed by kids to join the Twitch hot tub meta. While the former incidents would arguably be less egregious, her more recent encounters have not. 
Just last week she was stream sniped by a man who proceeded to make rude and racist remarks toward her and more recently, she appears to nearly have been kidnapped. No, we're not kidding. This latest encounter literally streams "human trafficking" vibes. Here's what happened.
Stranger incessantly asks Jinnytty to ride in his car
On the 14th of July, Jinnytty was waiting for an uber in New Jersey when a "creepy" man approached her. The man was incessant in asking her if she wanted a ride to New York after which she repeatedly declined.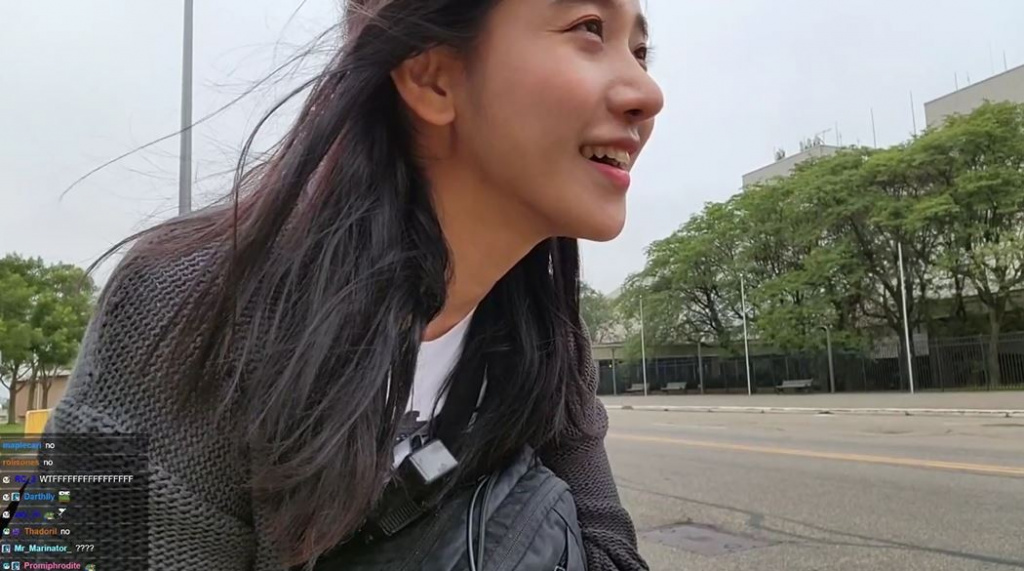 "I was about to go to New York. Do you want a ride", the man said before adding: "Don't take the Uber. They're like crazy, you know. They like [to] talk to you and s***. Like you want a normal person". Jinnytyy laughed awkwardly at his comment before replying: "It's okay, the Uber comes in 3 minutes, thanks for the offer though".
The man was incessant about her riding along with him. "Are you sure", he said before adding: "New York is like 5 minutes [away]. I can just drive you there and drop you off. Don't spend the money".
At this point, it was clear that Jinnytty was definitely creeped out, as were her chat. Even just reporting on this story gave us the creeps since it's almost obvious that there may have been an ulterior motive. This follows the fact that the man insisted on not being filmed.
Jinnytty remained calm and polite throughout the encounter and eventually, the man gave up. Her Uber arrived shortly after and she continued with her stream.
Watching the interaction is deeply concerning and represents a pressing issue in today's society: that human trafficking is a reality and anyone could be a potential target.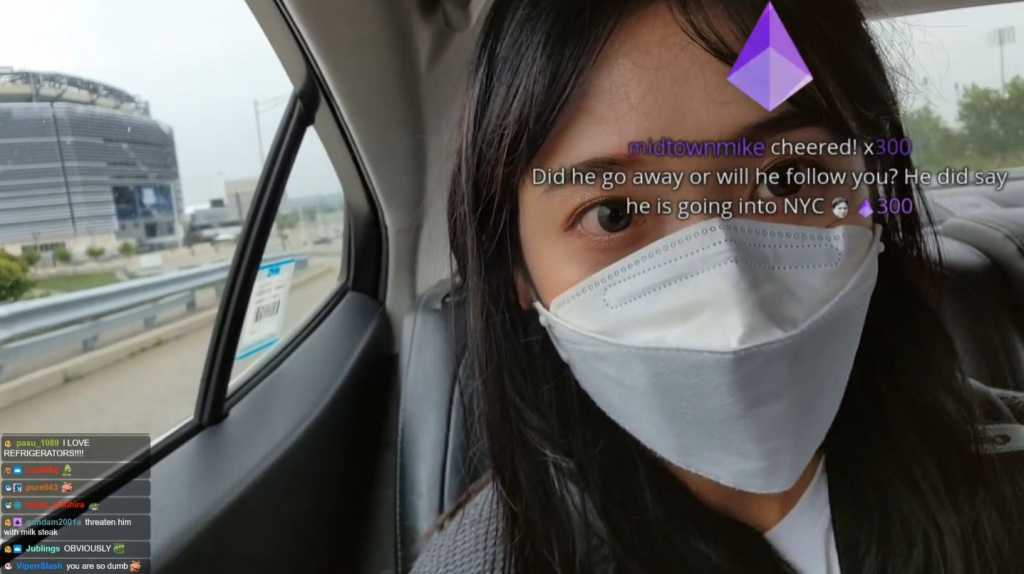 We are ultimately relieved that the situation did not escalate and that Jinnytty arrived safely in New York. In the Uber, Jinnytty says that she felt as though he was "going to kidnap" her.
Hopefully, this encounter didn't creep her out as much as it did with us and that she will continue streaming her adventures.
Don't forget to check out our dedicated Twitch section for news, streamer antics, drama, and more.
Header image via Twitch / Jinnytty.