Kitboga is a popular streamer whose content revolves around "scambaiting". He pretends to be a potential scam victim and uses a voice changer to make his obliviousness more believable. But really, he "baits" scammers down a long and winding road of frustration and misery.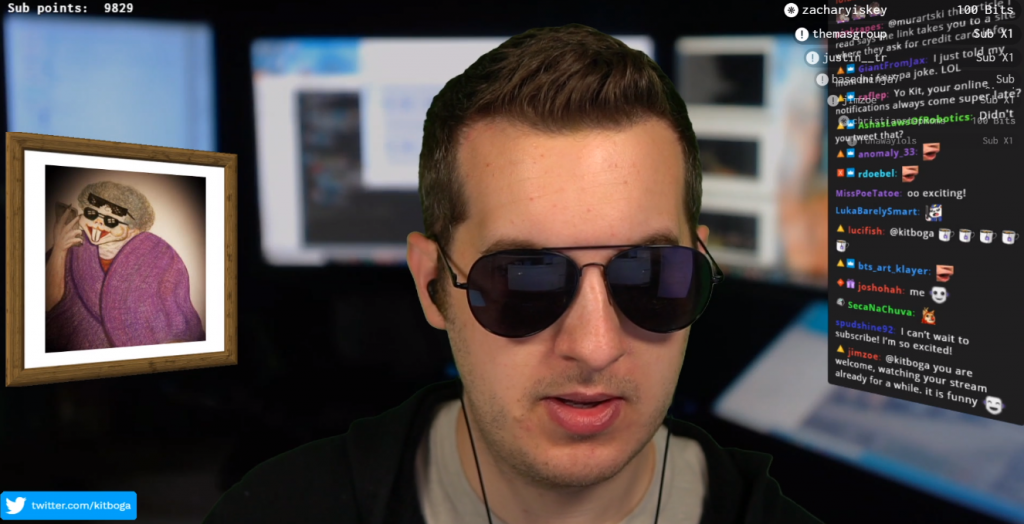 Kitboga has built a reputation as a masterful scam baiter. (Picture: Kitboga)
The goal is to sap them of their time, energy, and patience. It's a harmless and hilarious form of punishment, and something we all love to see. But there have been times where he pushed them to the brink of insanity, and it's always a spectacle.
This time, though, it seems that a scammer had the upper hand. Instead of being bamboozled into oblivion, the scammer eventually recognized Kitboga and even trolled him a little.
"Tell me which channel are you running?" asked the scammer. "Kitboga for the scammers?" Kitboga was speechless for a moment; gasping has he raised his eyebrows and laughed with a hand covering his mouth.
"Poor scammers," said the scammer. "It's the Kitboga." Before Kitboga had a chance to respond appropriately, the scammer cut him off, asking if he plays PUBG. Kitboga managed to spit out the rest of his sentence, but he chuckled discreetly in the background.
"Kitboga yeah," said the scammer, laughing. "So you are Kitboga?" Kitboga denied it, pretending like it was a name or term he wasn't familiar with. People on Twitch chat were losing their minds.
It was a hilarious turn of events and a rare sign that scammers are still somewhat human despite all their dodgy practices. It might have been a rare loss for the scam baiter, but it was still entertaining as hell to watch.
Kitboga started scambaiting back in 2017 after his grandmother fell victim to a scam. He's gained a lot of viewership since then, and for a good reason. His content is unique, creative, and comical. And the best part is, he's an arbiter of justice.
You can watch him live on Twitch or catch all the highlights on YouTube.