Twitch megastar Ludwig "Anders" Ahgren's recently became the most-subscribed streamer ever thanks to his highly successful subathon, despite not wearing a bikini and jumping into a hot tub over and over again. Ludwig isn't known to be all-too extravagant, and even donated for each subscriber during his subathon, while a mod could pay off his debt just with the wage from the aforementioned subathon. Ludwig's giving nature is now on display once again, as he has bought a brand-new Subaru WRX STI car for his friend and fellow streamer, Slime.
Ludwig gifts Slime a Subaru WRX STI
Anthony "Slime" Bruno, also known as SlimeIRL, is a long-time friend of Ludwig and a Twitch streamer with just under 50,000 followers. 
A week before his birthday, Slime casually talked to Aiden about his favourite cars. Slime's favourite car is the Subaru WRX STI, which is between $38,000 and $43,000 depending on which edition you choose.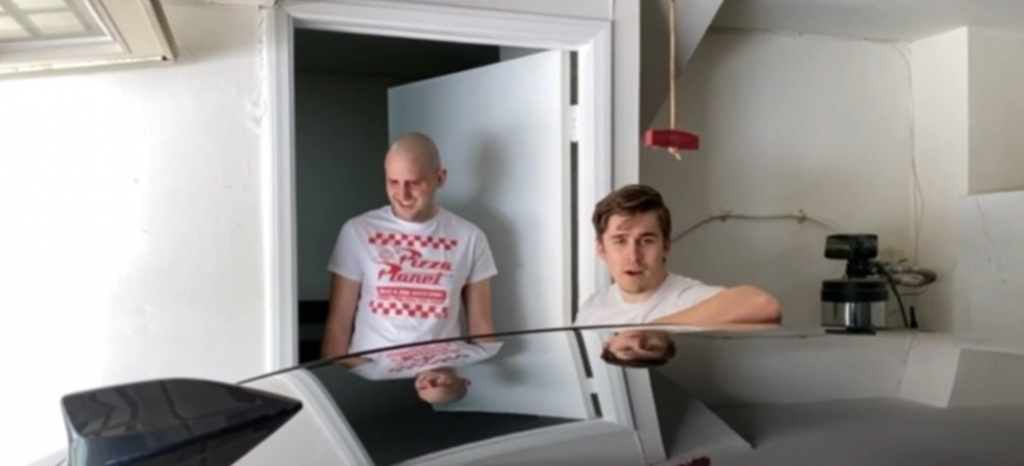 (Picture: Ludwig)
In a recent stream, Ludwig surprised Slime with a massive birthday gift, revealing a brand-new Subaru WRX STI to his friend.
Slime, who generally always has something to say, was stunned by Ludwig's gift. Check out the clip below.
Slime couldn't stop smiling, asking if "this is for real", as he was dumbstruck by this massive gift from Ludwig. 
Ludwig did go on to comment a bit about how easy it is in America to purchase a gun at Walmart, but buying a car is a mission with a whole lot of paperwork to fill in. This is why he was gone for most of the day, the Twitch star explained to Slime. 
It's great to see this type of content from Twitch stars, and this move from Ludwig once again puts his giving nature on display.
Disclaimer: No hot tubs were used in the making of this clip.