Imane "Pokimane" Anys has sacked one of her moderators and offered an apology after a trans girl was denied access to a "girls-only" feature.
It's just the latest incident in a week of less-than-welcome headlines in which Pokimane had to defend herself against accusations of being a "manipulator" in the wake of Federico "Fedmyster" Gaytan's removal from the OfflineTV house after members of the streaming group accused the latter of sexual misconduct.
Pokimane apologizes for server trans incident
On Twitter, a user going by the name Marcy revealed that Pokimane's server has a "girls role". Verification for the role involves talking in voice chat to a moderator who would check if you were a girl.
Marcy claimed the mod denied her the opportunity for the role and would later call Pokimane a TERF.
TERF stands for trans-exclusionary radical feminist a loose group of people that believe womans only spaces should be exclusively for those born female. The first image shows fan complaints involving Pokimane's server.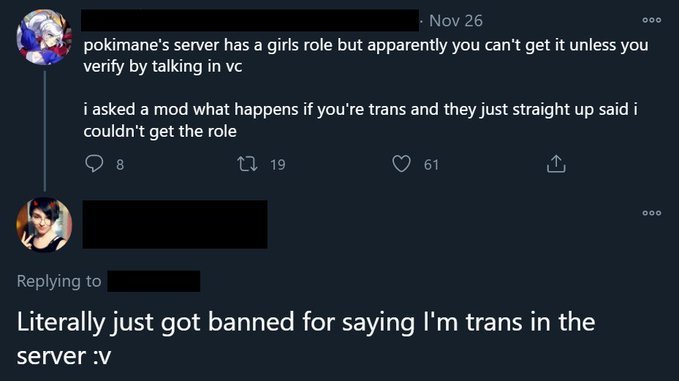 (Picture: Marcy)
The second image shared by Marcy shows who appears to be a moderator for the Pokimane server interacting with a transgender fan.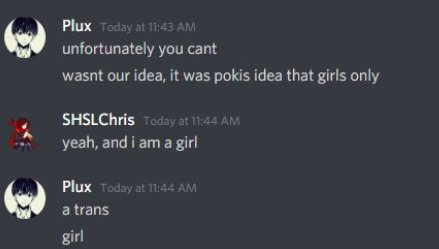 (Picture: Marcy)
Pokimane responded to the situation within hours and stated that anyone previously excluded by the moderators on these grounds will be "welcomed properly", while also claiming measures were being taken to make sure it never happened again.
Pokimane states: "I'm looking into this with said mod/proof of the conversation that was held between them + will contact SHSLChris directly to resolve this and to assure she is welcomed properly.
"Anyone in my community should be welcomed with open arms no matter what gender/sexuality, and I'm so sorry if anyone was made to feel otherwise, especially by a mod. That is not okay and I'll make sure it's properly handled."
Pokimane continued by explaining the person in question has been unmodded and said she truly supports the trans community, again apologizing for what transpired on her server.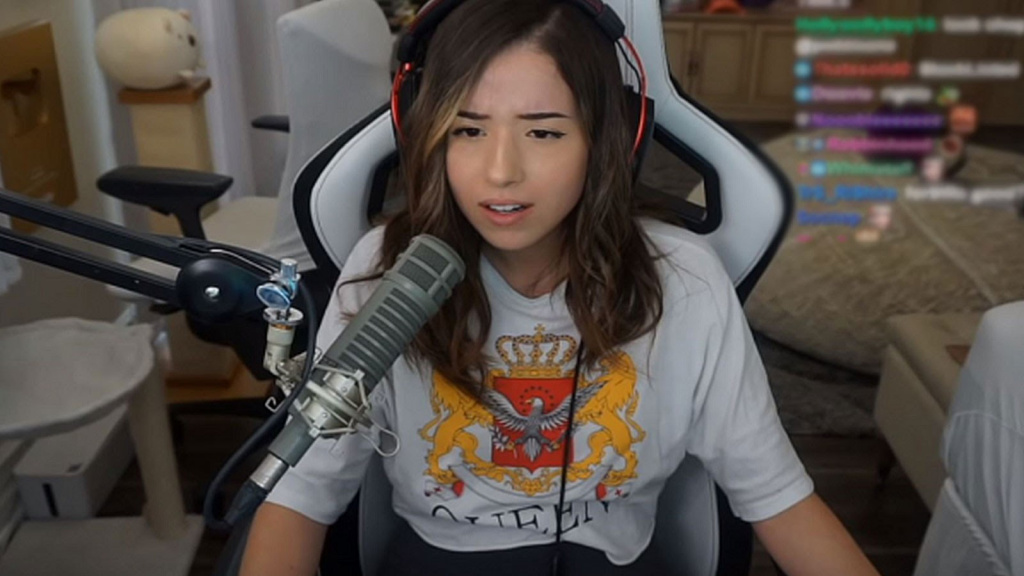 (Picture: Pokimane)
Twitch Safety Advisory Council member Steph Loer, also known as FerociouslySteph and herself trans, thanked Pokimane for her apology, stating: "Thank you for this apology, and thank you for your intention and efforts to support the trans community."
This isn't the first time Pokimane has come under fire for an apparent blindspot to trans issues. In September she apologised after using the example attack helicopter when listing genders, with Pokimane apparently unaware that "identifying as an attack helicopter" is used by transphobes as a way of de-humanizing trans peoples right to identify their gender.
She apologised at the time claiming to be unaware of its connotations.
"I didn't intend to use the term 'attack helicopter' in a transphobic manner, and was ignorant to its history which is entirely my fault," said Pokimane.