A viewer of Twitch streamer Imane "Pokimane" Anys may want to rethink their life choices after they commented on the streamer's appearance. Pokimane retorted back with some choice words that would make anyone run and hide.
Pokimane is one of the few streamers that is no stranger to hecklers. The Twitch streamer has faced plenty of internet trolls throughout her streaming career and has kindly shown them the front door.
This recent incident will likely not be the last time Pokimane would encounter one onstream.
Pokimane claps back at viewer for "chubby" insult
Pokimane is one of the biggest streamers on Twitch and as such, has had a few encounters with people that tried to get a reaction from her. Recently, a video clip was uploaded to her second YouTube channel when a viewer donated $2 with a rather insincere message attached.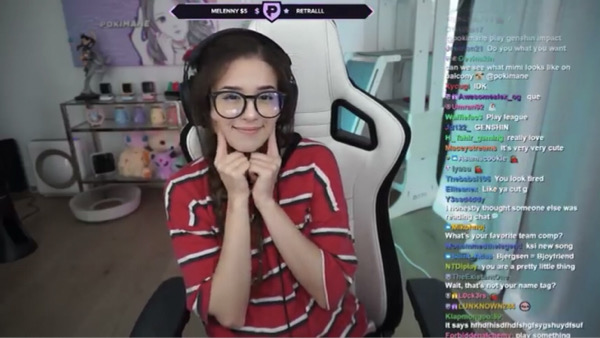 The viewer was quick to notice a change in the streamer's appearance when they asked, "Not to be mean, you look kinda chubby". Pokimane appeared to be perplexed by the comment, however, the viewer did not anticipate the response from the Twitch streamer.
Pokimane hit back at the viewer with an epic clap back as she pointed to her cheeks while staring into the camera. "Damn, this is my life. Sitting here, having people pay to call me 'chubby'," the streamer clapped back.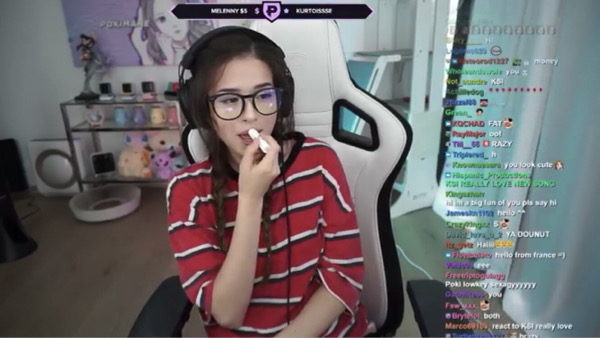 "I can't tell if that's a good thing. Does that say more about me or about you?" the streamer added. "I've never paid to tell anybody anything. Are you into that sort of thing? You can tell me! We keep secrets here. I won't tell no one…"
Pokimane may have earned $2 from that viewer but what they got in return was public ridicule from one o Twitch's biggest streamers. The comment didn't rattle her cage as she continued with her stream thereafter.
When not making people look silly for their rude comments, Pokimane continues to build push her career in new directions. Last month she launched a new talent management and brand consultancy company, RTS, where she's aiming to fix what is "broken" within gaming and esports.
Don't forget to check out our dedicated Twitch section for the latest news, updates, streamer antics, drama and more
Featured image courtesy of Twitch / Pokimane.