After Mixer's complete shutdown, fans wondered where its two biggest streamers would end up next, and while little is known about Tyler "Ninja" Blevins' future, the former CS:GO superstar Michael "Shroud" Grzesiek made his return to Twitch to more than half a million peak viewers.
Shroud's streams are characterised for having relaxed vibes and amazing gameplay stemming from his calm personality paired with his incredible prowess when it comes to first-person shooters, and it's clear by the numbers people missed his presence on the biggest streaming platform in the world as he managed an impressive 510,000 peak viewers, showing off a new goatee in the process.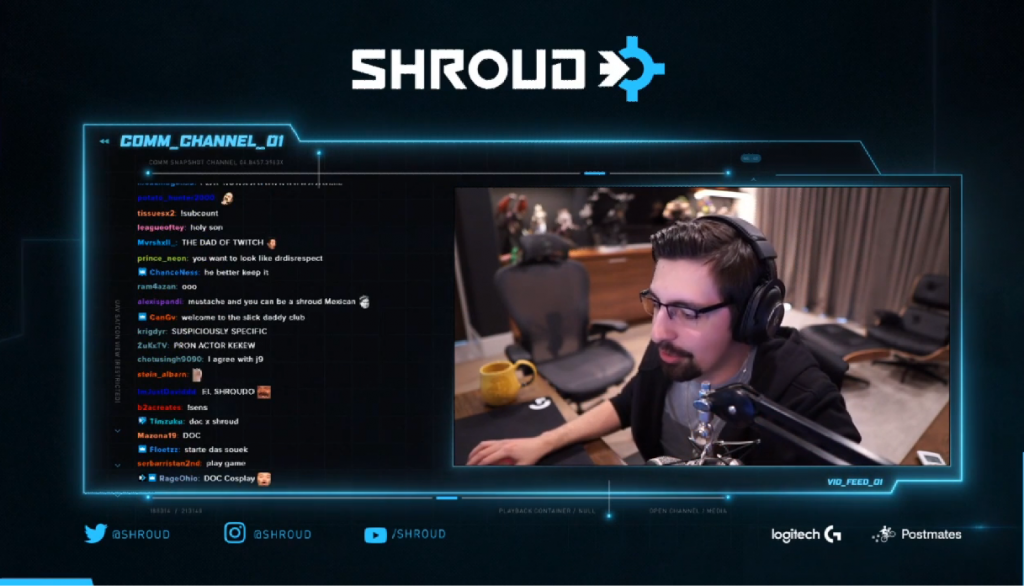 (Photo: Twitch.tv/Shroud)
Within his first few minutes back, the stream was already jam-packed with highlights. Right out of the gate, Shroud decided to troll his viewers by answering the question: is he going pro on Valorant?
"The real question is am I going pro in Valorant? Yes... wait, what?" he claimed jokingly poking fun at the rumours indicated he might return to his competitive roots in Riot's new tactical shooter. Later he would add a more blunt response to avoid confusion. "No, I am not going pro."
The fun didn't stop there, as the FPS God criticised DrDisrespect's return to streaming on YouTube for being over-the-top in classic Doc fashion. All in good nature, as both personalities often make jokes at the expense of one another.
"I know myself and I figured you guys know me, I'm not gonna have some crazy epic seven-minute video driving in a Lamborghini, rolling down the window, and shouting at random kids like and old man. Bet you most of you expected that, and I'm sorry."
Many big streamers made quick cameos welcoming Shroud back to the Twitch community, including Imane "Pokimane" Anys and Félix "xQc" Lengyel as they decided to drop hundreds of gifted subscriptions.
As Shroud is looking to get back in the swing of things, he has promised fans a few upgrades to the stream, including working on the bitrate (as his return was capped to a 720p resolution for many viewers), adding sub and dono notifications, and possibly shaving the goatee as even the Doc has made fun of it comparing it to Adam Sandler's look in Uncut Gems.
If you're interested in Shroud's stream, he has confirmed the main games he'll have in the rotation early on his return to Twitch include Valorant, Escape from Tarkov, Day-Z, and maybe some Call of Duty: Warzone on the side, so keep an eye on him and maybe you'll learn a thing or two from the FPS God himself.