Livestreams are by their nature unpredictable and often full of unexpected events, and sometimes those events can be absolutely terrifying and even life-threatening.
One such dreadful moment happened to the UK streamer that goes by the name JayKirky.
He was playing Resident Evil 2 on stream and hanging out with his viewers in chat when suddenly strange noises started coming from his apartment.
Unfortunately, almost exactly at the same time when someone was breaking into his apartment, he was smashing the in-game door, and so he wasn't sure what the source of the noise was.
But then, to his horror, the sound of glass breaking can be heard clearly from his apartment, and JayKirky immediately went to see what's happening.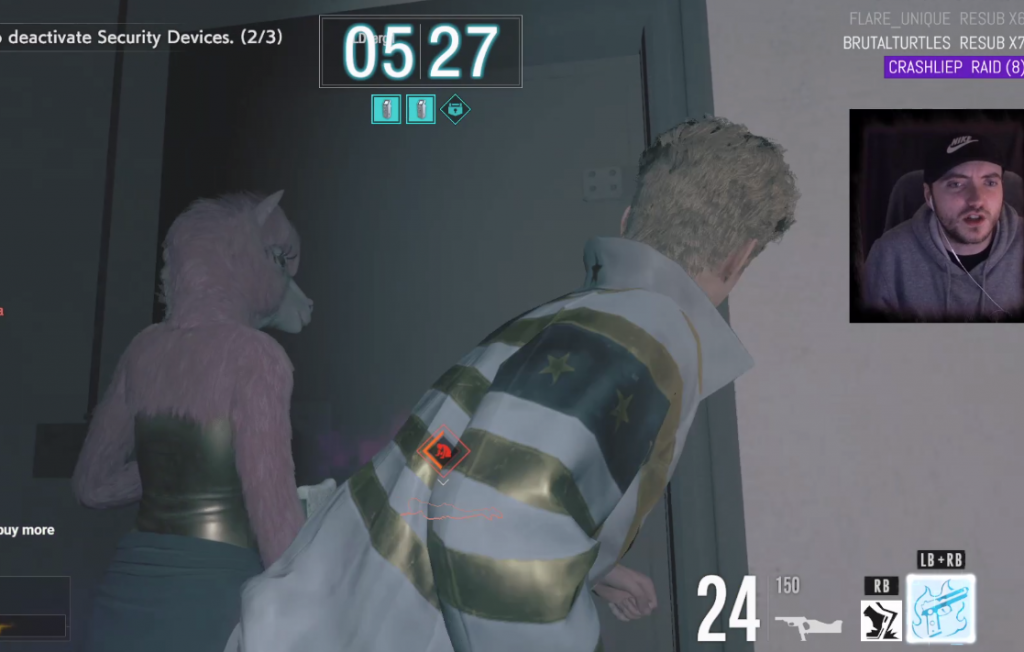 JayKirky was breaking the in-game door while they were breaking his apartment (Picture: JayKirky)
Shortly after, the sounds of smashing and breaking things can be heard, with JayKirky begging the intruders to take whatever they want and don't hurt him.
"You can have anything you want, please!", JayKirky can be heard saying to housebreakers while they make their way through the house.
Then the noise suddenly stops, as unwanted guests come to the realisation that JayKirky is not the guy they were there for.
It turns out that they were not there for thievery, rather they were looking for a specific person who lives in the building, but they got the wrong apartment number.
WARNING: The video contains disturbing sounds
Intruders can be heard threatening him not to say a word to anyone, or they will come back.
One of his mods later shared more details, which revealed an even more frightening story.
When he went to check the noises he saw a man in a balaclava breaking through his window, and he tried to escape outside of the apartment, but two more people outside his door were there waiting for him.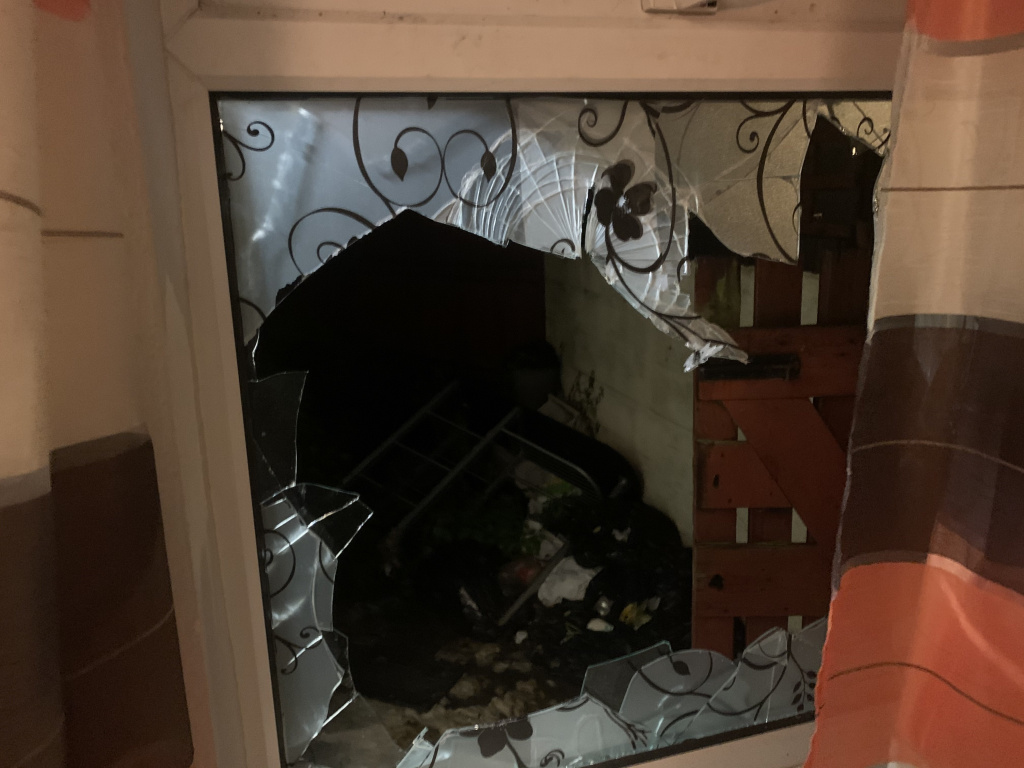 The damage that intruders did to his house (Picture: JayKirky)  
According to Ziltoid's report, the anonymous intruders were armed with a machete and at least one gun.
"Jay has been left extremely shook and thankful he is alive tonight," Ziloid explains. "Other than that, he is in a safe place now and choosing his next options wisely taking into consideration what the intruders know/told him."
Hopefully, the police will resolve the case as soon as possible, and that Jake will be able to recover from this dreadful experience and continue streaming.