Iconic Twitch streamer and former Overwatch League pro player Felix "xQc" Lengyel claims to know the secret to YouTube Gaming's takeover attempt at the streaming behemoth, Twitch. This latest sentiment follows after a string of prominent Twitch stars, including TimTheTatman, DrLupo and, more recently, Ludwig Ahgren, announced their departure to the competitor platform. Here is what xQc thinks YouTube should do to "pop off" in the streaming space.
xQc explains the "secret formula" YouTube needs to overthrow Twitch
After listening to fellow Twitch star Imane "Pokimane" Anys speak about Ludwig's transition from exclusively streaming on Twitch to YouTube Gaming, xQc claimed that he would give YouTube the "secret formula" they need to overthrow Twitch in the streaming space.
"I will give them the formula, the secret formula, to the Krabby Patty. Easy, easy. So if they go through with this deal, I want 10%. Fair enough? [...] If YouTube wants to make a big move and pop off, they have to buy a group or community or whatever," xQc said.
The Twitch star continued to explain how Facebook (or Meta) is trying to buy GTA role play streamers. Still, xQc noted that "they're doing it very poorly." According to xQc, Facebook is not acquiring streamers "in chunks" but instead, "they're doing it one by one, and it's not working."
"If YouTube wanted to make a big move, they'd buy OTV; they'd buy OTK [...] the problem with that is, it's going to be expensive as f**k," xQc added.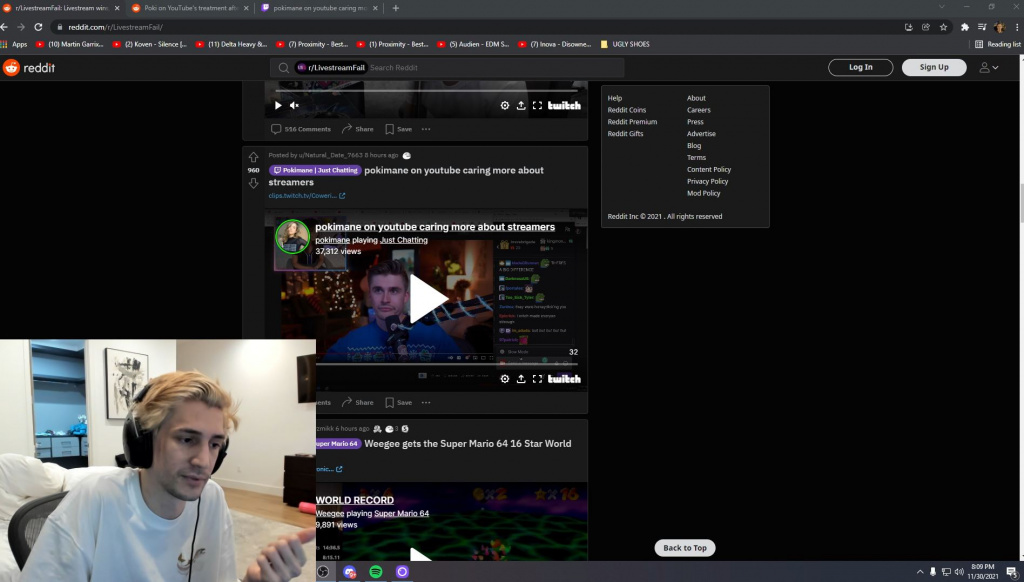 The Twitch star further noted that if big streamers banded together "as a big chunk," they could also offer YouTube Gaming a packaged deal.
"One billion [dollars], and you get the whole squad. No billion [and you get] nobody. End of story, boom. I mean, what else are they going to do, mother f***ker," xQc concluded.
Also, if streamers were to go through with this deal, xQc made it clear that he wanted his "USD 100 million cuts" because he said the idea.
Indeed, xQc might be on to something since many Twitch streamers like Mizkif, for example, are reluctant to switch to YouTube Gaming solely because their friends are not there too.
Therefore, signing entire streaming groups may be a better way to compel prominent streamers to change platforms while inheriting a large audience of loyal followers in the process.
Don't forget to check out our dedicated Twitch section for news, streamer antics, drama, and more.
Featured image courtesy of Twitch / xQcOW & Unsplash.