Now that Twitch has taken to forcing ads mid-stream, causing quite a stir in the streaming, many viewers and streamers alike are calling for change. Utilising ads in this way takes viewers out of the action, something that's particularly unfortunate when viewing hype moments of gameplay, or esports competition.
Yo @Twitch@TwitchSupport are you serious? You just turned memes into reality with this midroll ads stuff. Get rid of it or put it in VODs only!! pic.twitter.com/Ptdt2tXEoD

— Dom (@DominatorSmilin) September 16, 2020
You'd think that the Twitch Safety Advisory Council would have stepped in before this issue got as bad as it did, but according to council member FerociouslySteph on Twitter, the council wasn't in the know regarding the mid-roll ads.
Council is doing things. Had a slow start. Can't talk about it at all, really.
Would have definitely voiced concerns about these things that had gone live, but I was not in the know.
They'd do well to use us as more of a resource.

— FerociouslySteph (@FerociouslyS) September 16, 2020
After being asked where the Twitch council was these days, FerociouslySteph indicated that the council is doing things to help better the community. She also mentioned that she would have voiced concerns on the issue, however, the council was seemingly not informed on the decision prior to it going live.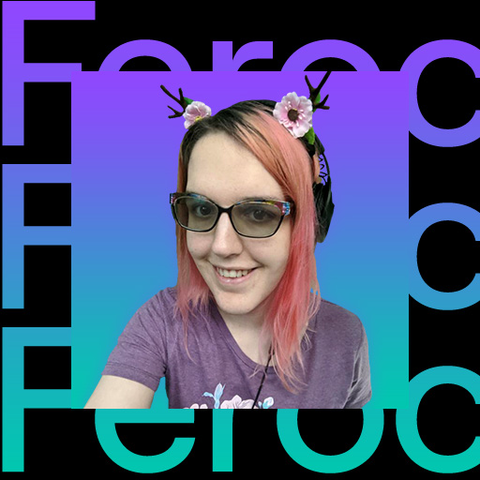 FerociouslySteph claims the Twitch Advisory Council was not informed of decision to play ads mid-stream. (Picture: FerociouslySteph)
Commenting that Twitch would "do well to use us as more of a resource", it's clear that the council member believes that the group is being side-stepped by the streaming giant. A few users even reply to FerociouslySteph, suggesting that Twitch has the council to pretend that they're listening to fans whilst not letting them do anything helpful.
Yup

— FerociouslySteph (@FerociouslyS) September 17, 2020
The council member actually seemed to agree with that statement, which is concerning. Other commenters aren't so understanding, lashing out against the streamer who previously caused a stir by indicating that voice chat should be removed from games.
FerociouslySteph isn't the only council member to speak out against Twitch's new decisions though. Cohh Carnage, a popular streamer and member of the council, also took to Twitter to discuss the recent update.
Ok, Twitch, let's talk reality here...

You need more ad revenue. It's clear. But forcing it on your community like this is the worst way to go about this. You're much better than this. Incentivize, gameify, encourage more ads. Get the community behind it.

But this?

No. 😐 https://t.co/Gao7cE8mUM

— Cohh Carnage (@CohhCarnage) September 15, 2020
Cohh Carnage doesn't discourage Twitch from running more ads, especially if they need the revenue. But instead of forcing ads in the middle of gameplay, the streamer asks that the platform simply encourages viewers to watch ads, in exchange for free emotes or other incentives. 
Even giving streamers the ability to opt-out of the new system would still leave many content-creators running ads. It's clear that the council wouldn't be on board with this new format, and it's becoming increasingly obvious how little Twitch values their own organisation's opinion.