Over the last year, Twitch has been taking various measures in order to make their platform more brand-friendly and therefore attract more advertisers.
From the whole DMCA debacle and Purple Screen of Death backlash to various other moves Twitch has made over the past several months, it seems that Twitch as we once knew it is long gone, for better or worse.
The latest change Twitch has made in efforts to attract advertisers hasn't been publicly announced, rather it was discovered by a developer working on some 3rd party projects related to Twitch.
Twitch has added an automatic Brand Safety Score which grades how brand friendly every streamer is based on things like chat behavior, ban history, manual ratings by Twitch staff, games played, age, automod and more (See below).
1/5 pic.twitter.com/VBl4HjGv7t

— Daylam 'tayari' Tayari (@tayariCS) March 9, 2021
It seems that Twitch has added a new rating system called "Brand Safety Score" which could affect streamers' ad revenue based on how "desirable" the streamer is for the brands.
But how does this new system works exactly?
What is Twitch Brand Safety Score?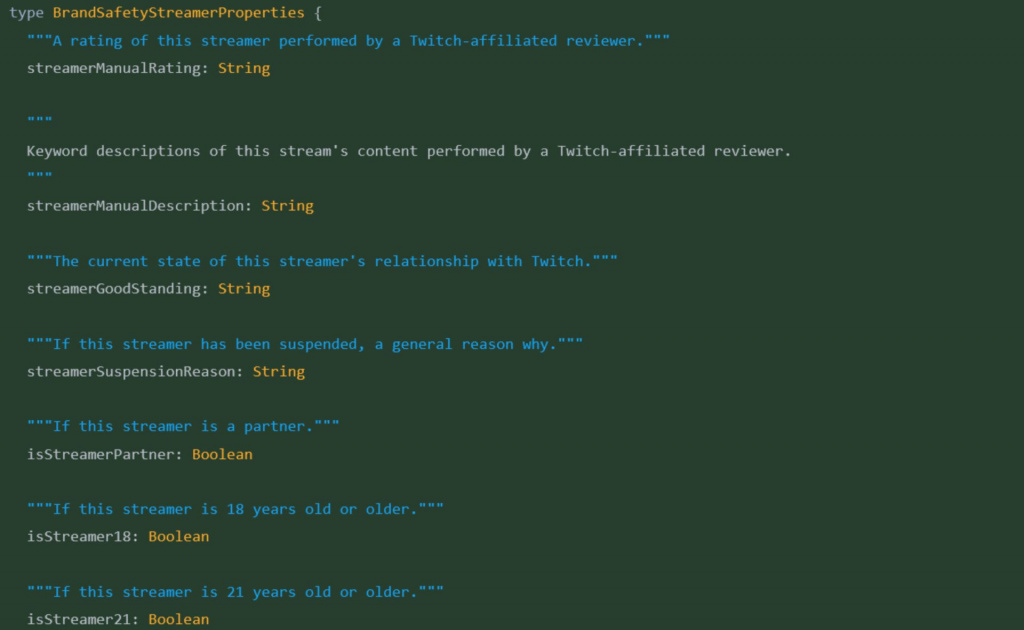 Brand Safety Score parameters from Twitch API (Picture: Twitch/tayariCS)
According to the information found by Daylam "tayari" Tayari, Brand Safety Score will have several factors which will influence the overall score of a streamer in regards to how "brand-friendly" is his stream.
These factors are as follows:
Streamer's age (minor, 18+, or 21+) 
Streamer's ban history and reasons for banning.
The relationship between the streamer and Twitch.
Automod: does the streamer use it and what level it is.
A manual rating, given by Twitch staff.
Partnership status.
The ESRB rating of the games being played.
If the stream is set to "mature" or not.
All of these factors combined will give streamers their Brand Safety Score which will be automated and available for brands to see and made their decisions based on it.
How will Brand Safety Score impact streamers?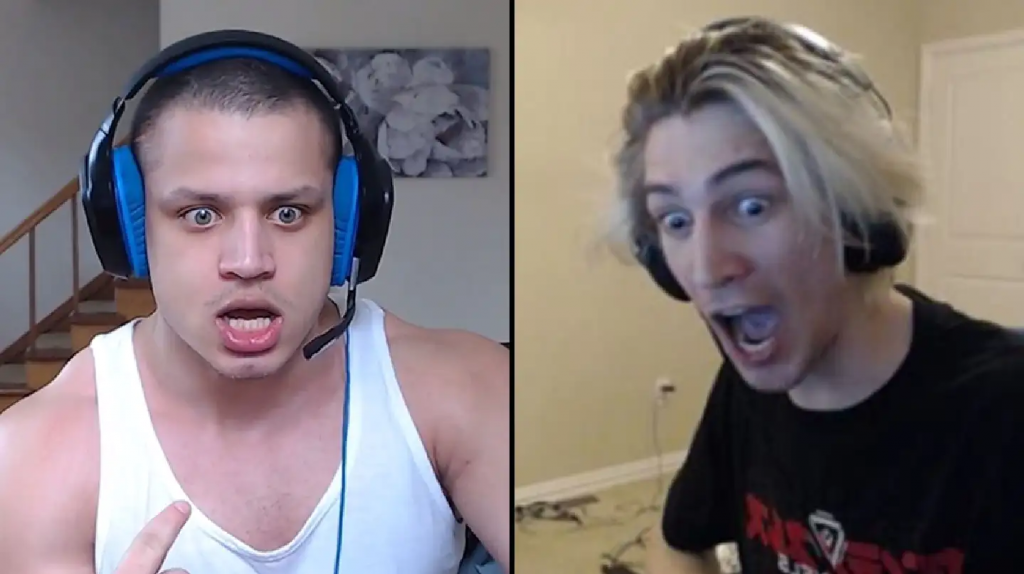 "Problematic" streamers will probably suffer the most from this system (Picture: Tyler1/ xQc)
Essentially the more mature-oriented channels which might have "inappropriate" content, will suffer the most with these new regulations as it will probably give them a rather low score and mark them as undesirable for brands.
This score will most likely affect how many ads will be shown on a channel based on their score, and which type of ads, but some think that this will affect the Twitch bounty system as well.
The bounty system allows streamers to do "bounties" which are basically paid game promotions secured by Twitch for streamers to pick them up and earn money based on their viewers and the number of hours they stream the game they are promoting.
Another interesting application might be more transparency over the reasons for someone's ban. This new score system will store information about the reasons for a streamer's ban, so streamers might be able in future to request this information and find out why are they banned. Streamers would even have legal rights to request this information, based on the GDPR and CCPA data protection laws.
One of the possibly biggest issues with this scoring system is the part that allows Twitch staff to apply their manual rating, something many fear might open doors for abuse of power, a thing that is definitely not unheard of on Twitch.
At the time of writing, Twitch is yet to officially comment on this new system.