Twitch has announced a pause of their new weekly show "Let's Chat" just one week after it first aired.
The show which offered Twitch promised to offer viewers the ability to tell Twitch "everything", with Twitch claiming they "can take it". The end goal? "To make Twitch better."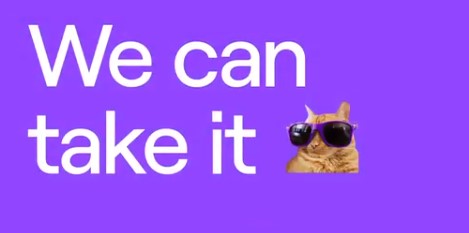 Twitch assured viewers that they could take any criticism. (Picture: Twitch)
It's a promise that has fallen flat though, one week later and after community backlash, the show has been "paused".
In a Tweet, Twitch said: "We've heard your feedback, and we're going to hit pause on the next stream while we make changes for Let's Chat going forward."
The show, hosted by Marcus "djWHEAT" Graham, was widely derided not least because of the comments djWHEAT made on issues that affect both viewers and streamers on the platform, interactions that later spilled onto social media.
Highlights included djWHEAT claiming that Twitch were, without a hint of irony, "watching hot tub streams closely", doubly ironic when considered against the past actions of former Twitch staffer, Hassan Bokhari.
His jokes about Destiny, a controversial streamer on the platform, and his latest ban, came across as flippant and with Twitch facing valid criticism for their seemingly arbitrary handling on suspensions, it left a sour note with many.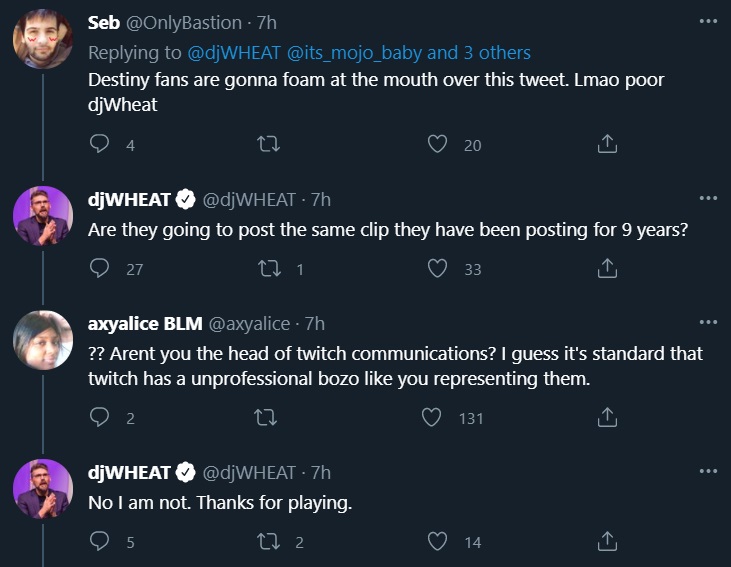 djWHEAT took flack on Twitter for his comments. (Picture: Twitter)
What replaces the show, if anything, has yet to be seen, though a second appearance by djWHAT seems unlikely.
This is just the latest misstep in Twitch's attempts to communicate with their users, a company steeped in digital culture every pronouncement whether that be a celebration of Latin America littered with Mexican stereotypes, or Twitch "Town Halls" that become more known for the apparent banning of the word "simp", Twitch struggles to relay their message and their ethos with any consistency or clarity.
Hopefully, they can "take it", and do better.