Twitch megastar Imane "Pokimane" Anys is one of the most successful and beloved female streamers on the Amazon-owned streaming platform. A few weeks ago, the variety streamer announced that her Twitch contract ended and teased that she would reveal her streaming career's "next chapter" on 8th February.
Indeed, this sparked tremendous speculation that Pokimane could make a switch to competitor platforms like Facebook or YouTube Gaming. However, the recent reveal of Twitch's new advertising certification program might have just leaked Pokimane's next streaming platform a tad too early.
What is Twitch Gameplan?
On 4th February, Twitch's Senior EMEA VP, Damian Burns, announced the launch of its first "Advertising Certification Program," called Twitch Gameplan.
We are excited to launch our first Twitch Advertising Certification program, Twitch Gameplan

An interactive learning experience, designed to help media agencies & brands level up their advertising on Twitchhttps://t.co/NISrUAIxg0

— Damian Burns (@damianburns) February 4, 2022
According to Burns, the platform serves as "an interactive learning experience, designed to help media agencies and brands level up their advertising on Twitch."
Burns also linked to the official Twitch Gameplan webpage, which featured a video trailer targeted to advertisers to help them "master the power of advertising on Twitch," but also detailed the benefits and a menu of courses on offer.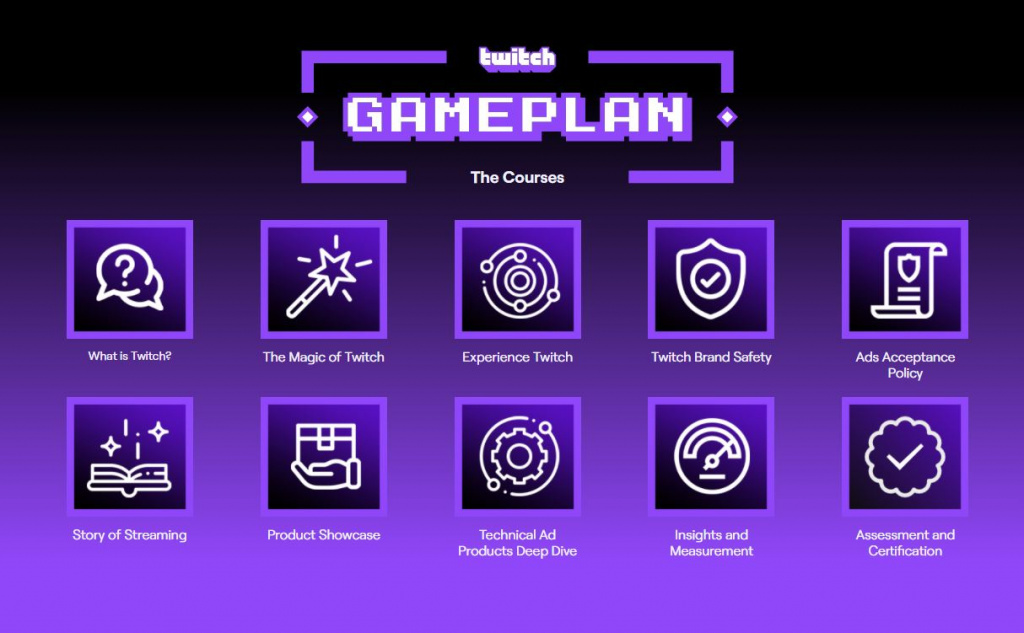 Twitch accidentally leaked Pokimane's next streaming destination
However, the webpage also mentioned a 15th February launch event featuring "live music performances, swag prizes." Additionally, the webpage (perhaps mistakenly) mentioned Pokimane, whose contract with Twitch recently expired.
According to the site, Twitch Gameplan will feature "exclusive interviews with our most followed female streamer Pokimane and Mike Shinoda from Linkin Park."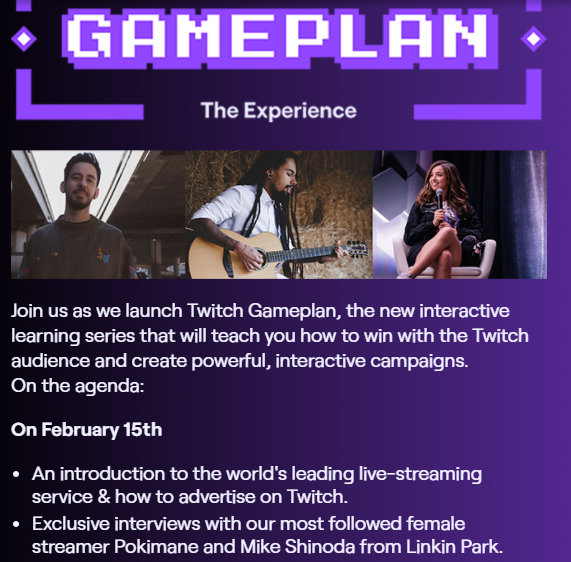 Of course, Poki has yet to reveal whether she will be staying on the platform or not. However, it seems she won't have to because Twitch might have accidentally leaked her decision for her.
At this time, it's not confirmed whether Pokimane will remain on Twitch; however, it seems obsolete for Twitch to use her name and image to promote their latest product for advertisers. So, the only sensible alternative is that Poki will presumably be re-signing with Twitch when she announces her decision on 8th February.
Considering the mass exodus of prominent streamers to YouTube, including superstars Valkyrae, Dr Lupo and TimTheTatman, Twitch Gameplan could represent a desperate attempt to keep cash cows like Poki from also making a switch.
Featured image courtesy of Twitch / Pokimane.