Asides from donations, subscribers and sponsorship deals, ads are one of the main sources of revenue for a majority of Twitch streamers.
They are very important both for streamers and Twitch, and the biggest content creators on the platform are earning tens of thousands of dollars just from ads on their channels. 
As with many other aspects of Twitch, ads have had their fair share of controversy over the recent years, most notably the introduction of "unblockable ads" and the infamous Purple Screen of Death.
The latest innovation in regards to ads on Twitch seems to be less intrusive and controversial, at least judging by the first reactions within the community.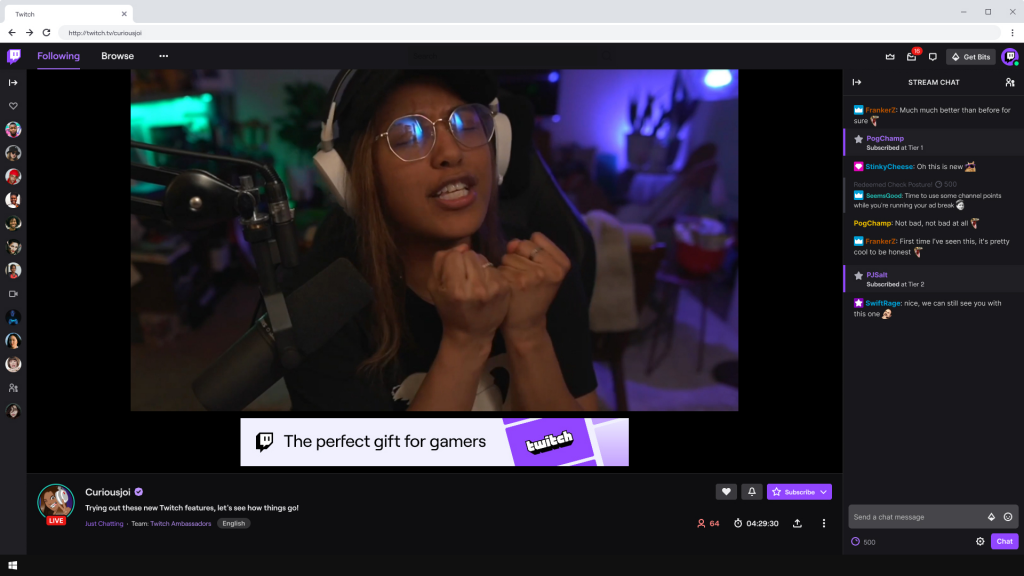 Twitch has introduced Stream Display Ads, a new and experimental way to show ads to viewers without hindering the viewing experience nor interrupting the streamer.
"Ads are important to Twitch, and to our community," Twitch wrote in the announcement. "We've heard the feedback that ads are too interruptive, and we want creators to have the opportunity to earn additional income via advertising while building their communities, without the interruption that comes with standard video ads."
Stream Display Ads will appear on the edges of a player, retracting the stream accordingly, without ever showing something over an actual video of a stream, or playing audio.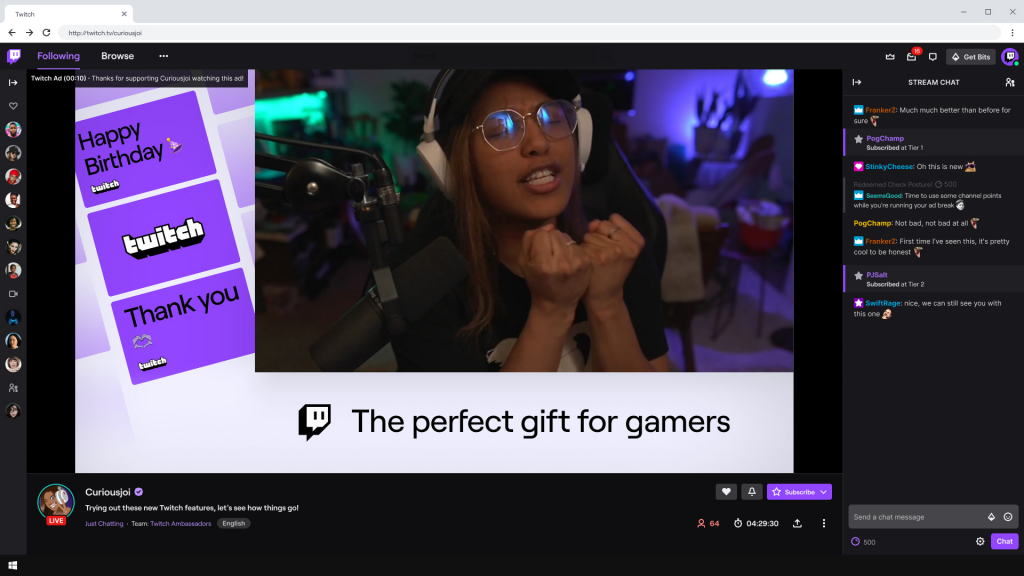 From the viewers' perspective, they will still hear only the audio from the stream they are watching, and a full video (albeit slightly smaller).
Stream Display Ads last 10 seconds and viewers won't be able to minimize or remove them. They will appear at least 3 times per hour (10 seconds each) and up to a max of 8 per hour.
They are currently only available to selected partnered streamers, but content creators can always opt out if they wish not to show them on their streams.
In terms of revenue for the streamers who choose to have Stream Display Ads, during the testing period Twitch will pay them the same rate as they pay for video ads, but they emphasize that "advertisers typically pay less for Stream Display Ads" and they will most likely need to re-evaluate the payout structure for Stream Display Ads.
Initial reactions from the community seem to be largely positive, both among content creators and viewers, as this method introduces a way for streamers to earn extra income, while not being obtrusive like the obnoxious mid-stream ads.