It is that time of the year where Twitch provides a complete breakdown of viewing habits and platform interactions for streamers and viewers alike. Similarly to what other platforms like YouTube and Spotify offer, the Twitch Recap details which streamers we watched frequently, the number of chat messages sent, Channel Points donated and more.
On the other hand, it provides valuable information like statistics on followers, viewership, and other growth indicators for streamers and content creators on the platform. Getting a Twitch Recap is quite straightforward however if you're new to this or is struggling to receive your recap, we detail how you can receive your Twitch year-end recap in a few easy steps.
How to get your Twitch Recap 2021?
According to Twitch, the recapped summary will be sent to the email address you have provided when creating your Twitch account. Nevertheless, if you have yet to receive your Twitch Recap, there are several possible reasons.
Thank you to everyone who shared your passion with us in 2021. Check out some #TwitchRecaps ⬇️https://t.co/KvZByUWAGS

— Twitch (@Twitch) December 16, 2021
This was stated in a tweet from Twitch this week that the recaps will be emailed on 15th December 2021 however, some countries and regions may receive the Recap feature later than others.
If you're one of many that are unable to get your Twitch Recap, you may want to update your email preference settings as disabling the Marketing notification setting may prevent you from receiving the Twitch Recap.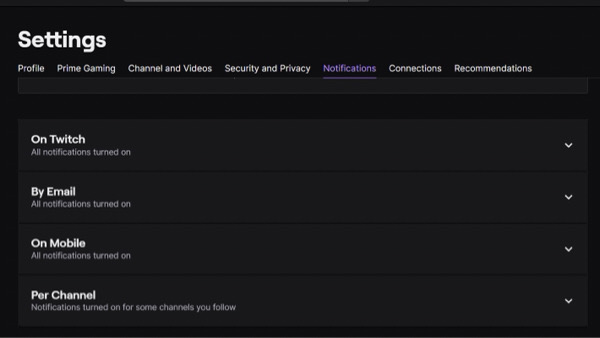 Using your login details, sign in to Twitch via web or mobile app.
Navigate to your "Settings" and look for the "Notifications" tab.
Locate the "By Email" subcategory and scroll down to the Marketing setting.
Turn on the Marketing email notification which you should then receive an email with your Twitch recap when it's ready.
Some Twitch users are reporting that the Twitch Recap included a viewer recap and not the streamer recap or the other way around. If you're both a streamer and a viewer, it's undetermined if Twitch will send two emails or include both data on one recap.
Others speculate that only Twitch affiliates or partners, streamers, will receive a streamer overview. You can also check your spam folder in case your email service provider marks Twitch email as spam.
Don't forget to check out our dedicated twitch section for the latest news, updates, streamer antics, drama and more.
Featured image courtesy of Twitch.