Valve recently unleashed the Dota 2 Battle Pass, and it is the biggest ever, filled to the brim with features. One of the features is players can now join guilds, to complete tasks together, and earn rewards.
Guilds can have custom images and names, which means, of course, players will exploit this feature. The biggest incident of inappropriate conduct so far is when famous Twitch.tv streamer and Dota 2 esports caster, Michelle "Moxxi" Song, got flashed by male genitalia thanks to a Dota 2 guild invite.
Dota 2 Guilds and Moxxi Twitch incident
While the Dota 2 Guilds feature is a good idea, there seems to have been some oversight. Players can upload custom images, and at the time of writing, there is no system to screen for inappropriate images.
This has led to a tonne of complaints, and reports, about streamers getting trolled with NSFW images.
While there are clips of the incident involving Michelle "Moxxi" Song floating around, we won't show it since it isn't appropriate at all.
The guild image showed male genitalia (a real picture) as well as a racial slur as the guild name.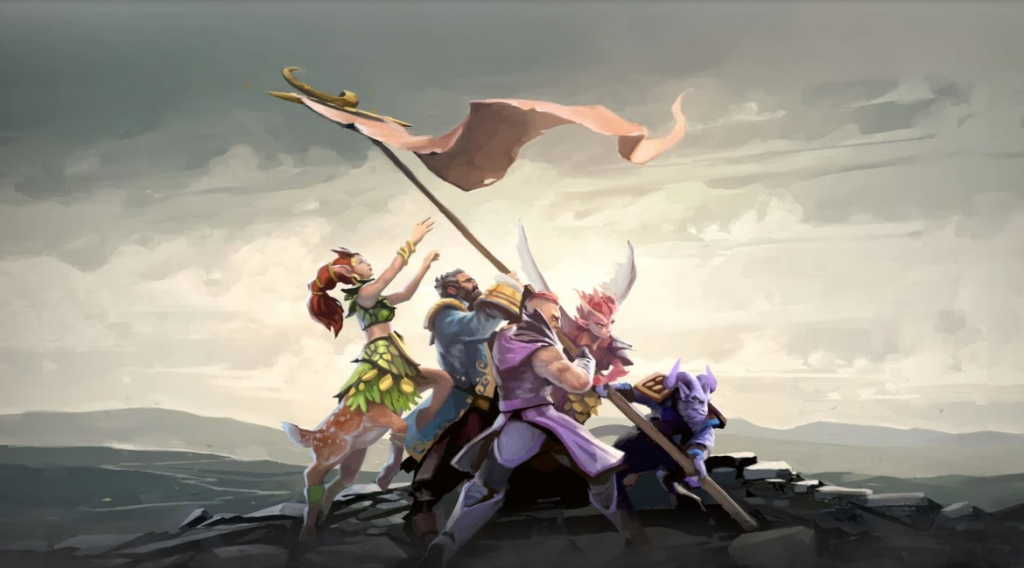 The Dota 2 Guilds feature isn't exactly perfect (Picture: Valve)
The situation was completely out of Twitch streamer Moxxi's control, as she didn't have the person sending the invitation on her friend's list. It came from a random player after she finished playing a match.
Moxxi reached out to Valve on Twitter:
Hey @valvesoftware ? Can we please implement a way to block @Dota2 guild invites from non-friends or something? I don't appreciate getting sent photos of dicks disguised as guild invites while I'm streaming.

— Moxxi (@MoxxiCasts) May 26, 2020
The problem is, her Twitch.tv channel could very well get flagged for showing inappropriate and even get banned. 
While it isn't exactly the same, Pokimane also recently got trolled by a link, accidentally opening a pornographic video during a stream.
Pokimane, however, just received a warning from Twitch.tv. While Pokimane clicked on a link she assumed to be safe, Moxxi didn't even click anything.
The inappropriate image, as well as a racial slur, just appeared thanks to the Dota 2 guilds feature. We will have to see how the Moxxi incident plays out.
At the time of writing, Valve has not responded to the Dota 2 Guilds feature issues.