Despite being an obvious mockup of CBS' The Price Is Right, Twitch streamer AustinShow's internet series Name Your Price has garnered significant praise by fans, tasking some of their favourite streamers with guessing the price of various internet objects.
For example, last week, streamers were tasked to guess the price of a bottle of lube, which Twitch streamer and Envy content creator, JustMinx, proceeded to chug down her throat, leaving her fellow creators stunned and concerned.
However, Minx got more than she bargained for when fellow Twitch megastar Sykkuno made a savage jab about her weight during a recent St Patrick's Day segment, with the star breaking out in tears.
Sykkuno roasts JustaMinx's weight on Name Your Price
On 17th March, in an atypical segment of the show, streamers were tasked to guess Minx's weight instead of the usual internet items featured on the show.
Introducing Minx, AustinShow said, "We have one last item, ladies and gentlemen, and she is in the studio [...] Standing at 5 ft 9 in tall, from Dublin, Ireland, ladies and gentlemen, JustaMinx!"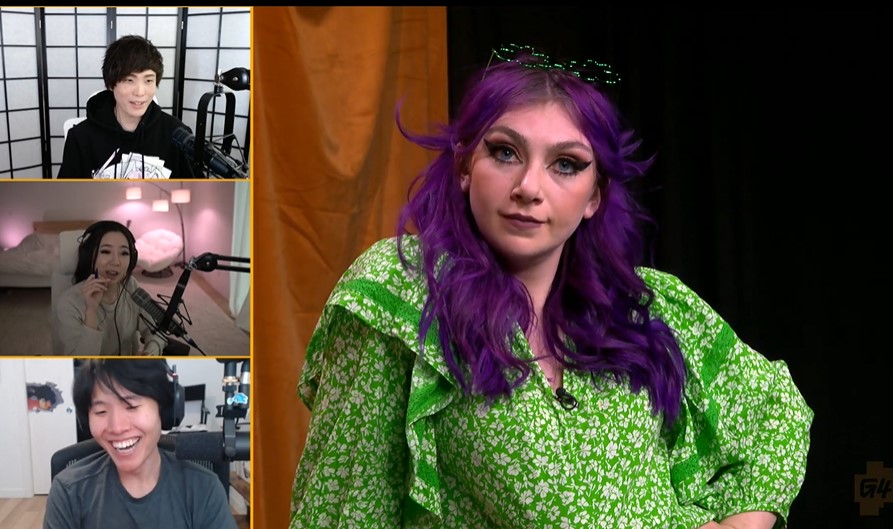 "Before the show, we asked Minx if she would be a contestant and weigh herself in front of all the viewers, and we are now going to take your guesses, right here," AustinShow said. "Guess carefully because she will attack you," added co-host Will Neff.
While it's questionable if Minx was in on the idea, contestants DisguisedToast, Sykkuno and Fusile proceeded to take guesses at the Envy creator's weight anyway.
Will Neff took the first (unofficial) jab, guessing that Minx weighed in at 190 lbs (86 kg), followed by Fusile, who said she looked 138 lbs (63 kg).
Next up was Toast, who said, "I don't know. From looking at her, she looks like a 110 [50 kg] to me." At this point, the fury on Minx's face was blatantly obvious, but that didn't stop Sykkuno from taking a jab and roasting the Envy star.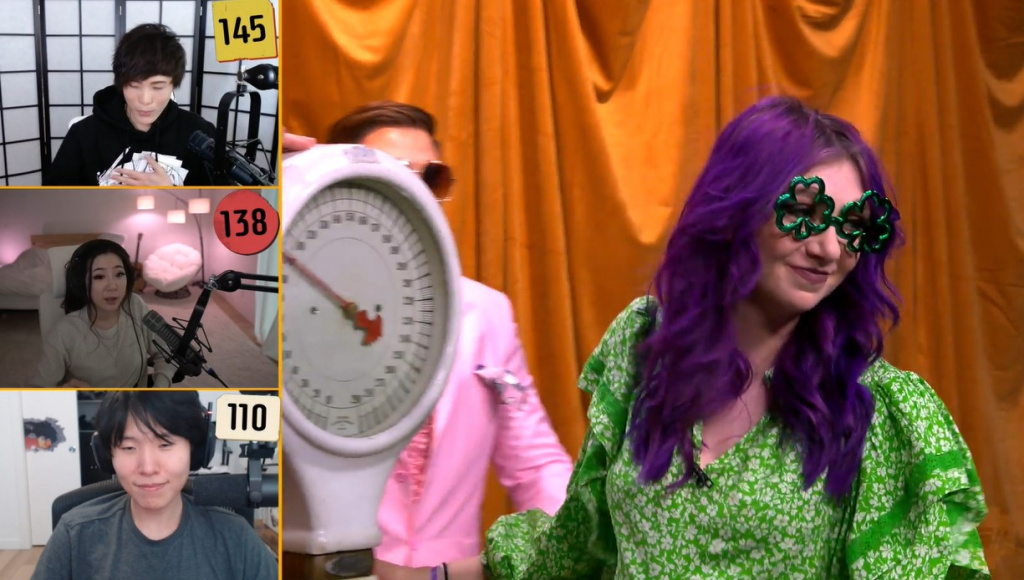 "Alright, listen, I need these points bad (sic) [...] 145 [66 kg]," Sykkuno said. It was the moment of truth shortly afterwards, and AustinShow asked Minx to step on the scale. After a brief moment of suspense, the scale revealed Minx's weighed 175 lbs (79 kg).
"I promise it's all muscle. It's all muscle, I promise," Minx exclaimed with a hint of desperation. Soon after, the segment ended, and the Twitch star could be seen bursting into tears as Sykkuno's guess hit a little too close to home for Minx.
While we should note that nobody on the show was fat-shaming Minx, she later managed to joke about the ordeal, saying that she didn't realise she had lost weight. "I didn't realise I went down from 180 [82 kg]; I'm so happy! Thank you."
Many users on Reddit later chirped in, writing that it would be unhealthy for Minx to weigh less. "She's tall AF. Most girls weigh almost nothing because they're super short; I think 110 is literally impossible at her height without looking like someone who died three weeks ago," said the top commenter.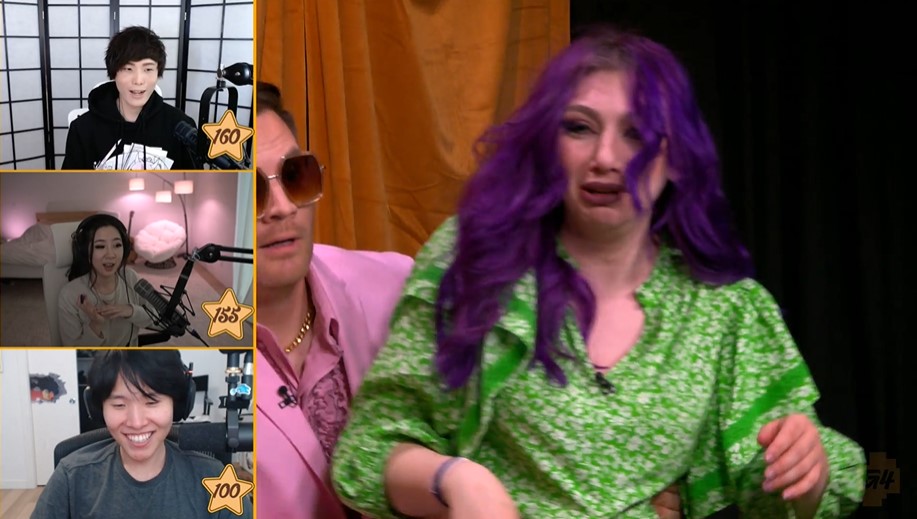 Other users said that Sykkuno's comment, albeit savage, was relatively tame. "If he had said 150+, it'd be seen as a personal attack calling her fat," wrote a different user.
Fortunately, it didn't seem as though Minx took Sykkuno's comment personally. On the bright side, at least in kilograms, her weight seems a lot less.
If you enjoyed reading this story, you'd love the rest of our entertainment gaming news coverage, including news and updates about your favourite Twitch and YouTube streamers. Check out our dedicated Entertainment section for more.
Featured image courtesy of Twitch / JustaMinx and AustinShow.