CodeMiko, the popular VTuber and virtual streamer, is currently under a two-week suspension on Twitch and fans have been speculation about the reasons for her ban.
In order to stop the rumours and wild speculations, the streamer has decided to break her silence and talk about the reasons behind this ban.
Talking to Dot Esports, CodeMiko refuted claims that Twitch banned her because she was using the word "simp".
As she explained, the reason for her latest ban occurred during one of her interview streams, while she was talking about online female harassment with her guest, when she "kind of got lost in the moment."
"At this particular moment, we were talking about female harassment online and I asked her what was like the worst comment she had ever received," CodeMiko said. "When I saw the email, it was pretty bad and was more like a threat than a comment."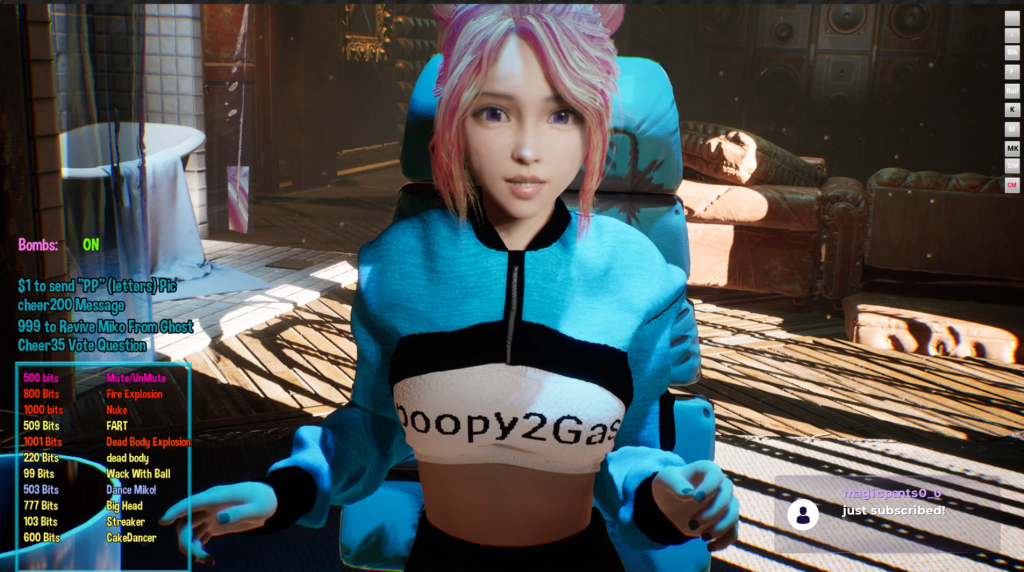 (Picture: Codemiko)
At that moment, she instinctively decided to share the screenshot on her stream, without censuring the names or email address, and by doing that she was essentially doxing the person behind the email, which is a violation of rules about privacy, and that's the reason for her ban.
She stated that, based on her experience with online threats, people are usually sending threats from throwaway emails with fake names, and that's why she didn't think much about it at that moment.
"Obviously, my friend didn't mean for this to happen, she is very sweet, and I think we both overlooked it because we were so focused on the threat of the email, but I learned my lesson."
When asked about the difference between this ban and the two bans she was given in September 2020, she called them "little slip-ups".
"It is unfortunate, but I just have to be more careful with things like that and work to prevent them from happening in the future."
While CodeMiko said that suspension is "horrible" for her, she also added that the ban gave her a lot of free time to prepare things for when she comes back and shared her big plans for the future.
For her, this whole situation is a learning experience and she hopes that things will be much smoother in the future, for which she is already making first steps, by hiring an account manager.
You can read the full Dot Esports interview with CodeMiko here.