Zelina Vega has been breaking the internet lately for kicking her cosplay game to the next level. It has been a treat for fans and gamers around the world, but it's also helped her online presence grow.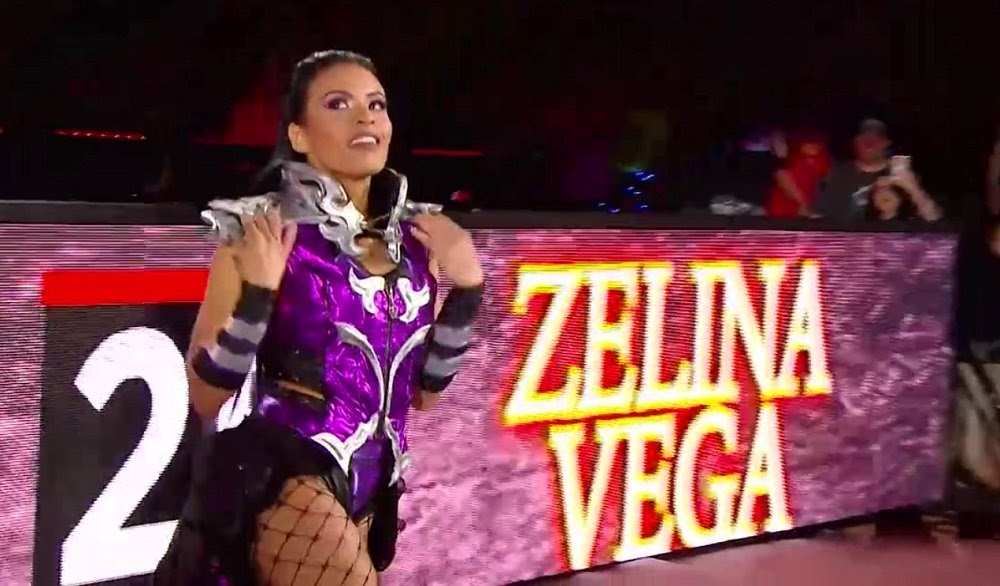 Zelina's cosplays have even made an appearance in the WWE. (Picture: WWE)
Zelina's Twitch channel, which she shares with her husband and fellow WWE Superstar Aleister Black, has reached a new milestone of 11,000 subscribers. It's a fantastic achievement, but it came at a price.
She made a "subby bet" with her fans in which she had to wear a banana suit to the comic book store if they reached the milestone. Zelina stayed true to her word and donned the hilarious outfit. But she also made it even better by wearing a black face mask due to the COVID-19 pandemic. And thus, "banana ninja" was born.
"You look awesome!" said the store worker, with a slight chuckle. "Thank you," said Zelina. "I'm trying to embrace it. I lost a bet and now… this is uhh… this is it." The two of them had a wholesome conversation in which he welcomed her into the store, and then she shopped around for a bit.
"This is where I've gotten a lot of my cool figures from," she said, as she hopped from one isle to the next. It was nice to see Zelina get excited over everything from Dragonball Z and Invader Zim merchandise to pop figures. She was clearly in her element.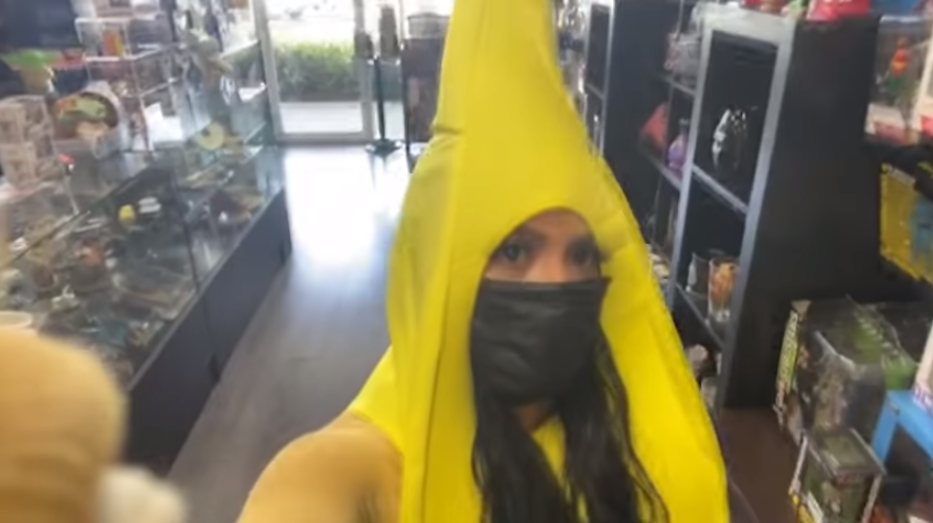 (Picture: Zelina Vega)
People couldn't help but look at her in awe, and some even filmed her on their smartphones. "I think they think I'm just a crazy lady in a costume," said Zelina, laughing with a hint of embarrassment. But all the workers and customers seemed welcoming and encouraging, and one lady even congratulated her on the subscriber milestone.
Zelina and Aleister were already iconic as professional wrestlers. But they've cemented their place in the gaming and streaming community, and there's no doubt that their Twitch channel will continue to grow and reach new milestones.