Youtuber, Zack "ZLaner" Lane, was disappointed when he learned that he would not be allowed to participate in the Warzone Twitch Rivals tournament. Zack is a popular streamer and content creator with over 316,000 subscribers on YouTube and is well known for his Warzone content.
Coincidentally, he is also closely associated with former Twitch star, Dr Disrespect. It has therefore been speculated that his relationship with the Doc was potentially the reason behind his ineligibility to compete in the USD 75,000 Twitch Rivals event.
Twitch: ZLaner "not eligible" for Warzone Twitch Rivals
Naturally, Zack was amped to participate in the Warzone Twitch Rivals event, tweeting "I was pumped to run it up with Kalei Renay and ClutchBelk today".
Unfortunately, to his disappointment, he received a message from Twitch shortly before the commencement of the tournament, which reportedly read: "ZLaner is not eligible for Twitch Rivals today - Twitch staff".
I was pumped to run it up with @KaleiRenay & @ClutchBeIk today but received this message, day of...

"ZLaner is not eligible for Twitch Rivals today"

- Twitch staff pic.twitter.com/BPkOjRusZc

— ZLaner (@ZLanerOFFICIAL) July 20, 2021
Although the reasoning for Zack's ineligibility is not confirmed, some Twitch community members speculate that it may have something to do with his association with Dr Disrespect.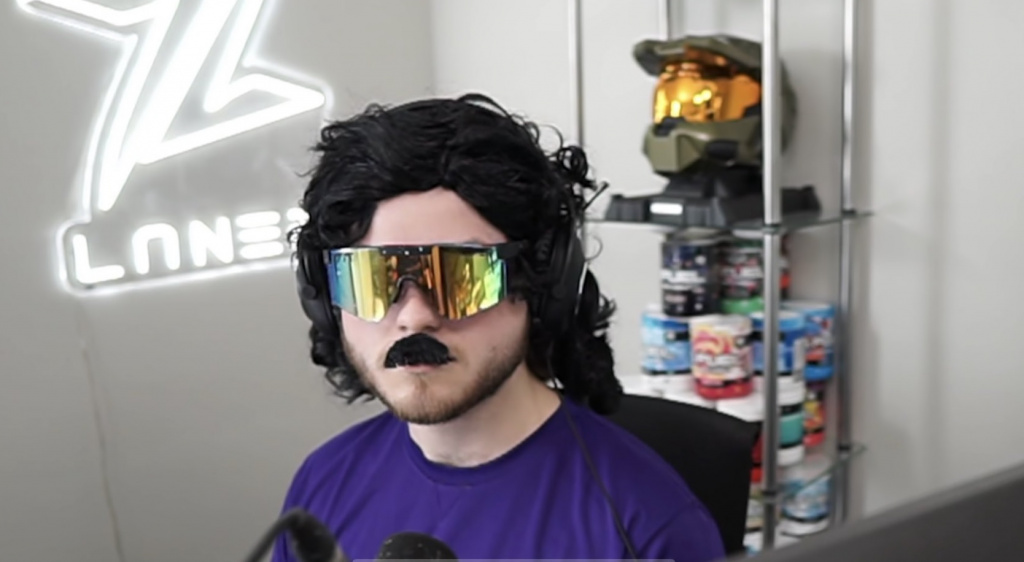 In particular, esports journalist Jake Lucky speculated that it may be due to Zack's cosplay of Dr Disrespect. We're unsure if Jake was trolling or making a legitimate claim.
It seems Twitch Rivals have made ZLaner ineligible to compete in their upcoming Warzone event... because of his Dr Disrespect cosplay

What a frikin day on the timeline

— Jake Lucky (@JakeSucky) July 20, 2021
In case you didn't know, Dr Disrespect was a major star on the streaming platform but was irrevocably banned for reasons that we (and the Doc himself) don't know.
Other sceptics indicated that Zack could not compete because he is not a Twitch Partner, although he is a Twitch Affiliate. On the official Twitch Rivals SmashGG page, it reads that "Twitch Partners and Twitch Affiliates can qualify for a chance to play in Twitch Rivals". So this reasoning is certainly not valid.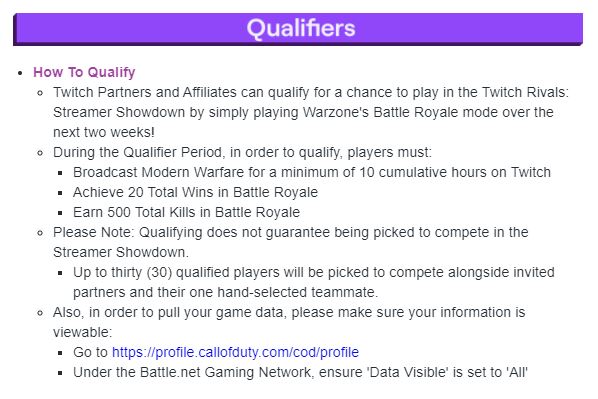 There are other qualifying criteria listed on the Qualifiers page so it's possible that Zack did not qualify on one or more of the entry criteria.
We'll give Twitch the benefit of the doubt here, as we find it difficult to believe that Zack would be ineligible to participate based simply on his affiliation with a banned streamer.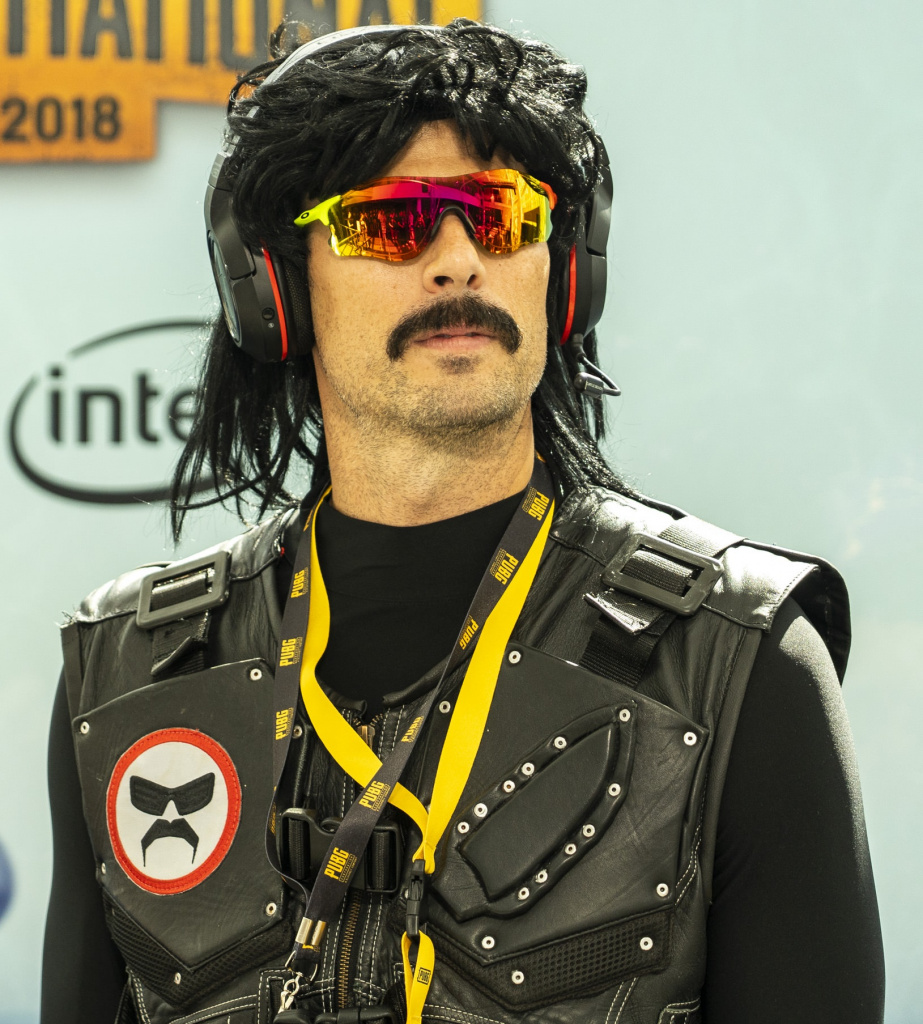 What is clear though, is that this has indeed been a wild week for Twitch Rivals. Recently, it was unveiled that a competitor, DavskaR, was found to be using aimbot hacks during the tournament. This subsequently forced Twitch to issue a complete reset of the tournament to preserve the competitive integrity of the event.
We'll have to wait for an official response from Twitch or Zack regarding the exact reasoning for him not being able to play. 
Don't forget to check out our dedicated Twitch section for news, streamer antics, drama, and more.
Header image via Twitch / ZLaner.