On Wednesday of this week Addison Rae inadvertently revealed that award shows are exactly what we suspected all along - complete bulls***t.
Say what you want about her stunted delivery, or question why a TikTok star should be presenting a music award all you want.
But with her forgetting to open the envelope and still announce the winner for the Billboard Chart Achievement Award - a guy called Harry Styles and no I don't know him either - she showed us that for all the pomp, ceremony, and anticipation, the "winners" of these awards are decided long before a celebrity walks onto the stage with a sealed envelope.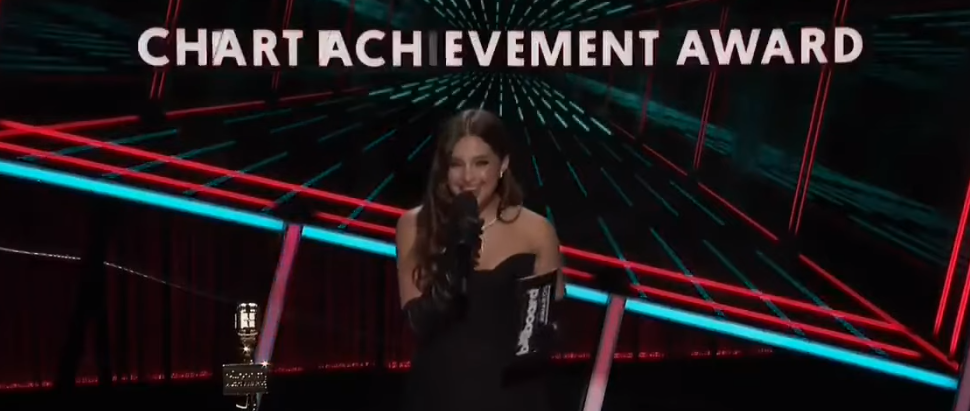 Addison Rae came under fire for her "awkward" delivery during the BBMAs. (Picture: BBMA)
I mean not that point really needed to be made, award ceremonys have long been known to be little more than PR and marketing bluff, a battle for who is willing to spend the right money, at the right time. I mean just look at the Oscars, Shakespeare in Love over Saving Private Ryan? 
That is why we should celebrate Addison Rae's comments in the days following the event which poked fun at the critcism she recieved and showed that in times like these, who honestly gives a f**k?
Posting to her instagram the influencer revealed she had put in the work to make sure the envelope fiasco never happens again:
"After the show last night, I learned how to open an envelope!!!"
She posted the message alongside a stunning picture taken from the night.
What next for Addison Rae is anyone's guess, the TikTok star is quickly becoming a bonafide celebrity, regularly seen hanging out with Khloe Kardashian, she has appeared on Ellen and the 19-year old is set to star in "He's All That" a remake of movie that spawned a million cliches "She's All That".
Maybe the next time Addison creates a stir at an awards ceremony it will be because its her name in the envelope.